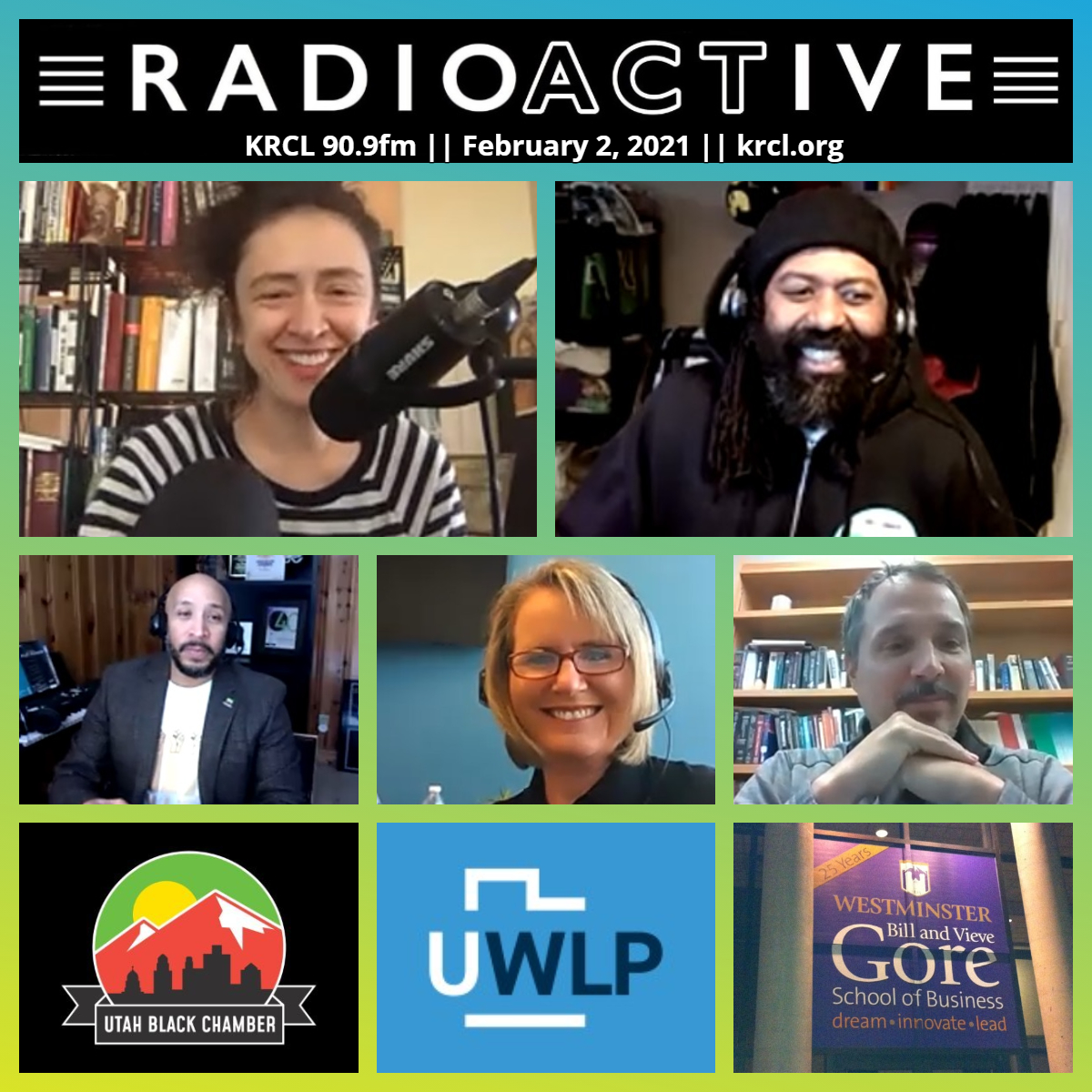 After nearly a year of quarantine, social distancing and maskwars, #RoundtableTuesday takes a look at pandemic economic winners and losers with #COVIDdiaries. Plus, a panel discussion on the state of capitalism with James Jackson of Utah Black Chamber, Prof. Hal Snarr of Westminster College and Dr. Susan Madsen of the Utah Women and Leadership Project. Plus, #3QuickPicks on the economy from Azra at SLCPL-Marmalade Branch.
RadioACTive Sundance pick for Feb. 2:
Summer of Soul (…Or, When the Revolution Could Not Be Televised): During the same summer as Woodstock, more than 300,000 people attended the Harlem Cultural Festival, celebrating African American music and culture, and promoting Black pride and unity. The footage from the festival sat in a basement, unseen for over 50 years, keeping this incredible event in America's history lost—until now. Director: Ahmir "Questlove" Thompson

Sundance Film Festival 2021 Q&A for Summer of Soul, featuring Director Ahmir "Questlove" Thompson, Sundance Director Tabitha Jackson, Producers Joseph Patel and David Dinerstein and musicians Marilyn McCoo and Billy Davis Jr. of The 5th Dimension.
#3QuickPicks with Azra Basic, adult services librarian at the Marmalade Branch, Salt Lake City Public Library. Inspired by our Roundtable on capitalism, Basic's picks included:
Office Space. "A black comedy written and directed by Mike Judge. In this film, a cubicle slave, Peter Gibbons, hates his soul-killing job and actively tries to get fired. Instead, his straight-shooting attitude gets him promoted, where he can play out his grand embezzling scheme."

Capital in the Twenty-First Century by Thomas Piketty. "In this work, the author analyzes a unique collection of data from 20 countries to uncover key economic and social patterns. The book argues that the rate of capital return in developed countries is persistently greater than the rate of economic growth and that this will cause wealth inequality to increase in the future. To address this problem, he proposes a progressive global tax on wealth."

For the little ones: It's Mine by Leo Lionni. "Three selfish frogs bicker over who owns their pond and island until a storm makes them value the benefits of sharing. With clarity, simplicity and exuberance, this book makes it possible for kids to see themselves through the antics of others who share our world.
Tonight's #RoundtableTuesday panel discussed the state of capitalism with:
Views, thoughts or opinions shared by guests are their own and do not necessarily reflect those of the board, staff or members of Listeners' Community Radio of Utah, 90.9fm KRCL. Tonight's RadioACTive team included:
Community Co-Hosts: Roundtable Tuesday's Tamrika Khvtisiashvili and Risshan Leak
Exec. Producer: Lara Jones
Assoc. Producer: Billy Palmer
###