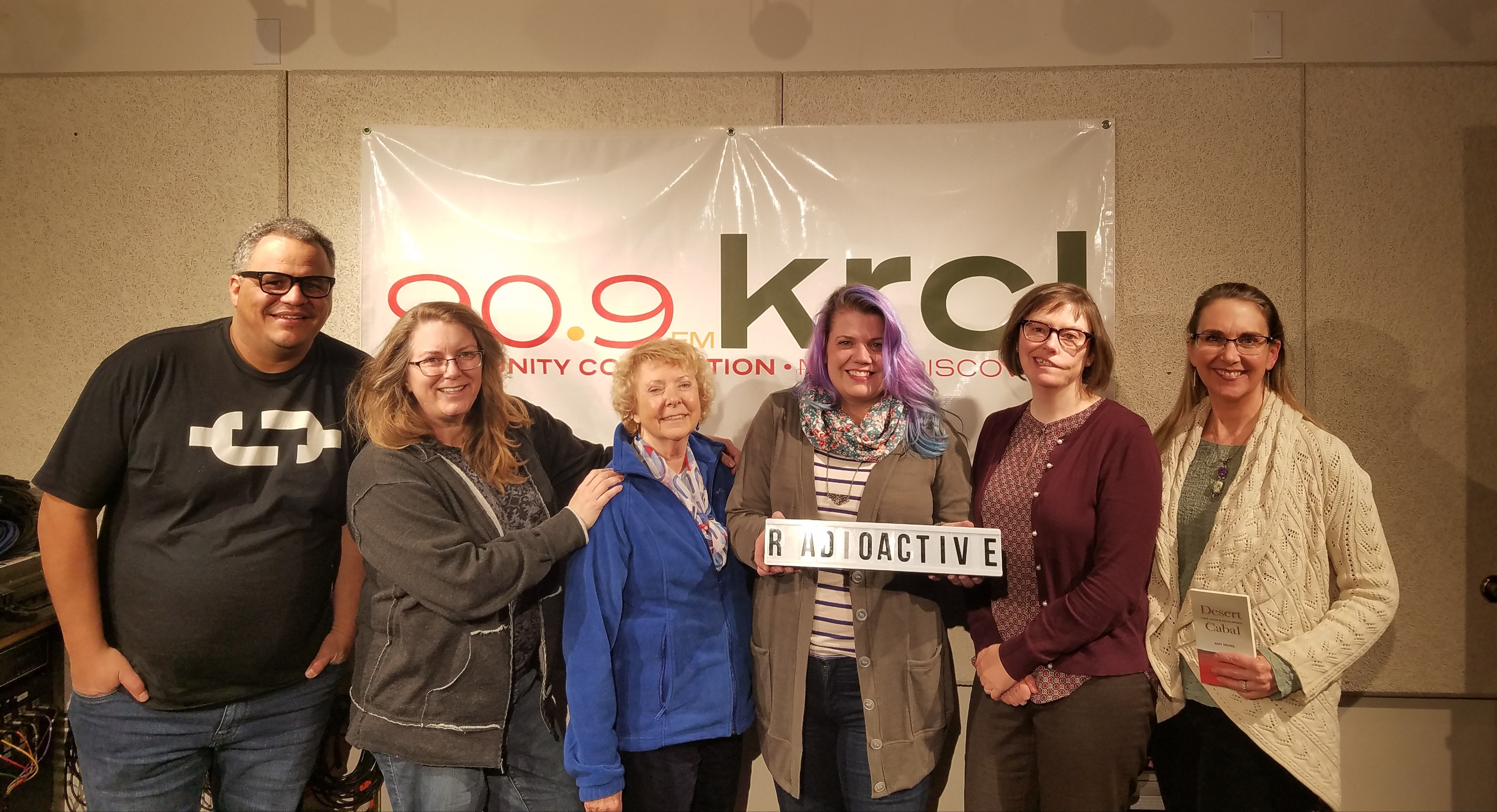 Desert Cabal expands the 'lone male' narrative of the desert, Muslims in America, legislative updates, Inland Port outreach
Tonight's lineup:
Deeda Seed of the Coalition for Port Reform called in from a Utah Inland Port Public Forum in SLC.
Feb. 28: Utah Inland Port Public Forum, 6:00-8:00 p.m. at Franklin Elementary School, 1115 N. 300 S., SLC. Hosted by Utah Inland Port and Envision Utah. This is an opportunity to hear from and talk with the Inland Port Authority as it begins shaping a strategic plan.
Felecia Maxfield-Barrett of the Utah Council for Citizen Diplomacy and The County Library's Stephanie Jewett on Muslims in America, an exhibit now on display at the Millcreek Branch this month. It pairs human stories with hard facts to quantify the contributions of Muslims in the United States, courtesy of the Institute for Social Policy and Understanding and Utah Council for Citizen Diplomacy. The exhibit will travel to three County Library branches from February through April: February's exhibit will appear at Millcreek, March's at Columbus and April's at Sandy.
Legislative updates, featuring:
Nickie Nelson of The League of Women Voters of Utah. Each Wednesday during the session, the League meets at 11:30 a.m. in the Seagull Room next to the Senate Cafeteria. Bring your own lunch and catch up on The People's business with the League.

Erin Jemison, policy director for the YWCA Utah. March 27, join Jemison for breakfast, a recap of the 2019 Utah legislative session, and a discussion of the Y's priorities moving forward.
The future of the desert 50 years after Edward Abbey's Desert Solitaire: A Season in the Wilderness. Guests: Amy Irvine, author of Desert Cabal, a New Season in the Wilderness, and Torrey House Press publisher Kirsten Johanna Allen.
March 1: Desert Cabal: Expanding the Desert Narrative, 7:00-9:00 p.m. at Bears Ears Education Center, 567 W. Main St., Bluff, Utah. Join author Amy Irvine for a conversation with Regina Lopez-Whiteskunk and Kirsten Johanna Allen on literature, action, and the future of the desert. Free and open to the public, the panel discussion is part of the Celebrate Cedar Mesa three-day symposium. Seating space is limited. Click here for more details.
Got a story you'd like to share on the show? Record a voice memo on your smart phone, then email it to radioactive@krcl.org. Keep it under 3 minutes and be sure to include a name and phone number in the body of the message.
RadioACTive is a production of Listeners' Community Radio of Utah. Tonight's team included:
Exec. Producer/Host: Lara Jones
Assoc. Producer: Billy Palmer
###