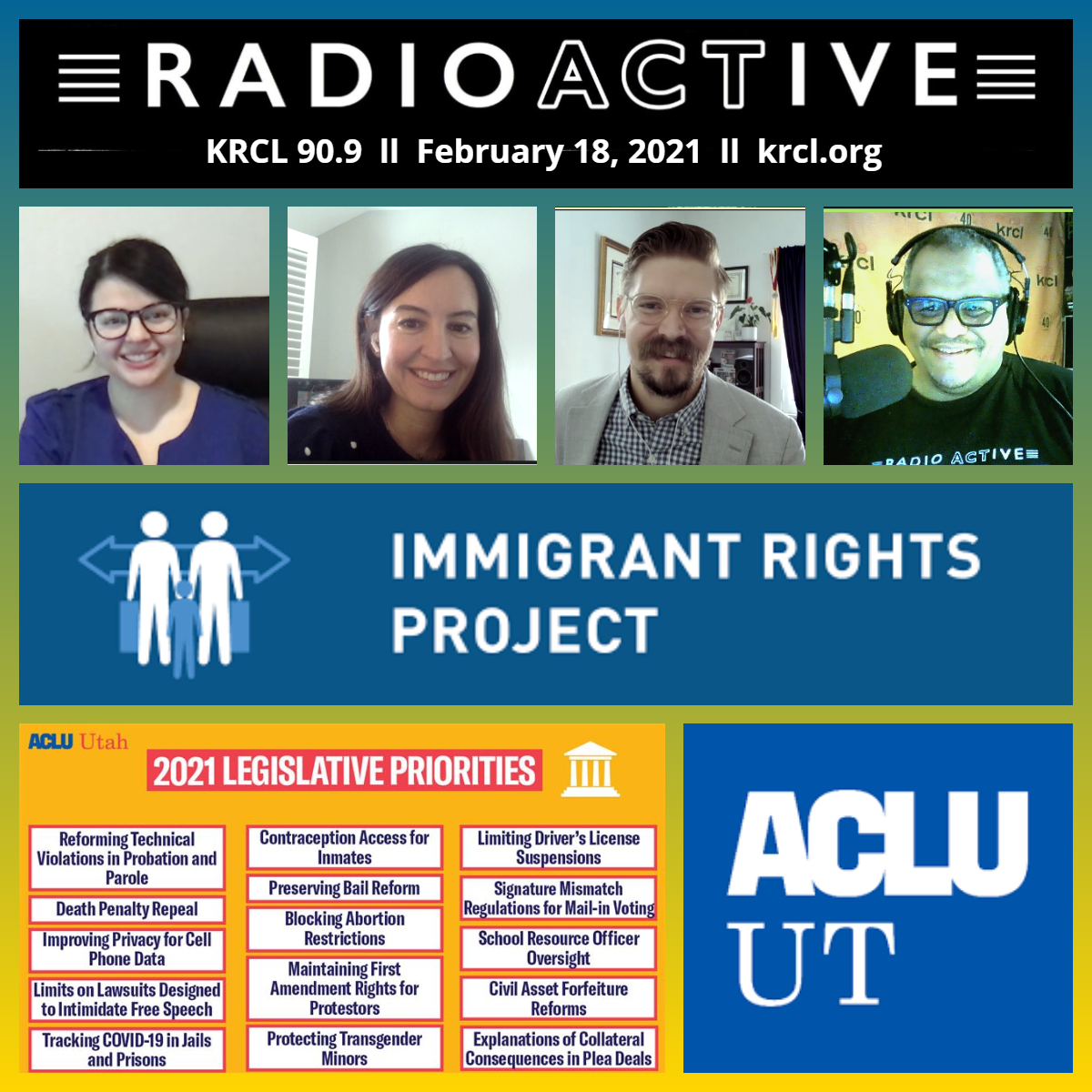 Immigration Law and Legislative Updates with the ACLU of Utah
2021 Utah Legislative General Session Updates With the ACLU Utah:
ACLU Utah attorneys give us a rundown of some of the bills currently in process that they are lobbying for and against, that they say will help or harm people and violate their constitutional rights. With guests:
Marina Lowe, Legislative and Policy Counsel, ACLU Utah
Valentina De Fex, Immigrants' Rights Legal Fellow, Attorney the ACLU of Utah.
Jason Groth, Smart Justice Fellow, Attorney the ACLU of Utah.
Plus, Valentina De Fex talks about a U.S. Immigration system that causes negative outcomes for brown and black immigrants disproportionately and the effects of priority changes that fluctuate with Presidential Administrations.
Views, thoughts or opinions shared by guests are their own and do not necessarily reflect those of the board, staff or members of Listeners' Community Radio of Utah, 90.9fm KRCL. Tonight's RadioACTive team included:
Assoc. Producer/Host: Billy Palmer

Executive Producer: Lara Jones
###