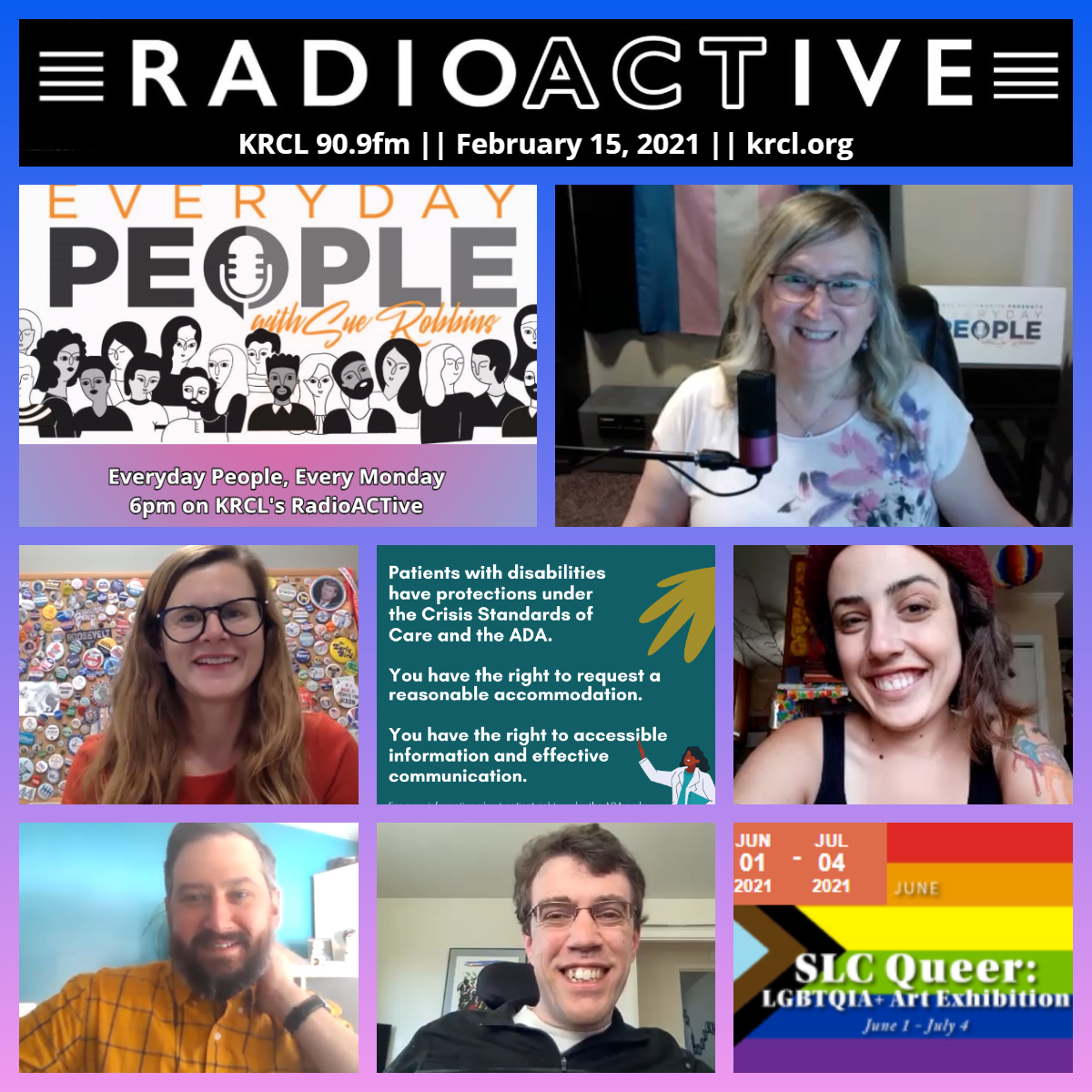 Tonight's #EverdayPeople edition of RadioACTive with Sue Robbins explores presidential impeachment with Morgan Lyon Cotti of the Hinckley Institute of Politics. Disability Law Center's legislative report card. SLC Queer's call-for-submissions.
Tonight's lineup:
#3QuickPicks on the People's Business at the Utah Legislature with Catherine Weller of League of Women Voters of Utah.
SLC Queer: L G B T Q I A + Art Exhibition curator Madazon Can Can, who called on queer artists to submit work for the second annual exhibit by May 12, 2021.
Hinckley Institute of Politics Associate Director Morgan Lyon Cotti provided analysis on the second impeachment trial of former President Donald J. Trump. Cotti provided the following podcast and reading list if you'd like to learn more:
Legislative Report Card with Disability Law Center, featuring Policy Advocate Andrew Riggle and Legislative and Policy Counsel Nate Crippes. To follow along with their legislative priorities, click here for DLC's 2021 bill tracker.
Views, thoughts or opinions shared by guests are their own and do not necessarily reflect those of the board, staff or members of Listeners' Community Radio of Utah, 90.9fm KRCL. Tonight's RadioACTive team included:
Community Co-Host: Sue Robbins, Community Co-Host of Everyday People edition
Executive Producer: Lara Jones
Assoc. Producer: Billy Palmer
###