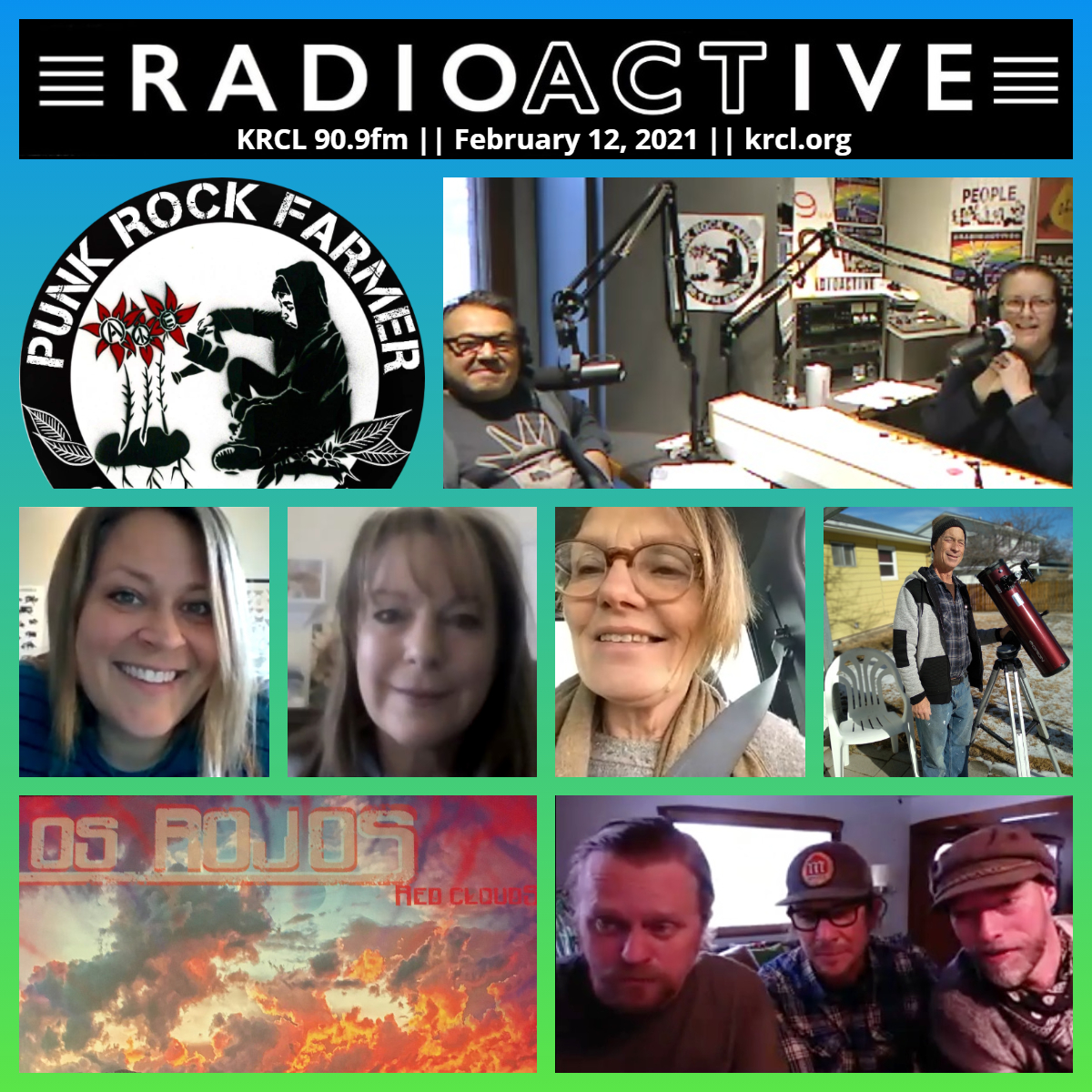 Aldine, KRCL's Punk Rock Farmer, shares true tales from the agrihood. Find out how you can help save pollinators, including Monarch butterflies. Red Acre Center and League of Women Voters of Utah's legislative updates. SkyWatcher Leo T's latest celestial report, KRCL #LoveNotes and fresh, homegrown music from Los Rojos.
Tonight's lineup:
Fresh, homegrown music from Los Rojos. Playing together since 2003, the band has just released its first album in 11 years. Click here to download Red Clouds, or stop by Raunch Records, 1119 E. 2100 S., SLC, to get a vinyl pressing.
Lots of #LoveNotes throughout tonight's show and all day long on KRCL. Thanks to everybody who sent one in, including Alison Einerson of the Downtown SLC Farmers Market -- be sure to show some love to your local farmers at the market tomorrow, 10-a-2p at The Gateway, SLC.
Many cultures, one sky with SkyWatcher Leo T. Follow him on Facebook -- click here.
#3QuickPicks on the People's Business at the Utah Legislature with Catherine Weller of League of Women Voters of Utah.
Al's #UrbanFarmReport, featuring:
Symbria Patterson of Red Acre Center. Patterson is watching the following bills on Utah's Capitol Hill:
Preserving pollinators, with:
Views, thoughts or opinions shared by guests are their own and do not necessarily reflect those of the board, staff or members of Listeners' Community Radio of Utah, 90.9fm KRCL. Tonight's RadioACTive team included:
Community Co-Host: Aldine, KRCL's Punk Rock Farmer
Executive Producer, Host: Lara Jones
Assoc. Producer: Billy Palmer
###