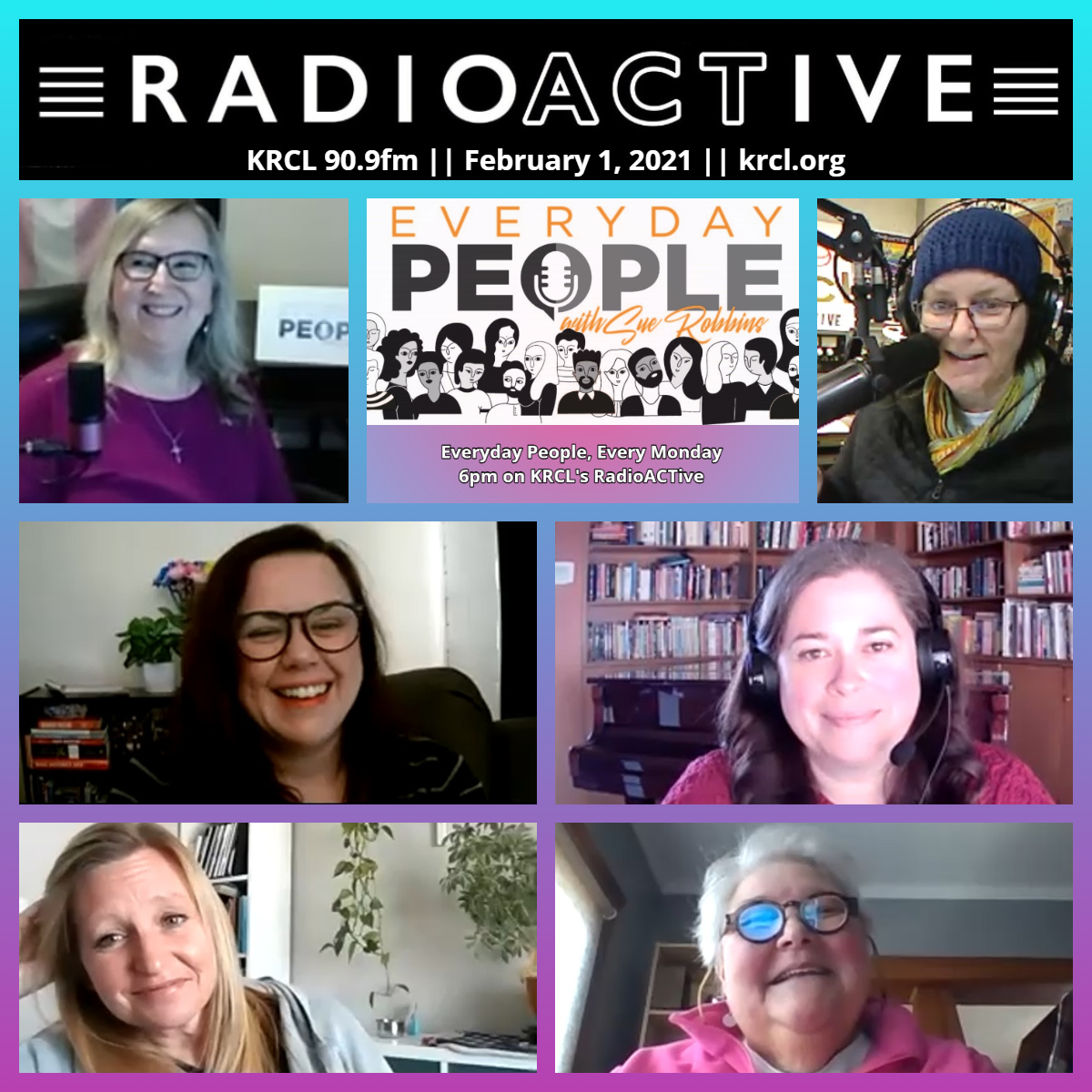 #EverydayPeople edition with Sue Robbins, featuring hits and misses just three weeks into the 2021 General Session of the Utah Legislature with League of Women Voters of Utah, Planned Parenthood Action Council of Utah, Utah Public Health Association and Utah Health Policy Project.
Tonight's lineup:
#EverydayPeople picks at Sundance:
Flee: Denmark/France/Sweden/Norway Danish with English subtitles. An Afghan refugee agrees to tell a remarkable personal narrative of persecution and escape on the condition that his identity not be revealed. As a means of fulfilling that wish, his filmmaker friend uses striking animation to not only protect this young man but also enhance his tale, bending time and memory to recount a visceral, poetic, and death-defying journey dictated by deception, loneliness, and a relentless will to survive. The result is Flee, a film unbound by documentary constraints and swept up in an astonishing array of archive footage, '80s pop music, and hand-drawn craft that brings audiences directly into the experience of a teen fleeing multiple countries—and the psychological impact on how he loves, trusts, and understands his burgeoning identity. Jonas Poher Rasmussen's film is a triumph of storytelling and filmmaking ingenuity, but its greatest asset is the empathy and trust Rasmussen forms with the film's protagonist, whose clarity and vulnerability grant us access to a unique refugee tale. Director: Jonas Poher Rasmussen
Reopening of ACA open enrollment with Stacy Stanford, Utah Health Policy Project. For UHPP's 2021 Utah Legislature Bill Tracker, click here.
Feb. 3: Living in the Gap - short film screening and panel, 7:00 p.m. online. Event by Utah Health Policy Project: "We are going to be screening a short film by Utah health care activist Paul Gibbs, followed by a panel discussion of Medicaid expansion and opportunities to build on that progress. Panelists include Joan Alker, Georgetown Center for Children and Families; Jessie Mandle, Voices for Utah Children; and Stacy Stanford, UHPP. Moderated by Paul Gibbs, filmmaker. Introduction by Matthew Slonaker, UHPP."
Feb. 15-May 15: Take Care Utah is offering free virtual assistance to help Utahns enroll while maintaining social distance. Their team can assist with applications for healthcare.gov, as well as Medicaid and CHIP, which are open for enrollment all year. Utahns across the state can book their free, virtual appointment here: www.healthpolicyproject.org/bookings
#EverydayPeople panel reviewed the People's Business just three weeks into the 2021 General Session of the Utah Legislature. Guests:
Views, thoughts or opinions shared by guests are their own and do not necessarily reflect those of the board, staff or members of Listeners' Community Radio of Utah, 90.9fm KRCL. Tonight's RadioACTive team included:
Community Co-Host: Sue Robbins, Community Co-Host of Everyday People edition of RadioACTive
Executive Producer: Lara Jones
Assoc. Producer: Billy Palmer
###