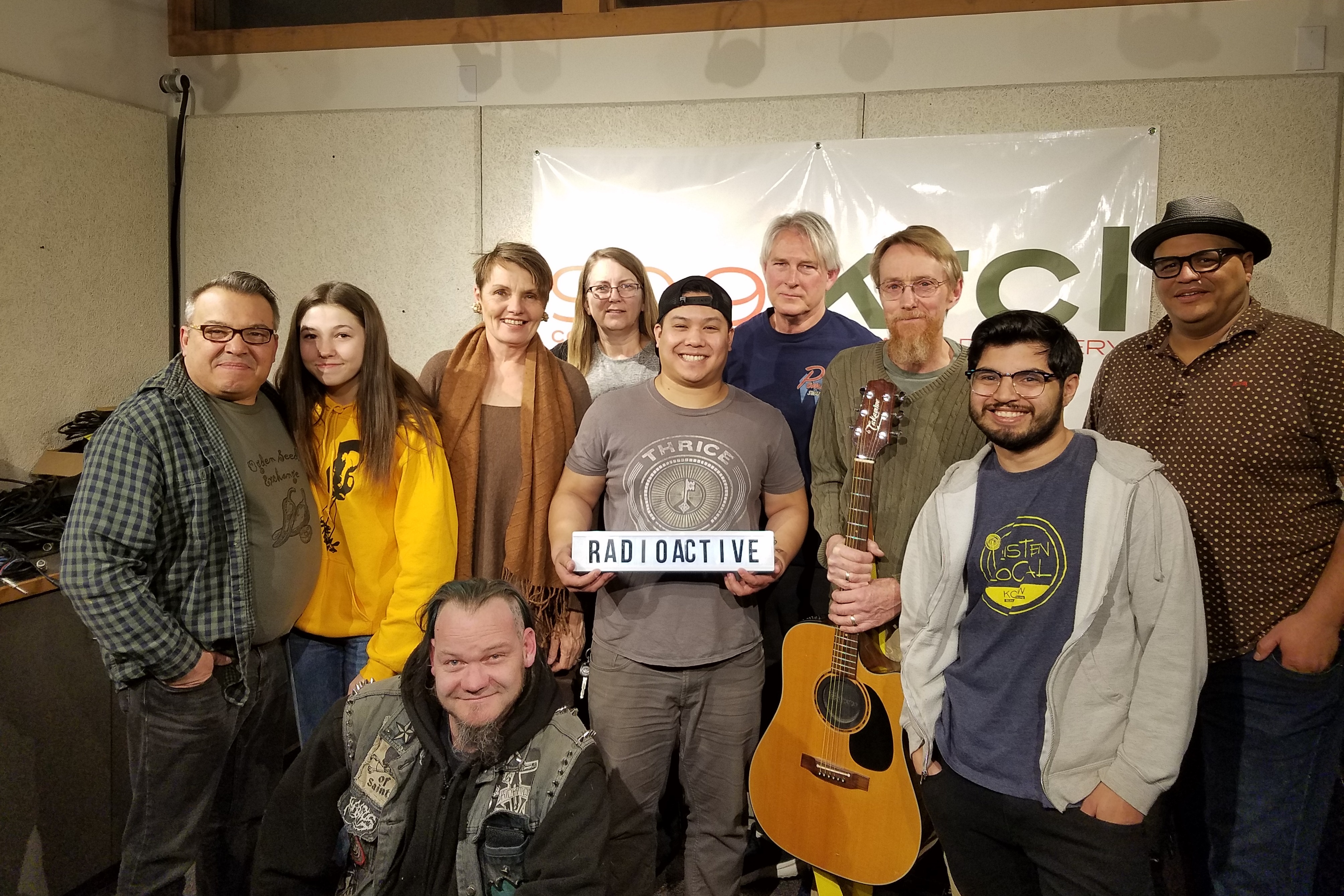 Homegrown music from the No Account Drifters, #UrbanFarmReport on food freedom bills with Red Acre Center, SLC Punk Rock Flea Market is back
Tonight's lineup:
Live, homegrown music from the No Account Drifters, a Salt Lake-based acoustic duo. Members: Steve Gordon and Rory Norseth. Look for them St. Patrick's weekend at the Green Pig Pub.
A sneak peek at KRCL's Sundance Wrap Party, coming up tonight at 7 in place of Democracy Now.
Mike Witt and Christian Camargo stopped by to talk about the SLC Punk Rock Flea Market at The Beehive Saturday, Feb. 2, from 12:00-5:00 p.m. Free and open to all ages. The market will be held on the 1st Saturday of every other month in 2019.
#UrbanFarmReport with Symbria Patterson of Red Acre Center for Food & Agriculture, which is lobbying for several food freedom bills on Utah's Capitol Hill this year. Patterson will be back every Friday during the session to report out.
SAVE THE DATE: Red Acre Center hosts the Utah Farm & Food Conference Feb. 6-8, 2020, in Cedar City. KRCL's Punk Rock Farmer plans to broadcast from the conference.
Got a story you'd like to share on the show? Record a voice memo on your smart phone, then email it to radioactive@krcl.org. Keep it under 3 minutes and be sure to include a name and phone number in the body of the message.
RadioACTive is a production of Listeners' Community Radio of Utah. Tonight's team included:
Exec. Producer/Host: Lara Jones
Assoc. Producer: Billy Palmer
Community Co-Host: Aldine Strychnine, KRCL's Punk Rock Farmer
Audio Engineer: Sullivan Phetchanpheng of Lights & Sound Studio
###