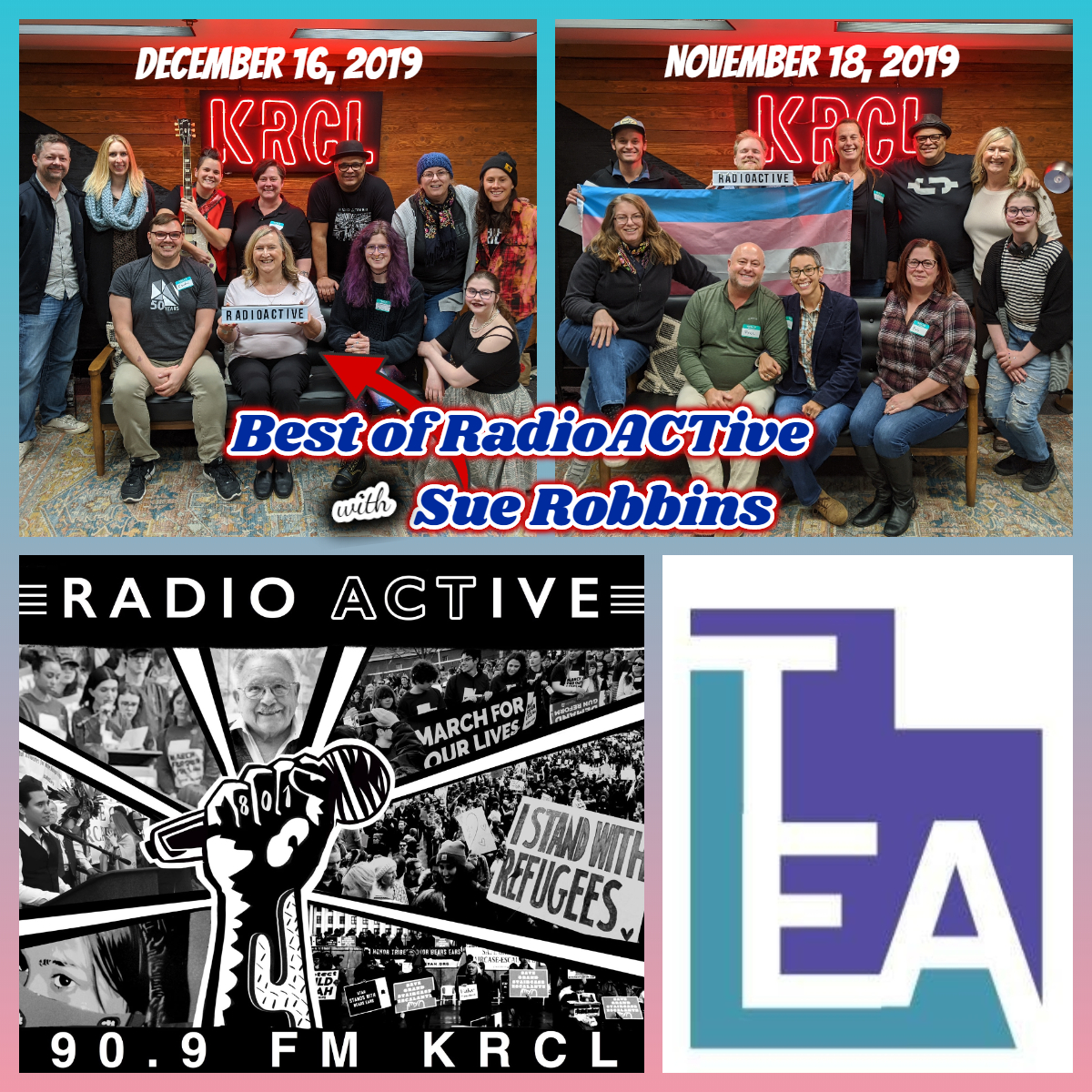 Best of RadioACTive with Community Co-Host Sue Robbins, featuring the opening of Logan Pride and the success of Genderbands, barriers to health care for gender diverse children and families, and an update on Erin Mendenhall's transition to SLC Mayor
Tonight's lineup:
Mayor-Elect Erin Mendenhall held a press conference earlier today on the work of her transition team. Along with three city council members, Mendenhall takes the oath of office and starts hew new job Monday, January 6, 2020.
Sue Robbins reflected on the year that was and looked ahead to 2020. Starting in January, Sue will be the RadioACTive community co-host on the second and fourth Mondays of the month. Click here to help Sue come up with a name for the shows she hosts.
From the Best of Sue Robbins, Dec. 16, 2019: Pride in the North. RadioACTive talked with Logan Pride's Christa Cannell and Crista Sorenson, part of the team bringing a Pride House to Logan, and Ian Giles, chair of the Orem non-profit Genderbands, which earlier this year launched Utah's first-ever trans pride festival.
From the Best of Sue Robbins, Nov. 18, 2019: Nearly one in three transgender and gender nonconforming individuals avoid needed health care due to a fear of mistreatment or facing institutional discrimination. Sue Robbins, chair of Transgender Education Advocates - TEA of Utah, led a panel discussion exploring why so many people are avoiding care and what is being done to improve access for gender diverse children and families, as well as adults. Guests included:
We didn't have time to share the full panel discussion. To hear it in its entirety, click here.
Got a story you'd like to share on the show or an issue you'd like us to cover? Record a voice memo on your smart phone, then email it to radioactive@krcl.org. Keep it under 3 minutes and be sure to include a name and phone number in the message.
Views, thoughts or opinions shared by guests are their own and do not necessarily reflect those of the board, staff or members of Listeners' Community Radio of Utah, 90.9fm KRCL. Tonight's RadioACTive team included:
###