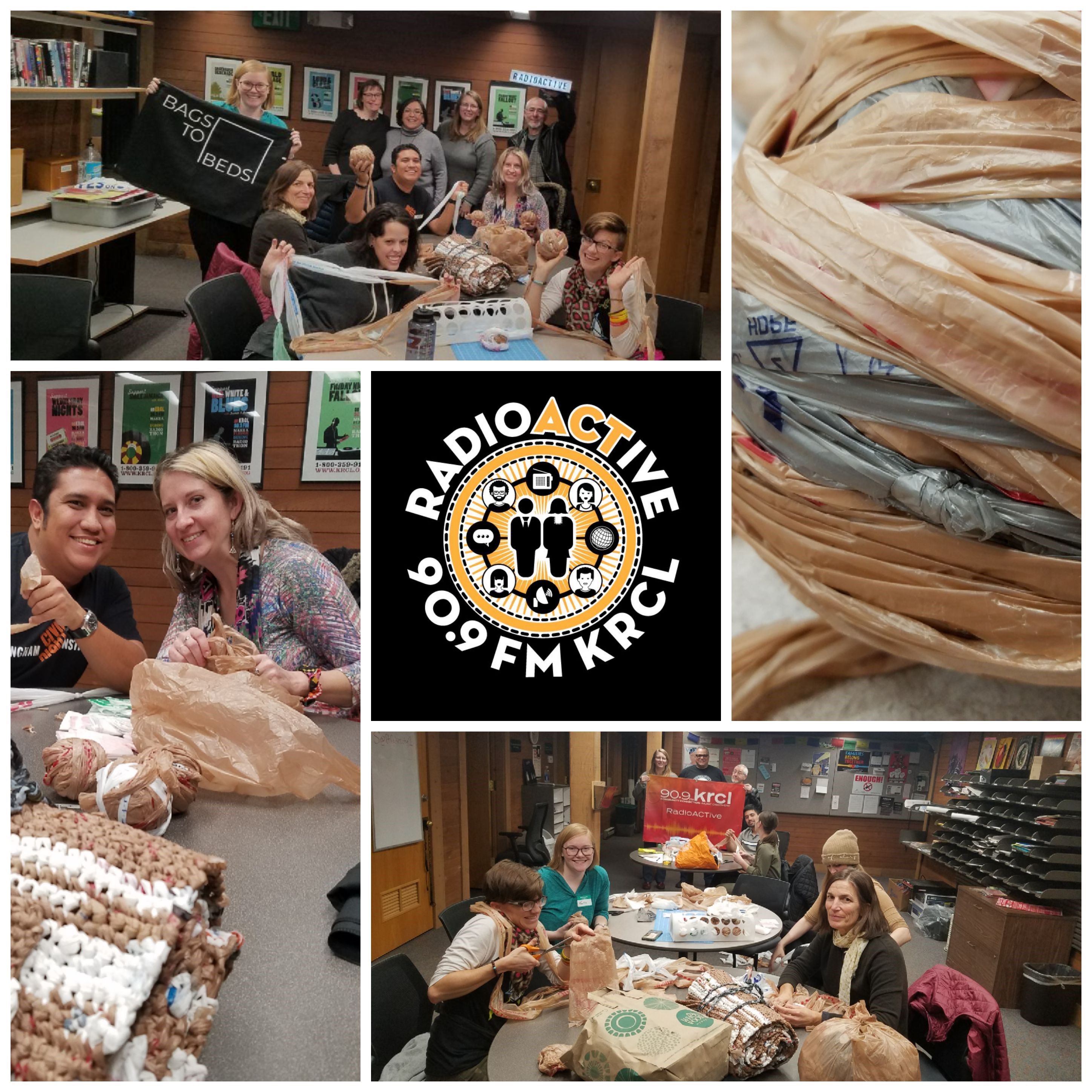 Year in review with YWCA of Utah, Real Women Run and Voices for Utah Children, plus plarning with Bags to Beds, solstice and other celestial events with SkyWatcher Leo T
Tonight's lineup:
SkyWatcher Leo T talked about cultural traditions and the Winter Solstice (3:22 p.m. Friday here in Utah), a comet, and more.
Kaitlin McLean of Bags to Beds stopped by to talk plarning. She even held a workshop for volunteers who wanted to learn and help create sleeping mats for individuals experiencing homelessness.
2002 was the historic high when 24 women served in the Utah Legislature (23.1%). In 2019, that number will be 25 (new high!) with 19 in the House and 6 in the Senate (24%). A panel of tireless advocates for women and girls looked back at 2018 and ahead to the 2019 legislative session:
YWCA/Real Women Run events coming up:
Jan. 9: Women's Advocacy Seminar, 12:00-1:00 p.m. at the Salt Lake Chamber, Board Room • 175 East 400 South, Suite 600, SLC. Featured speakers include: Pat Jones (former state senator and CEO of Women's Leadership Institute), Erin Jemison (Utah Director of Public Policy at YWCA), Andrea Himoff (Executive Director of Action Utah) and state legislators. Space is limited, and seats are going fast. CLICK HERE for tickets, which are $20.
Jan. 18: Celebrating the Political Kaleidoscope, 5:30-7:30 p.m. at the YWCA Utah, 322 E. 300 S., SLC. A conversation about the challenges and opportunities that women of color, LGBTQ, and other minorities face both in office and as candidates. Featuring Hon. Delia Garcia, who serves as the Chief Leadership Officer/Co-Director of ReflectUS. Delia was elected to the Kansas House of Representatives in 2004, where she became the first Latina woman and the youngest female at age 27 to serve in the Kansas Legislature. Her political career began as a student organizer to now supporting other women to be elected/appointed to office. Free event with limited space, register now.
Jan. 19: Winter Training with Real Women Run, 8a-4p at Salt Lake Community College Miller Campus, 9750 S. 300 W., Sandy. The full-day training will feature workshops for everyone: current candidates and campaign managers, future candidates looking for information on where to start, and women who want to get more involved in public service. Welcoming Keynote Speaker: Lieutenant Governor Evelyn Sanguinetti, Illinois' first Latina Lieutenant Governor. CLICK HERE for tickets and registration information.
Got a story you'd like to share on the show? Record a voice memo on your smart phone, then email it to radioactive@krcl.org. Keep it under 3 minutes and be sure to include a name and phone number in the body of the message.
RadioACTive is a production of Listeners' Community Radio of Utah. Tonight's team included:
Exec. Producer/Host: Lara Jones
Assoc. Producer: Billy Palmer
Community Co-Host: Nick Burns
Volunteer: Ashley Finley