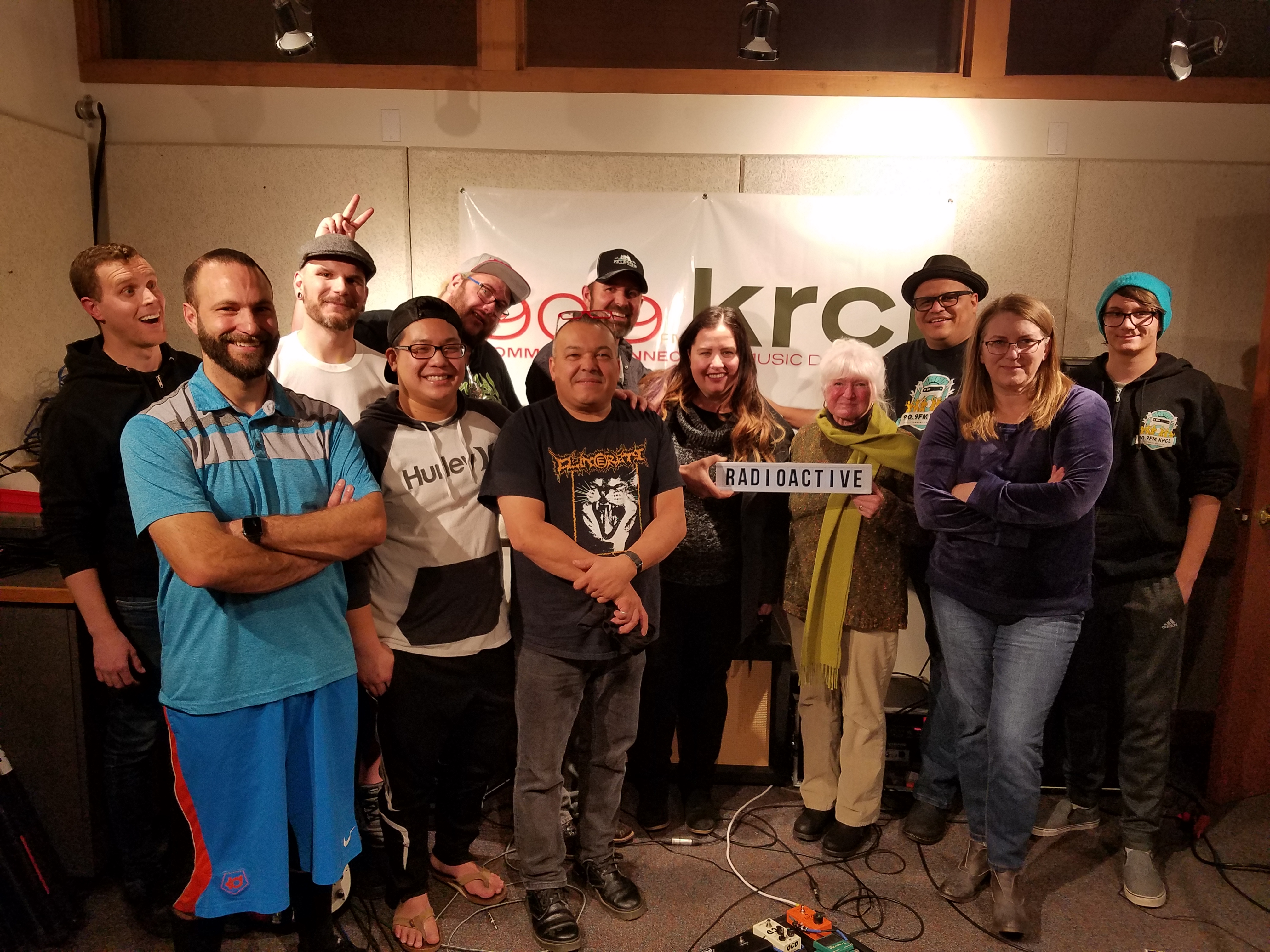 Live music from Racist Kramer, Christmas on the Petersen Family Farm, SkyWatcher Leo T, ag study with League of Women Voters of Utah
Tonight's Punk Rock Farmer lineup:
Live music with Racist Kramer. Look for them Dec. 22 at Urban Lounge for Friendsmas18: A Very Kramer Kristmas, benefitting the suicide prevention work of Hope For The Day. Doors at 7:30 p.m. Ages: 21+
Farmer Luke and Hillary Petersen filled us in on Christmas at the Petersen Family Farm, 11800 S. 4000 W., Riverton. Check out Santa and sleigh rides from 5:00-8:00 p.m. Dec. 15 and 17-22. Click here for ticket information.
SkyWatcher Leo T stopped by with archaeoastronomers Dau'd and Chloe Valentine. Looking for the book they talked about? It's called "Why the Moon Paints Her Face Black, A Southern Paiute Sky Story as told by Eleanor Tom." Click here to order it from the Capitol Reef Natural History Association.

Al's Urban Farm Report featured Agriculture in Utah, a study by the League of Women Voters of Utah. Guest: Jan Striefel, Agriculture Committee.

Got a story you'd like to share on the show? Record a voice memo on your smart phone, then email it to radioactive@krcl.org. Keep it under 3 minutes and be sure to include a name and phone number in the body of the message.
RadioActive is a production of Listeners' Community Radio of Utah. Tonight's team included:
Exec. Producer/Host: Lara Jones
Assoc. Producer: Billy Palmer
Community Co-Host: Aldine Strychnine, KRCL's Punk Rock Farmer
Audio Engineer: Sullivan Phetchanpheng of Lights & Sound Studio
Audio Intern: Trevyn Porter
Volunteer: Sarah Thacker