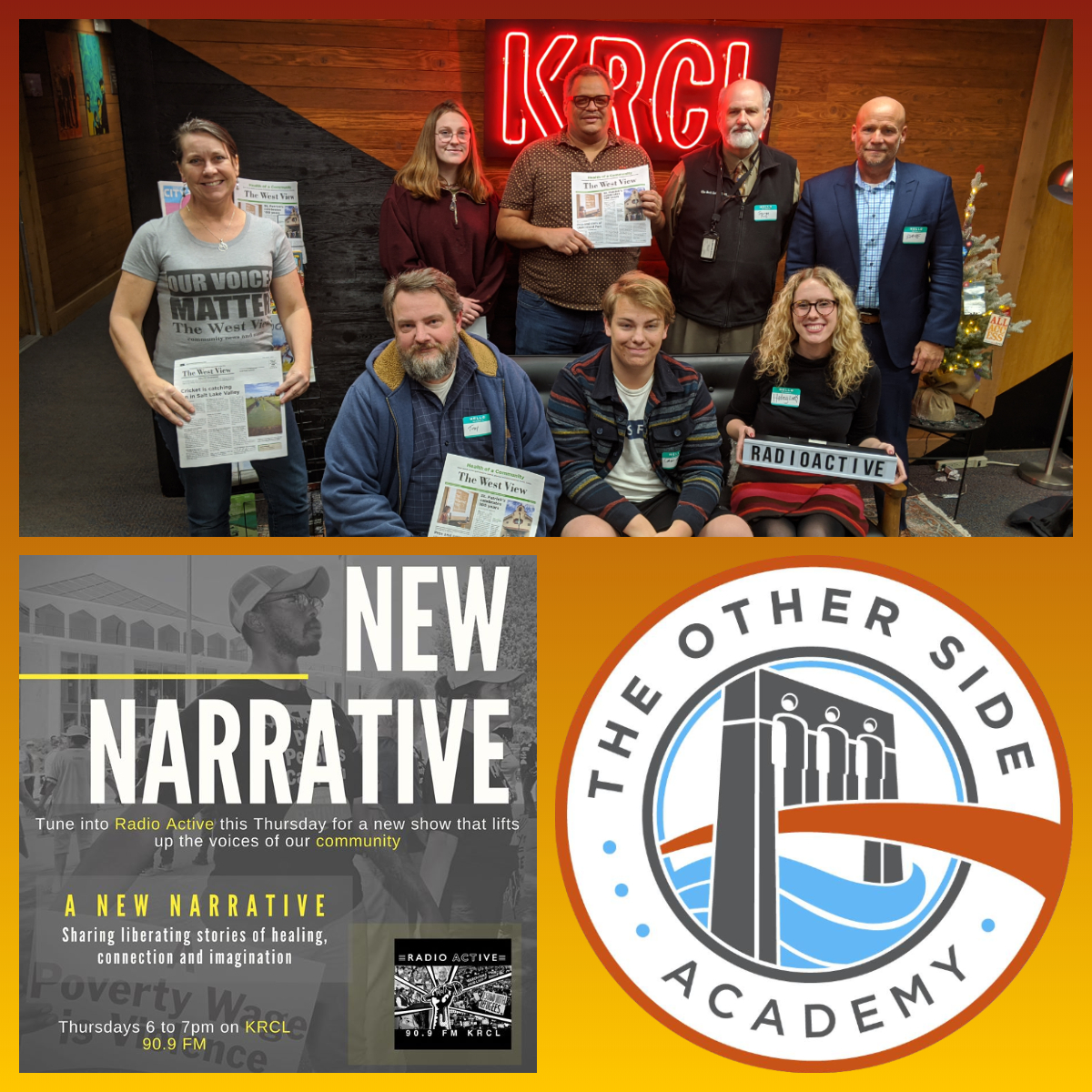 Decarcerate Utah: The History of Policing, The Other Side Academy and Thrift Boutique, 2020 Vision: Focus on Social Justice
Tonight's Lineup:
2020 Vision: Focus on Social Justice an event that features short SpyHop film screenings an art project and workshops that focus on youth empowerment, the 2020 census, voting and civic engagement. With guests:
Calvin Mumm, Student Film Maker, SpyHop
George Pyle, Salt Lake Tribune, Editorial Page Editor
Charlotte Fife Jepperson, West View Media, Founder and Managing Editor
Hailey Leek, Census Coordinator, Salt Lake City Mayors Office
David Durocher, talked about The Other Side Academy, who are opening a second The Other Side Thrift Boutique in Millcreek and their recent opening of another Academy in Denver, Colorado.
Brinley Frolich of Decarcerate Utah was joined by A New Narrative's Franque Bains and Esther Meroño Baro to talk about imagining a "transformative justice system" vs an "incarceral system" and DU's series of trainings on The History of Policing
Got a story you'd like to share on the show or an issue you'd like us to cover? Record a voice memo on your smart phone, then email it to radioactive@krcl.org. Keep it under 3 minutes and be sure to include a name and phone number in the message.
Views, thoughts or opinions shared by guests are their own and do not necessarily reflect those of the board, staff or members of Listeners' Community Radio of Utah, 90.9fm KRCL. Tonight's RadioACTive team included:
Exec. Producer: Lara Jones
Assoc. Producer/Host: Billy Palmer
Community Co-Host: Esther Meroño Baro
Community Co-Host: Franque Bains
Volunteer Producer/Host: Isabella Seballa
###