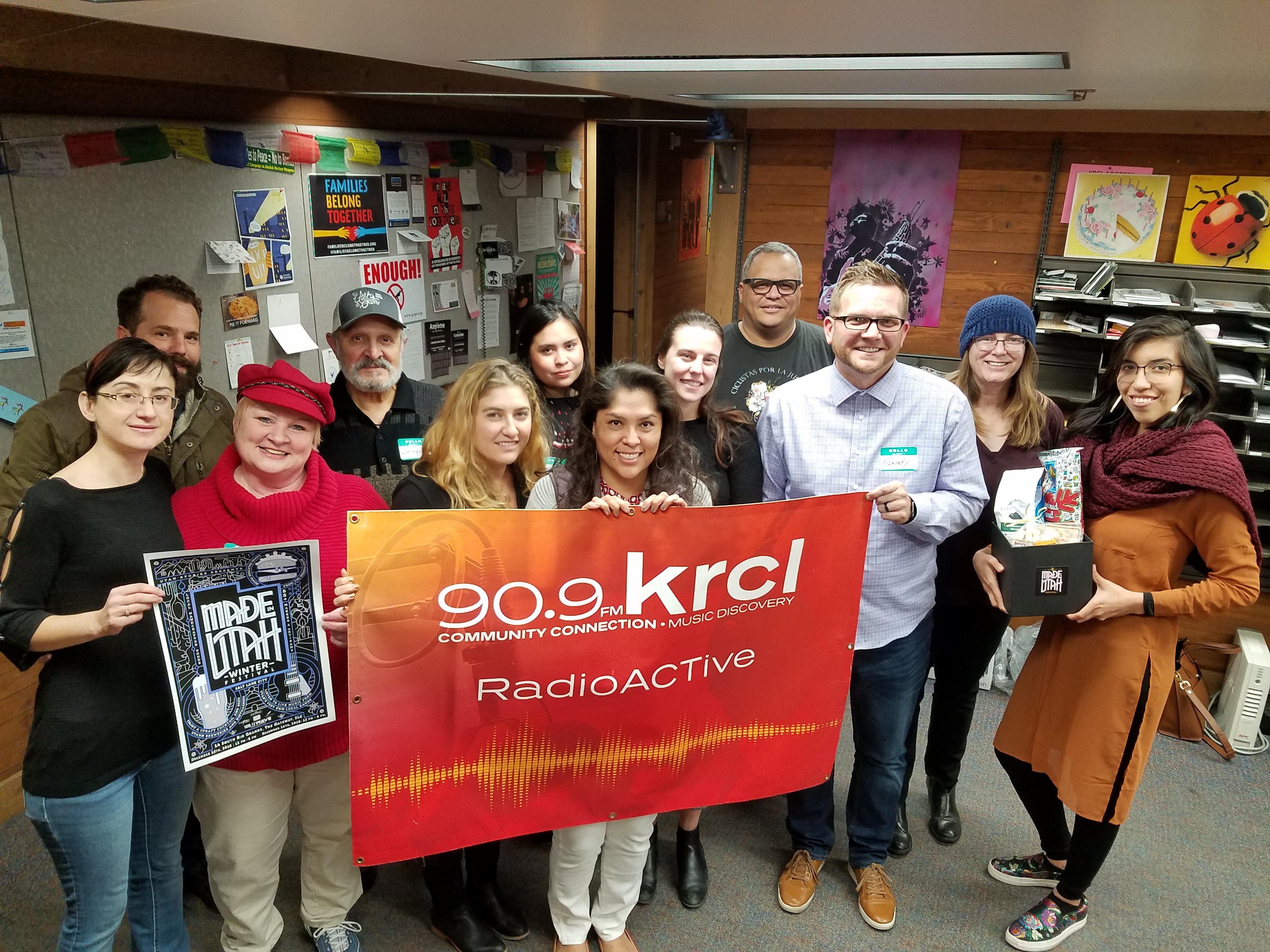 New report ranks SLC in Top 10 for missing and murdered indigenous women and girls. Plus, several community events to consider this holiday season.
Tonight's lineup:
A new study ranks SLC among top 10 of cities with cases of missing and murdered indigenous women and girls? Find out more with:
Representatives from several community events stopped by to share ways to shop local or help those less fortunate have a good holiday season:
Made in Utah Winter Fest is free at The Gateway this Saturday and Sunday. Presented by Utah Stories, this family-friendly event showcases some of Utah's top artists, musicians, artisans, product makers including breweries and distilleries, and other local businesses in Utah, while boosting the local economy. The purpose of this event is to promote shopping locally for the holidays. Guests: Utah Stories publishers Richard and Goulda Markosian, festival coordinator Karem Orrego, and Petra Vigil of Petra's Backstubchen, one of the many local vendors who will be at the festival.
Candy Cane Corner, an annual holiday store that allows low-income families from Volunteers of America-Utah, YWCA Utah, and the Road Home to shop for new gifts for their families is in desperate need of items. CLICK HERE for a list of items, then drop off donations at the Candy Cane Corner, 340 W. 200 S., SLC. They'll be accepting community donations at this location through Saturday, December 22. Guest: Annie Studer, YWCA Utah.
Gift of the Drummer is a program of Catholic Community Services of Utah's Migration and Refugee Services. Help ensure every child receives a new coat and educational toy this holiday season. Email drummer@ccsutah.org to be assigned a child today. Guests: From CCS, Randy Chappell, director of Migration& Refugee Services, and Danielle Stamos.
The Enriching Utah Coalition is a statewide coalition made up of leaders and organizations interested in changing both the policies and perceptions that impact not just immigrants and refugees, but all of us. Celebrate the season with their 2nd annual celebration Thursday, Dec. 13, at Rico Brand, 545 W. 700 S., SLC. CLICK HERE for tickets. Guest: Ciriac Alvarez Valle.
Got a story you'd like to share on the show? Record a voice memo on your smart phone, then email it to radioactive@krcl.org. Keep it under 3 minutes and be sure to include a name and phone number in the body of the message.
RadioACTive is a production of Listeners' Community Radio of Utah. Tonight's team included:
Exec. Producer/Host: Lara Jones
Assoc. Producer/Host: Billy Palmer
Volunteer: Shell Danis