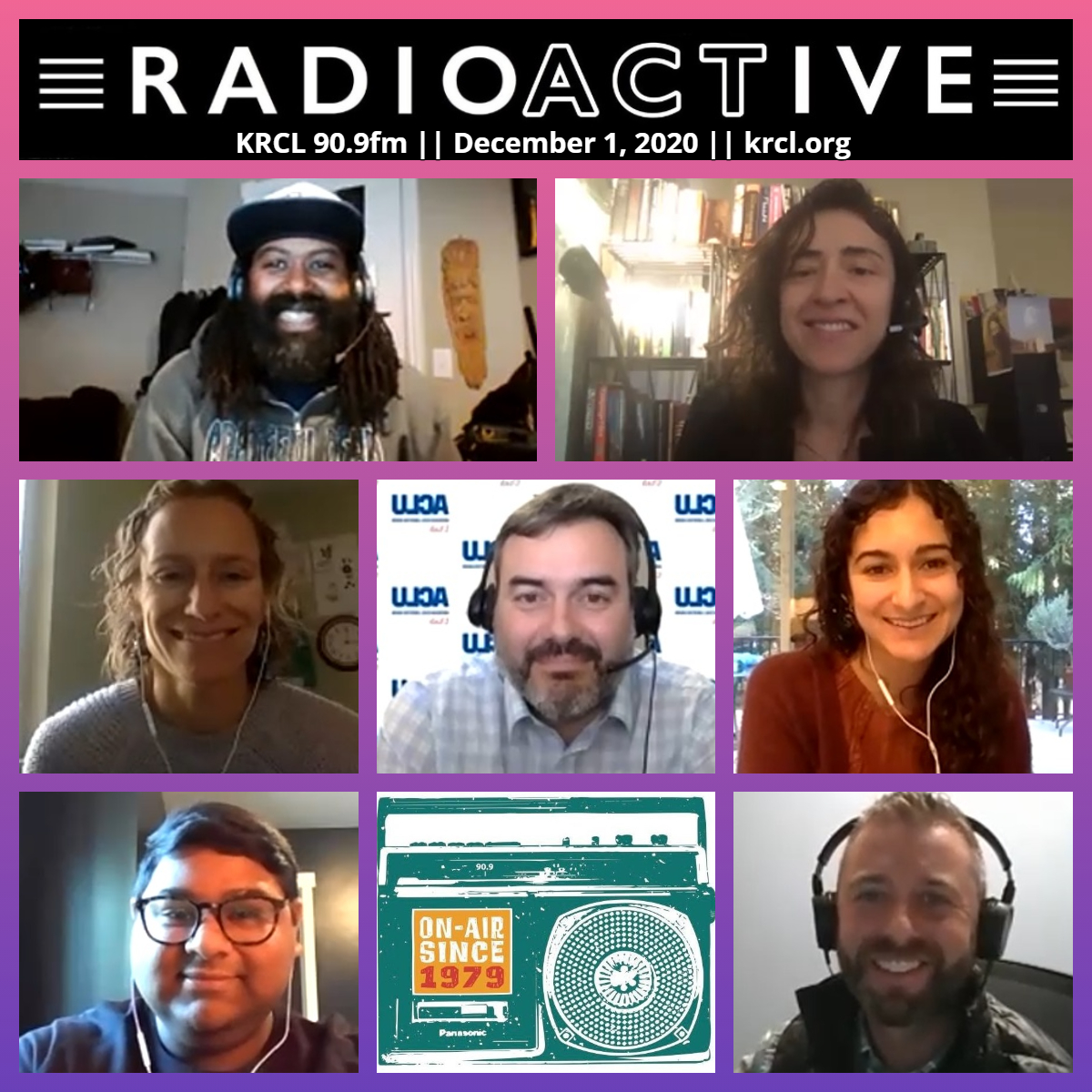 #RoundtableTuesday tackles the win-loss record of the American Civil Liberties Union of Utah, from supporting thousands who used their First Amendment rights in the streets this year to gearing up for more #goodtrouble in 2021. Plus, World AIDS Day and #GivingTuesday with the Utah AIDS Foundation.
Tonight's lineup:
Executive Director Ahmer Afroz and Development Manager Chet Cannon of the Utah AIDS Foundation talked about the intersection of World AIDS Day and #GivingTuesday.
Personal Care Stocking: Fill a festive Holiday stocking with essential personal care items. Special drop off date: Saturday, Dec. 12, 2020, from 10am-2pm. Or, purchase gifts for an adopted family or individual by visiting this year's Virtual Red Ribbon Tree and purchasing items on the wish list."

Utah AIDS Foundation Food Bank: While the UAF Food Bank receives plenty of food from the Utah Food Bank, we must rely on donations from individuals for personal care items. The UAF Food Bank also stocks a limited supply of pet food. Drop off time: Thursdays, 12:00-2:00 p.m. Please contact Brandy Romero at or (801) 634-1133.
#RoundtableTuesday conducts at year-in-review with the American Civil Liberties Union of Utah, featuring:
Interested in being a Guardian of Liberty? Click here to support the ACLU of Utah Foundation.
Views, thoughts or opinions shared by guests are their own and do not necessarily reflect those of the board, staff or members of Listeners' Community Radio of Utah, 90.9fm KRCL. Tonight's RadioACTive team included:
Community Co-Host: Risshan Leak, Tamrika Khvtisiashvili
Executive Producer, Host: Lara Jones
Assoc. Producer: Billy Palmer
###