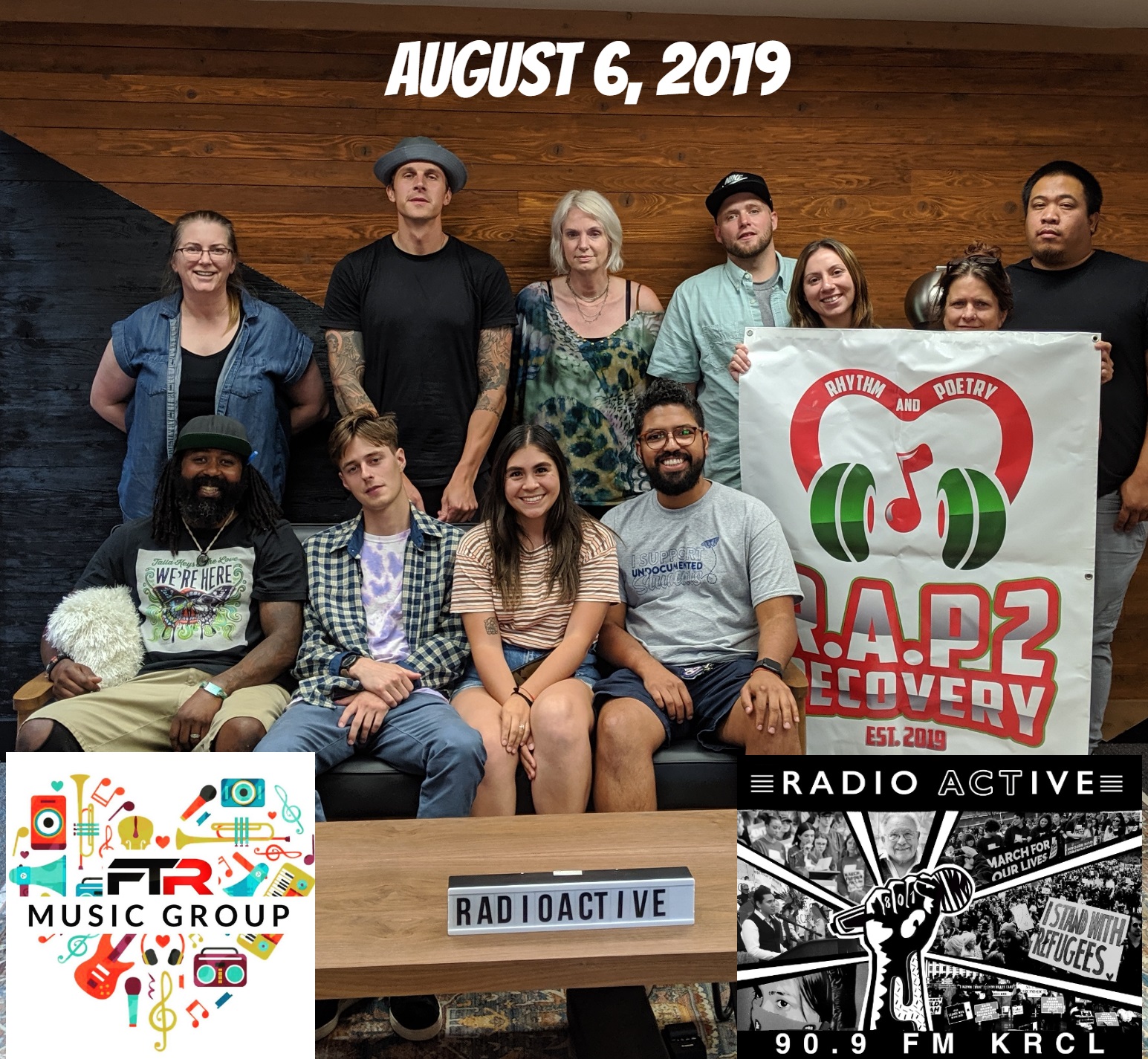 Dreamers and higher ed, Fit2Recover music therapy, #r.a.p2recovery, Meet Your Maker, new voter guide
Tonight's lineup:
Action Utah call to action on gun reform. Click here for the group's petition urging state lawmakers to pass Utah's red flag law.
The Utah Independent Business Coalition, formerly Vest Pocket, has issued its first Local Business Voter Guide. RadioACTive got a preview from UIBC's Doug Burton and Carol Elliott. The 80-page guide helps voters compare the positions of candidates for Salt Lake City and Millcreek City races on issues specifically affecting locally-owned businesses.
Meet Your Maker, RadioACTive's preview of makers and STEM at Craft Lake City, the annual DIY festival. Tonight's featured maker: Megan Bomberger from Geekery Made and GeekeryBathe.
Aug. 9-11: Craft Lake City at Utah State Fairpark, 155 N. 1000 W., SLC. This is Utah's largest three-day arts festival created by locals, for locals, celebrating all things local. The DIY Festival features over 250 local artisans, STEM exhibitors, vintage vendors, food creators and performers, with hands-on workshops, a kids' area, VIP lounge and more. More info: craftlakecity.com/diy-festival/
A new Dreamer Center has opened at Salt Lake Community College - Taylorsville Campus. Guests: Alonso Reyna, UofU Dream Center, which worked closely with SLCC to start its own center.
After a successful pilot program, Fit To Recover is expanding its music therapy program to help more folks in recovery find healing, expression and connection. Guests: FTR's Ian Acker, music therapist Tony Ollerton, and musician Benjamin Bilderback, aka Thinkbenjamin.
Aug. 16: Fit to Recover Benefit Concert featuring Mark Battles, 7:00-9:00 p.m. at Fit to Recover, 1390 S. 789 W., SLC. A night of connection featuring rapper MARK BATTLES, the debut performance from the FTR Music Group, and a live performance from FTR community member, local hip hop artist Thinkbenjamin.

General admission: $20. All proceeds go to support the FTR Music Program, which provides opportunities for individuals in recovery to engage in the art of music.
Plus, R.A.P 2 Recovery's Bryce Conatser, who raps under the name Dy-Nasty 801, shared his song Understand. He formed his music therapy group to help others after coming out of his own struggles.
Got a story you'd like to share on the show or an issue you'd like us to cover? Record a voice memo on your smart phone, then email it to radioactive@krcl.org. Keep it under 3 minutes and be sure to include a name and phone number in the message.
Views, thoughts and opinions shared by guests are their own and do not necessarily reflect those of the board, staff and members of Listeners' Community Radio of Utah, 90.9fm KRCL. Tonight's RadioACTive team included:
Exec. Producer/Host: Lara Jones
Assoc. Producer: Billy Palmer
Community Co-Host: Amy Dominguez
Volunteer: Risshan Leak
###