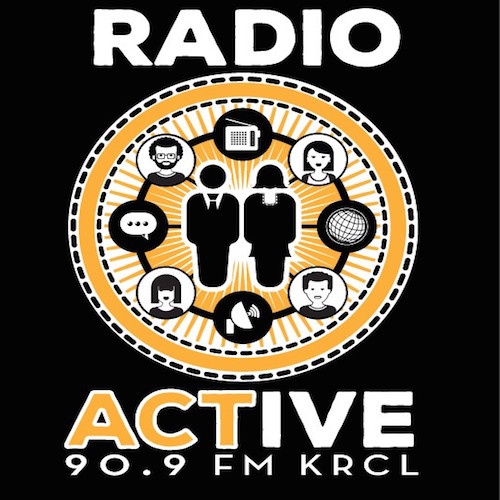 School Gardens, Rock 'n Roll Camp for Girls and Live Music from Gigi Love
Tonight's show was hosted by Lara Jones and Al Grossi:
On the RadioActive Report (begins at 06:50):
Upcoming arts and culture events:
Sat., Aug. 6:

Flight Liftoff Festival

at The Leo, 209 E. 500 S., SLC. 

Are your ready for liftoff? FLIGHT, our first completely original blockbuster exhibit, officially opens on Saturday August 6, 2016. As part of the opening, we are hosting an all day (9am-5pm) Liftoff Festival on Library Square. NO TICKET NECESSARY for this festival.

Sat., Aug. 6: Utah African Festival, 10-7, South Towne Expo, 9575 S. State St., Sandy. The United Africans of Utah presents the 1st Annual African Festival -- designed to promote and showcase African tradition, culture, heritage, and customs. It also serves as an avenue to create awareness for African culture among non Africans in the state of Utah and also as a vehicle to promote Utah businesses in general and Africans small businesses in particular. They'll have have various African foods, crafts, clothes, fashion dances, poetry, African Zumba class, African dance classes, Drum lessons and lots more going on.  NO TICKET NECESSARY

Sat. Aug. 6: 1st Annual Pacific Heritage Festival, from XX-XX at Pacific Heritiage Academy, 1755 W 1100 N, SLC. in celebration of Pacific Island Heritage Month and in support of the Travel Learning program at Pacific Heritage Academy. See local dance groups, music, and eat delicious food! NO TICKET NECESSARY. 

Then later that evening, head over to Hokulia Shave Ice (Taylorsville, UT) 4141 S Redwood Rd, Taylorsville, Utah 84123, for a Polynesian & Fire Knife Dancer Show from 7-10 p.m. 

Sun. Aug. 7, 6-8 p.m. at the city and county building in downtown SLC, it's the 9th Annual SLC Zombie Walk. Meeting spot: Washington Square (451 State St, Salt Lake City, UT 84111)

* All-ages Welcome

* NO TICKET NECESSARY to participate

* Meet at 6PM

* Walk at 7PM

Salt Lake Comic Con is committed to helping erase hunger with the Utah Food Bank. Help us end hunger by donating nonperishable food items to our Food, Not Brains campaign. Bring a grocery bag full of food to earn a Thursday ticket to Salt Lake Comic Con 2016. Donate your items at the corner of State St. and 400 South.
Guests and topics featured on the show (begins at 30:45):
Radical mycology, with Peter McCoy

School gardens, with Liz Pedersen of Wasatch Community Gardens

The new Flight exhibit at The Leonardo, with Mark Hoffeling and Matthias Alvarez
Live music from Gigi Love.