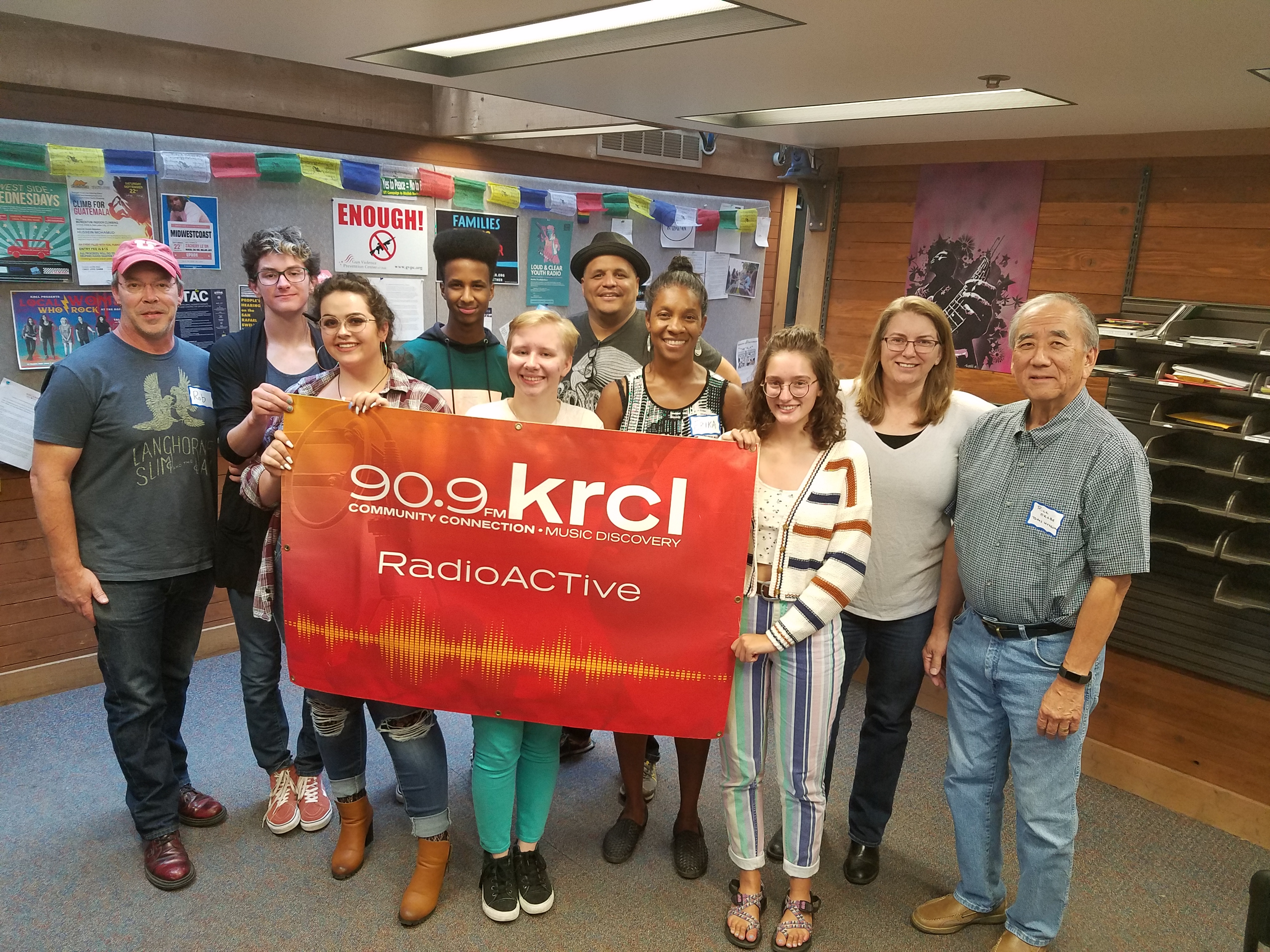 New March For Our Lives SLC Leaders, Never Again Is Now, Lessons from Topaz, Poetry for Change
Tonight's lineup:
Erik P. Nelson of Knock Knock, KRCL's one-hour comedy show weeknights at 1 a.m. If you have a story about work, use your smart phone to record it and email it to radioactive@krcl.org. Then tune in Monday night at 6 for a special Labor Day edition of RadioActive, featuring classic comedy bits and songs, plus your stories about first jobs, worst jobs, and more.
Rob Carney, poet and teacher, on writing for change. Carney released his latest collection of poem, The Book of Sharks, last month. He is a Professor of English and Literature at Utah Valley University and lives in Salt Lake City.
Meet the new group of high school students running March For Our Lives SLC:

Daud Mumin, Copper Hills High School
Anna Penner, West High School
Jeniel Zimmerman, Mountain View High School
Noah Blumenthal, Rowland-Hall High School
Related MFOL-SLC events:

Sept. 4: People Kill People, 7:00 p.m. at the downtown Salt Lake City Public Library, 210 E. 400 S., SLC. Author Ellen Hopkins reads from and signs her new YA novel, People Kill People. Places in the signing line are reserved for those who purchase a copy of People Kill People from The King's English Bookshop, 1511 S. 1500 S., SLC.
Sept. 24: March For Our Lives Utah hosts KRCL's RadioActive at 6 p.m.
Sept. 25: March For Our Lives Utah's Statewide voter registration drive
Got a story you'd like to share on the show? Record a voice memo on your smart phone, then email it to radioactive@krcl.org. Keep it under 3 minutes and be sure to include a name and phone number in the body of the message.
RadioActive is a production of Listeners' Community Radio of Utah. Tonight's team included:
Exec. Producer/Host: Lara Jones
Assoc. Producer: Billy Palmer
Com. Co-Hosts: March For Our Lives SLC
Volunteer: Tommy Sutter