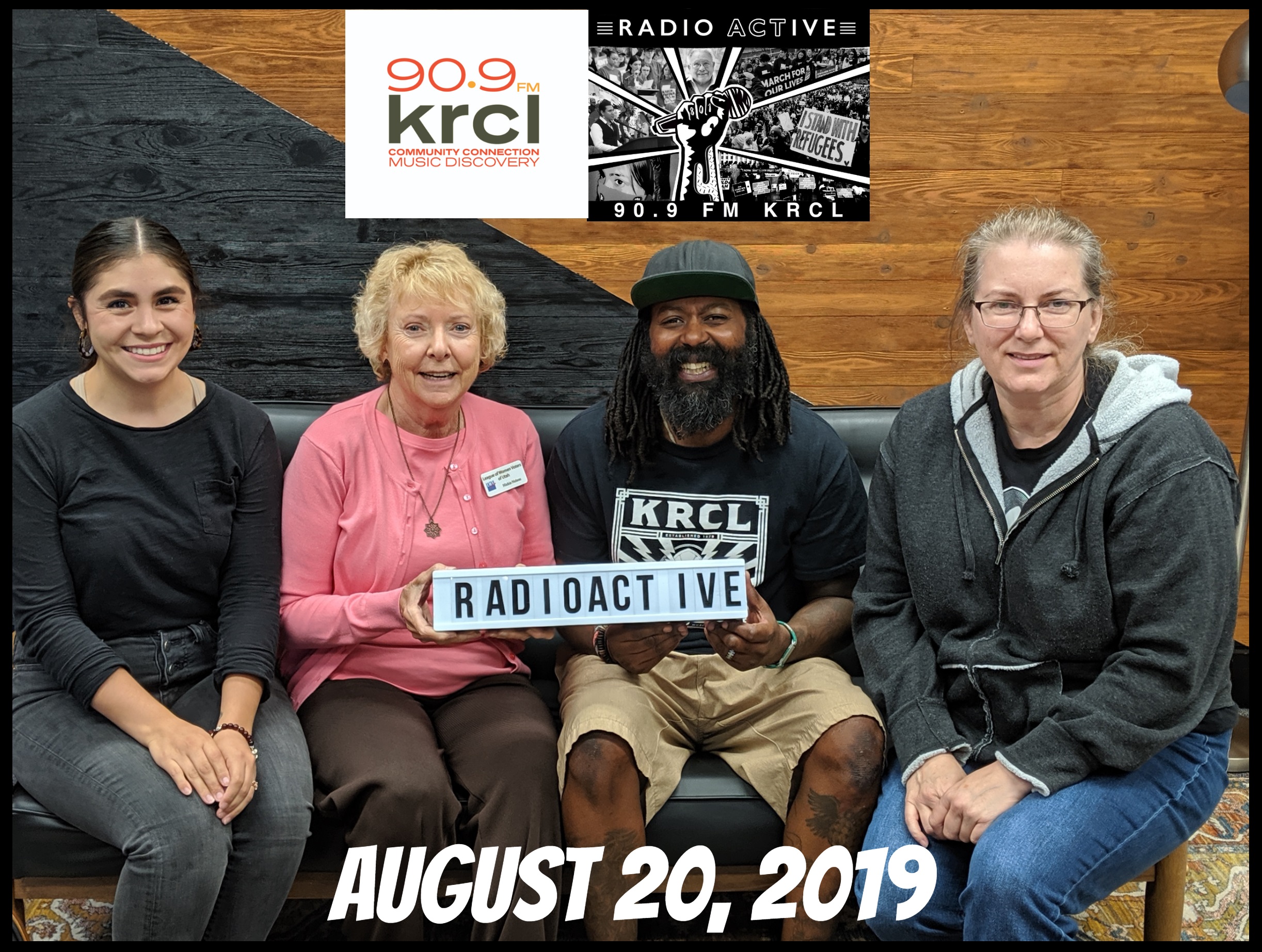 Prof. Amos Guiora on U.S.-Israeli relations, legislative preview of August interim session, back-to-school digital literacy tips, bake sale results.
Tonight's lineup:
Chef Adalberto on the outcome of Families Belong Together Bakesale II, which happened Sunday at his bakery, Fillings & Emulsions, and included baked goods from a variety of bakeries. Together, patrons raised $45,000!
All proceeds will go to the Refugee and Immigrant Center for Education and Legal Services (RAICES), and the Texas Civil Rights Project to help support the legal costs of immigrant parents and children separated at the U.S.-Mexico border.
Utah lawmakers are in session this week for interim committee meetings. Nickie Nelson of the League of Women Voters of Utah previewed the action. Tune in Thursday for a recap.
Aug. 21: August Legislative Lunch, 11:30a-1:00p. Bring your lunch to the cafeteria (which is closed) in the Senate Building to share what you've learned while observing Appropriations & Interim Committee meetings. FREE and open to the public. Seriously, brown bag it. Aside from a few vending machines, no other food on site.
Back-to-school digital literacy with Carrie Rogers-Whitehead, CEO and founder of Digital Respons-Ability, a Utah company that educates and informs folks to become empowered digital citizens. Click here to learn about their free resources.
Amos Guiora, author of The Crime of Complicity, is back from Israel for another semester at S.J. Quinney College of Law - University of Utah. RadioACTive got his reaction to current events, the expansion of The Crime of Complicity to include the "Armies of Enablers" and more.
Got a story you'd like to share on the show or an issue you'd like us to cover? Record a voice memo on your smart phone, then email it to radioactive@krcl.org. Keep it under 3 minutes and be sure to include a name and phone number in the message.
Views, thoughts and opinions shared by guests are their own and do not necessarily reflect those of the board, staff or members of Listeners' Community Radio of Utah, 90.9fm KRCL. Tonight's RadioACTive team included:
Exec. Producer/Host: Lara Jones
Assoc. Producer: Billy Palmer
Community Co-Host: Amy Dominguez
Volunteer: Risshan Leak
###