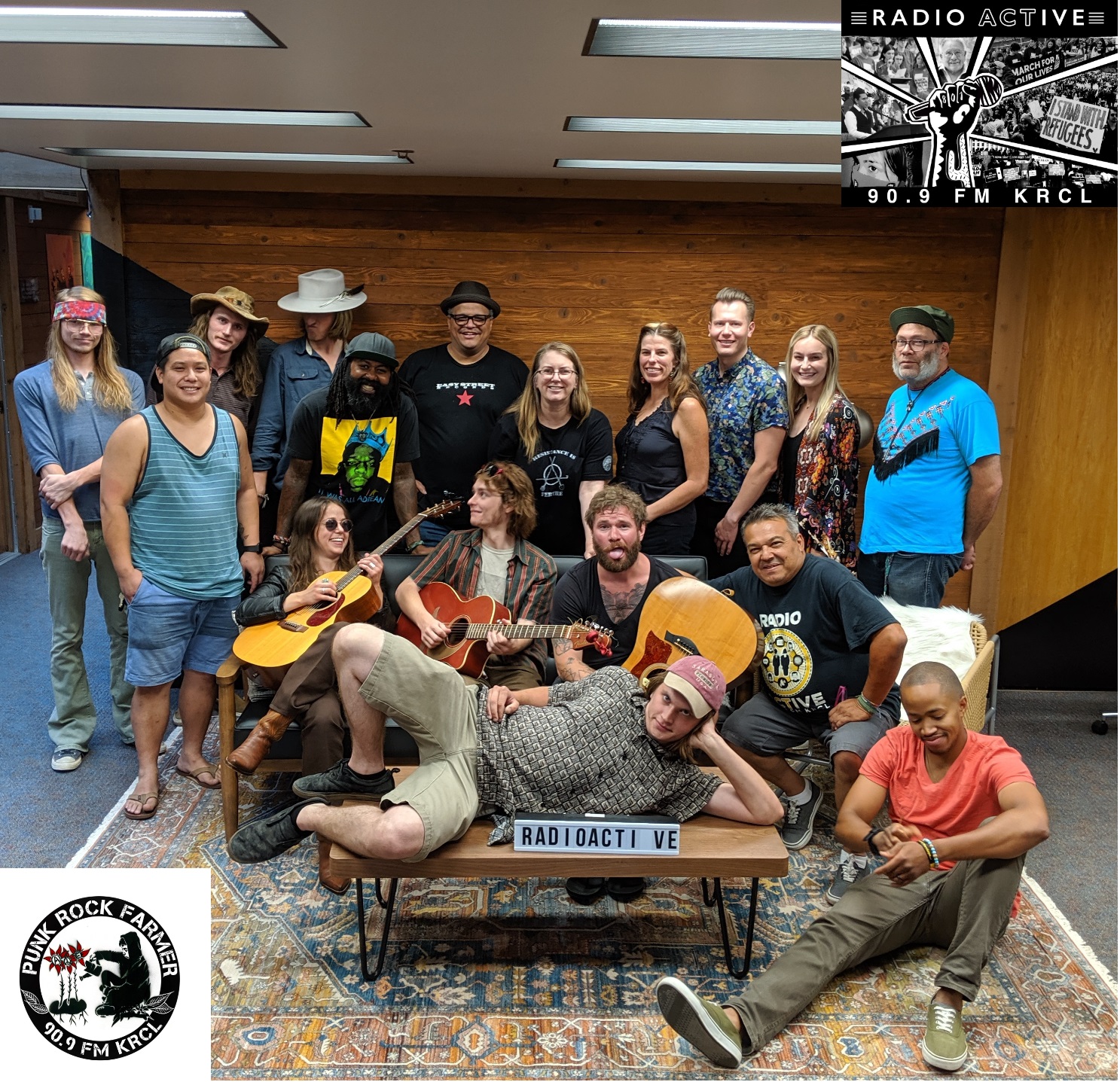 Day #2 of KRCL's Summer Drive, featuring community partner Escalanate Elementary and live music from Sam Smith, Michelle Moonshine, J-Rad Coolie and Sarah Degraw
Tonight's lineup:
Kody Colvin, Assistant Principal, teacher Ashley Jones and art educator Megan Hallett of Escalante Elementary School - Salt Lake City
Live music from Sam Smith, Michelle Moonshine, J-Rad Cooley and Sarah DeGraw
August is KRCL Cares Month. While we amplify the voices of community organizations all year round, this August we're taking time to gather donations for local nonprofits. Your donations support KRCL and also provide books to Escalante Elementary students, hygeine kits to the Volunteers of America Utah women's shelter, kids' meals for the Utah Mobile Food Bank, and kitten formula and dog treats to Salt Lake County Animal Services.
Thank you to everyone who called in to donate or donated online! You helped us make community radio in Utah strong and supported these great community partners all at the same time.
Missed the drive? There's still time to make a donation today. Click here.
Got a story you'd like to share on the show or an issue you'd like us to cover? Record a voice memo on your smart phone, then email it to radioactive@krcl.org. Keep it under 3 minutes and be sure to include a name and phone number in the message.
Views, thoughts and opinions shared by guests are their own and do not necessarily reflect those of the board, staff and members of Listeners' Community Radio of Utah, 90.9fm KRCL. Tonight's RadioACTive team included:
Exec. Producer/Host: Lara Jones
Assoc. Producer: Billy Palmer
Community Co-Host: Aldine Strychnine, KRCL's Punk Rock Farmer
Volunteer: Risshan Leak, Siya Mali
Audio Engineer: Sullivan Phetchanpheng
###