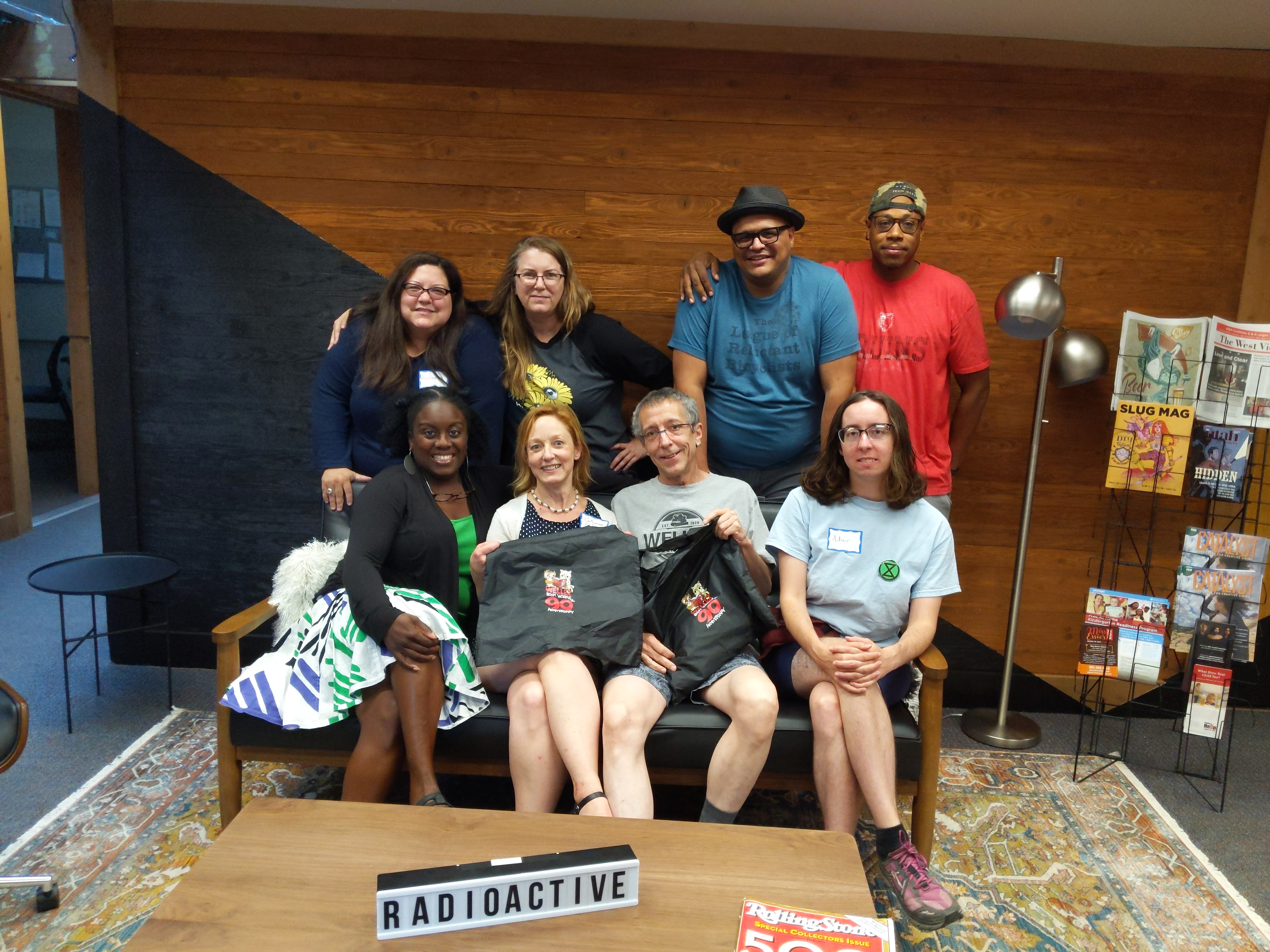 Back to School Drive, Women Of Color Council featruing Dee-Dee-Darby-Duffin, Inland Port Update with CivilRiot
Tonight's lineup:
CivilRiot's Maura Sanchez and Adair Kovac gave an update on their effort to stop the Inland Port planned for the west side of Salt Lake City.
Weller's Book Works is celebrating their 90th anniversary with Catherine and Tony Weller:
Dee-Dee Darby-Duffin was in the studio with LULAC Utah's Antonella Cecilia Packard to talk about an event to benifit 5 young women of color with college scholarships, hosted by the Utah Women of Color Council
Keith McDonald, KRCL's Friday Night Fallout host is heading up the Back 2 School Drive! They are collecting backpacks, messenger bags, gently used smart phones, tablets, laptops, calculators and computers:
All donations go to local youth groups!
Drop off your school supplies to KRCL 1971 West North Temple, Mondays through Fridays from 9am to 5pm till August 22.
Got a story you'd like to share on the show or an issue you'd like us to cover? Record a voice memo on your smart phone, then email it to radioactive@krcl.org. Keep it under 3 minutes and be sure to include a name and phone number in the message.
Views, thoughts and opinions shared by guests are their own and do not necessarily reflect those of the board, staff and members of Listeners' Community Radio of Utah, 90.9fm KRCL. Tonight's RadioACTive team included:
Exec. Producer/Host: Lara Jones
Assoc. Producer/Host: Billy Palmer
Volunteer: Sarah Thacker
###