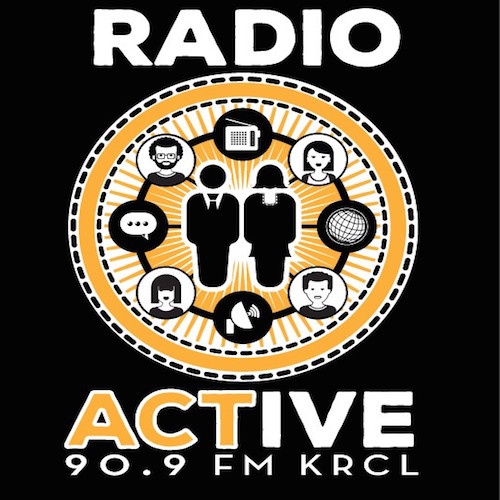 Police Reform
Tonight's show was hosted by Lara Jones and Billy Palmer: 
On the RadioActive Report (begins at 05:15):
Alyson Kennedy, presidential candidate of the Socialist Workers Party, is now ballot-certified in Utah
Anna Brower of the ACLU of Utah discusses Salt Lake County District Attorney Sim Gill's ruling on the officer-involved shooting of Abdullahi Mohamed 
Meet Your Maker, with Craft Lake City founder Angela Brown and Conquer Monster's Daniel Romero and Joshua Faulkner
Upcoming volunteer opportunities:
Twilight Concert Series Volunteers: Salt Lake City Arts Council is currently in need of volunteers that have daytime availability to volunteer on Thursdays from 9 a.m.-1 p.m. helping blow up inflatable couches and hanging signage. Also on Thursdays from 1 p.m.-5 p.m. placing garbage cans around Pioneer Park for the Twilight Concert Series. Sign up and information at http://twilightconcertseries.volunteerlocal.com/volunteer/?id=8624

The Utah Beer Festival, presented by Salt Lake City Weekly, is a fundraiser for the Humane Society of Utah. This year's seventh annual Utah Beer Festival is on Saturday, August 27th. Volunteers are still needed for the festival. Visit www.utahhumane.org/beerfest to apply to volunteer! Applications must be received by Friday, Aug. 12 at 5 p.m.

The Wasatch International Food Festival was formed from a community initiative to hold a food festival that would showcase the delicious ethnic foods from across the Wasatch Front. This two day festival will be held at the Utah Cultural Celebration Center Festival Grounds at 1355 W. 3100 South West Valley City, on Friday, August 19 from 5 p.m.-10 p.m. and Saturday, August 20 noon-10 p.m. The event will feature local food vendors serving international fair, a specialty foods market, family fun zone, live music, beer garden, a community mural project and food demonstrations. Volunteers are needed for three-hour shifts. Details at www.foodfestutah.org.
Police reform (begins at 33:55), featuring:
Music featured on the show:
The Meters -- You've Got to Change
Drive-By Truckers -- What it Means
The Pretenders -- Message of Love