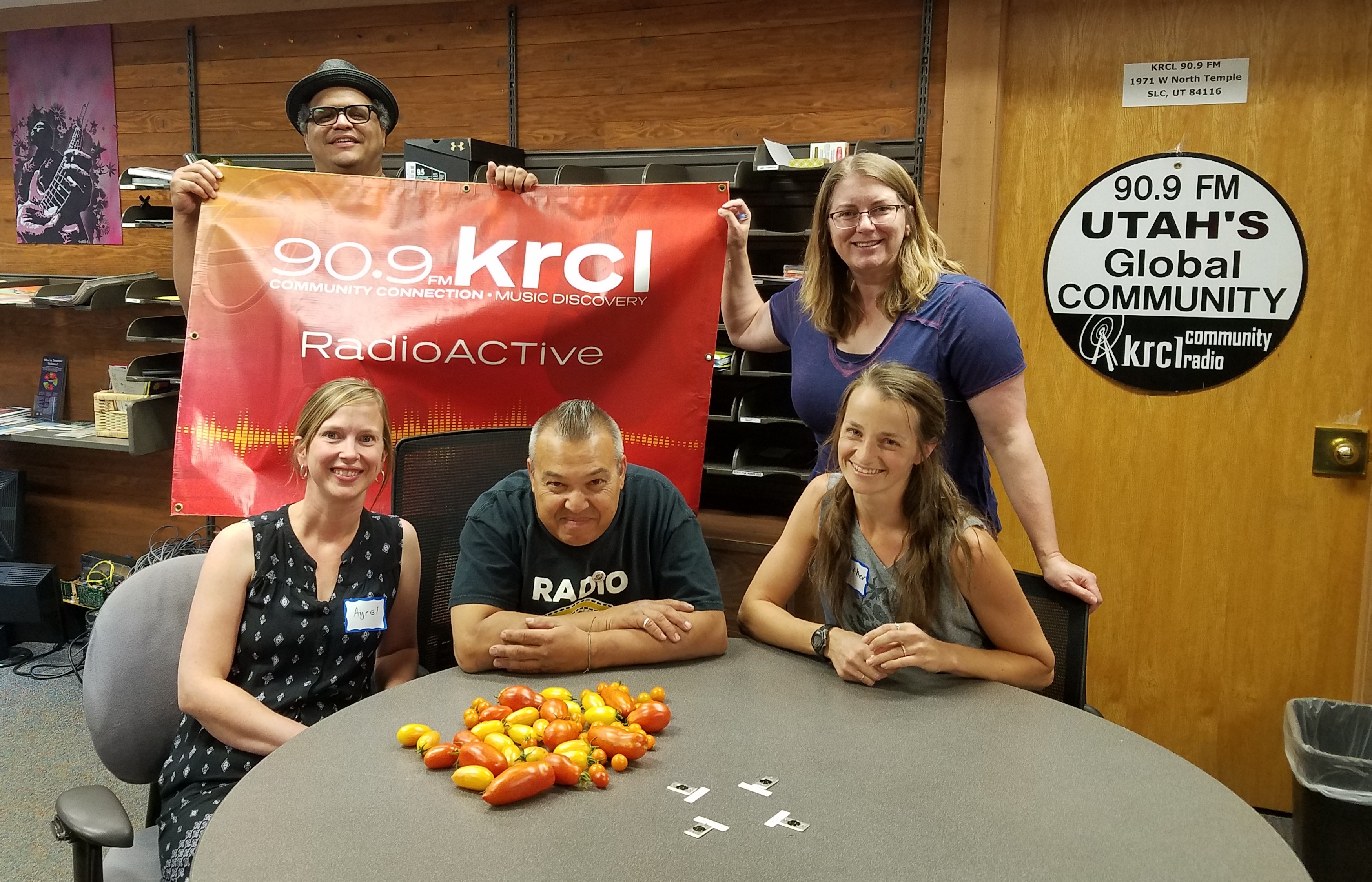 Punk Rock Farmer Friday with Wasatch Blooms, UoU Farmers Market, Captain Daniels and The Sunnybrook Sailors. Plus SkyWatcher Leo T with a Yellowstone Travelogue.
Tonight's lineup:
Live and homegrown music from Captain Daniels & The Sunnybrook Sailors. Click here to check out Songs From the Ashtray Vol. I. The anarcho-folkpunk band is busy recording a second E.P. See them live Sept. 14, at The Underground, 833 S. Main St., SLC.
Flamingos at Tracy Aviary, which hosts Breakfast with the Birds from 8:00-10:30 a.m. tomorrow. A big thank you to the aviary's Fred Kromm, lead aviculturist, and Lauren Wester for giving RadioActive a tour earlier today.
Al's Urban Farm Report, featuring:
Got a story you'd like to share on the show? Record a voice memo on your smart phone, then email it to radioactive@krcl.org. Keep it under 3 minutes and be sure to include a name and phone number in the body of the message.
RadioActive is a production of Listeners' Community Radio of Utah. Tonight's team included:
Exec. Producer/Host: Lara Jones
Community Co-Host: Aldine Strychnine
Assoc. Producer: Billy Palmer
Audio Engineer: Sullivan Phetchanpheng of Lights and Sound Studio