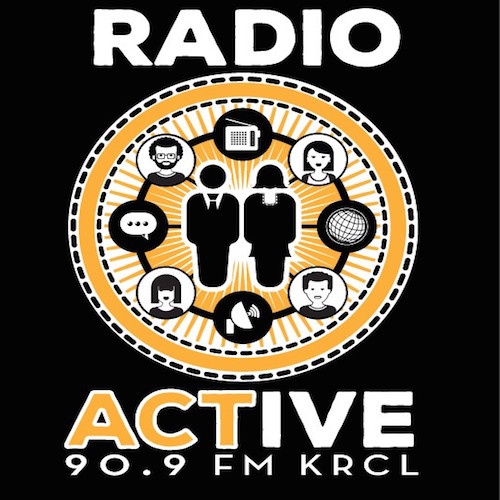 She Stood for Freedom
Tonight's show was hosted by Lara Jones and Nick Burns:
On the RadioActive Report (begins at 07:10):
2016 Allies Dinner: Everyday Rebels, featuring Gloria Steinem, with Troy Williams from Equality Utah. Nominate your everyday rebels here. 
Tues., Aug: 16: Creating more low income housing in Salt Lake City, presented by the Anti-hunger Action Committee and Crossroads Urban Center from 5:30-6:30 p.m. at CUC, 347 S. 400 East, SLC. Learn more here.

Sat., Aug. 20: Poverty Summit from 9 a.m. to 1 p.m. at St. Mark's Cathedral, 231 E. 100 South, SLC.This year's summit will include opening remarks about the status of Medicaid expansion in Utah by Rep. Ray Ward and panel discussions about the community's low income housing crisis. Hellraiser Awards will be going to Archie Archuleta and Lane Gardinier. Registration at 8:30 a.m. For more information, contact Bill Tibbitts at Crossroads Urban Center, bill@crossroadsurbancenter.org or 801-364-7765 ex 107.

Sat., Aug. 20: Color Against White Canvas - Gallery Show Featuring WNBT Artists of Color 8-11 p.m. at The Underground, 833 S. Main St., SLC. Put together by We Are Here, this show will feature only women, non-binary and trans artists of color. Artists will be showcasing and selling art around the theme "Self Love in White Spaces."

Week of Action Against School Pushout: October 15-23. Local organizations seek to engage the community in conversation around the imbalance between growing investment in juvenile justice and the diminishing funding for public education. Learn more here.
She Stood for Freedom: The Untold Story of a Civil Rights Hero (begins at 25:20), featuring:
Music featured on the show:
Eurythmics and Aretha Franklin -- Sisters are Doin' it for Themselves
The Isley Brothers -- Freedom
If you have an idea -- guest, topic, something new -- for RadioActive, send an email to radioactive@krcl.org or post it to our new Facebook page.