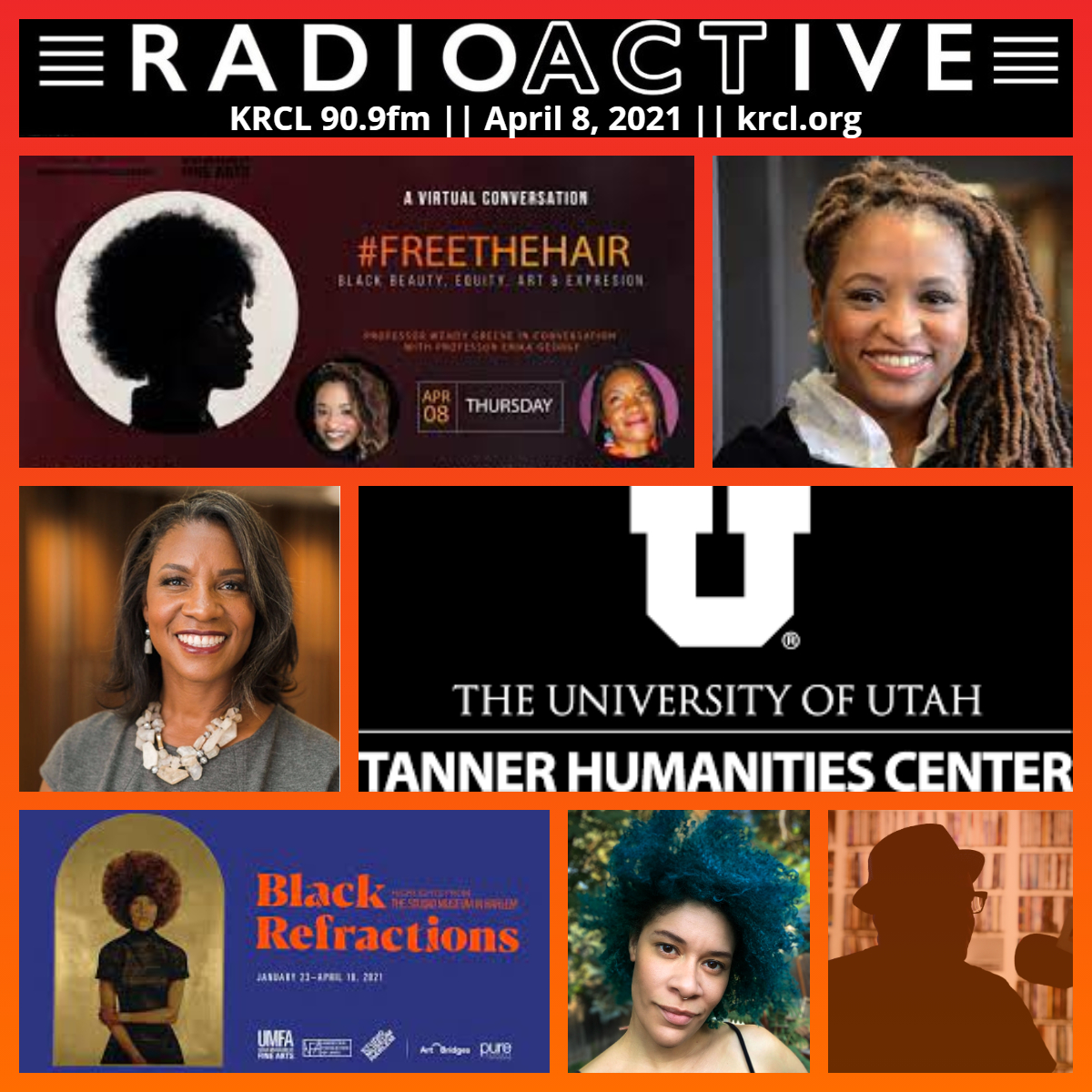 #FreeTheHair: Black Beauty, Equity, Art & Expression, a #ChangingTheNarrative special with UoU Professor Erika George and Professor Wendy Green. Plus, Representative Sandra Hollins.
Tonight's Lineup:
Utah State Representative, Sandra Hollins stopped in to talk about S.B. 80 -- Utah Antidiscrimination Act Amendments (Sen. Kitchen, D.) a bill she co-sponsored that amends the Utah Antidiscrimination Act to provide protection for immutable traits and hairstyles historically associated with race. The bill was introduced in the 2021 General Session and did not pass.
#FreeTheHair: Black Beauty, Equity, Art & Expression
The Tanner Humanities Center and UMFA hosted
Professor, Wendy Green
e
in a virtual conversation with Director,
Professor, Erika George
. Along with guest speaker,
Alexandra Barbier
the event was billed as "a conversation at the nexus of equity and creative expression—the cultural significance of creating a respectful and open world for natural hair (
the CROWN Act
) and the artistry of African hairstyles".
Event details:
Professor Greene shared a presentation that included a review about the historical roles of African hair in societies as well as the cultural and political significance in the perception and implications of curly or wooly hair from early American history until today. We learned why the #FreeTheHair initiative was started and what States Across the U.S. have done with efforts to pass laws that focus on race-based hairstyle discrimination.

The CROWN Act, which stands for "Creating a Respectful and Open World for Natural Hair," is a law that prohibits race-based hair discrimination, which is the denial of employment and educational opportunities because of hair texture or protective hairstyles including braids, locs, twists or bantu knots.

Barbier shared a spoken word performance while reflecting on an art piece from the Black Reflections exhibit at the Utah Museum of Fine Arts
Views, thoughts or opinions shared by guests are their own and do not necessarily reflect those of the board, staff or members of Listeners' Community Radio of Utah, 90.9fm KRCL. Tonight's RadioACTive team included:
Assoc. Producer/Host: Billy Palmer

Executive Producer: Lara Jones
###