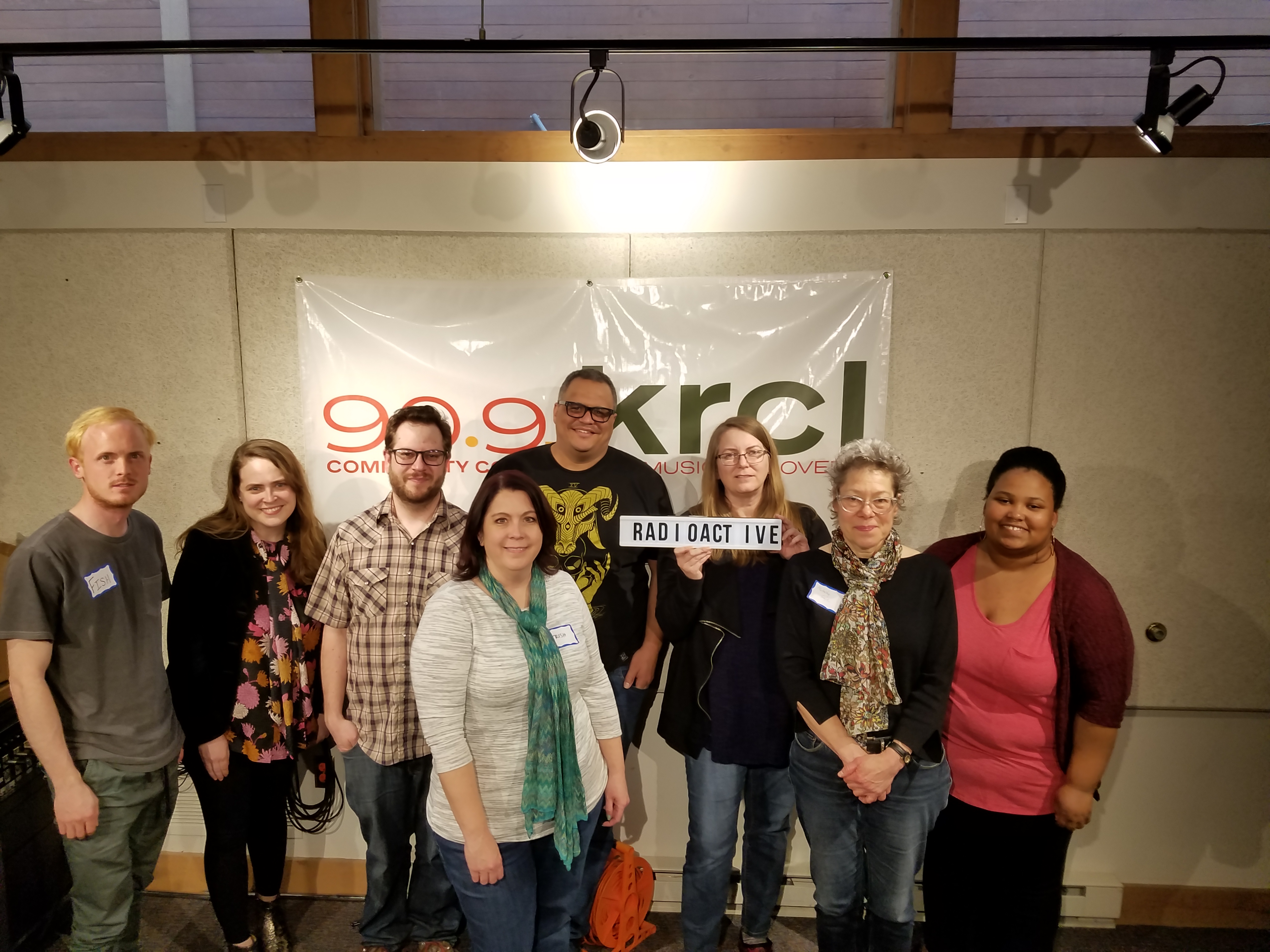 Project Rainbow is back with Pride flags. Old school photography with UMFA, Luminaria. National Poetry Month with Rock Canyon Poets, Utah Poetry Festival, and more.
Tonight's lineup:
Lucas Horns of Project Rainbow, which is ready to plant pride flags again.
Sign up now to have a rainbow flag staked in your yard or in front of your business for the week of Pride (May 26 - June 2). As always, the proceeds will benefit the Utah Pride Center. Last year, Project Rainbow raised more than $6,000 for the center. Click here to get yours.
The Race to Promontory: The Transcontinental Railroad and the American West, a stunning photography exhibit on view at the Utah Museum of Fine Arts (UMFA) through May 26. Tonight, curator Leslie Anderson talked about Salt Lake City photographer Charles Roscoe Savage (1832–1909), who recorded the construction of the Union Pacific line in Utah alongside Andrew J. Russell, including the wedding of the rails on May 10, 1869. David Hyams Luminaria explained the techniques used by the then-groundbreaking photographers.
It's National Poetry Month! RadioACTive starts a special project featuring Utah poets. It's headed by Trish Hopkinson of Rock Canyon Poets and RadioACTive intern Ashley Finley. Tonight's featured poets:
Got a story you'd like to share on the show? Record a voice memo on your smart phone, then email it to radioactive@krcl.org. Keep it under 3 minutes and be sure to include a name and phone number in the message.
RadioACTive is a production of Listeners' Community Radio of Utah. Tonight's team included:
Exec. Producer/Host: Lara Jones
Assoc. Producer/Host: Billy Palmer
Volunteer: Tommy Sutter
###