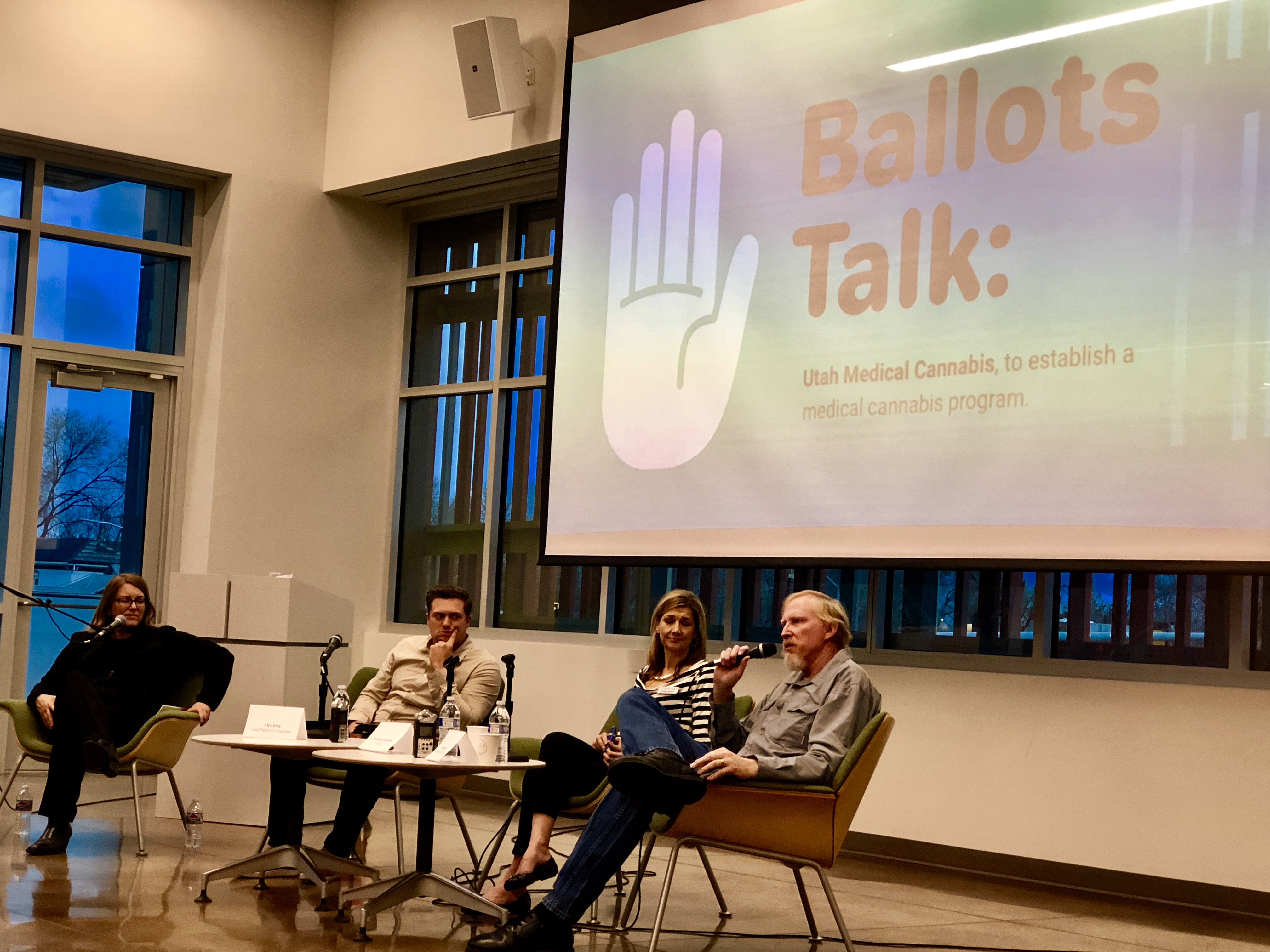 Poet Carly Severino, PowerPoetry.org, Ballots Talk - Medical Cannabis Ballot Initiative
Guests:
Carly Severino, a poet you can see at slams organized by Wasatch Wordsmiths and Sugar Slam. Tonight, Severino shared her poem, "This Is Not a Love Poem." She's also working on publishing the more than 40 poems she's written since moving to Utah a year ago.
Ballots Talk: Medical Cannabis, recorded March 15, 2018, at The City Library-Marmalade Branch. Panelists included:

Christine Stenquist, TRUCE

Monday, May 14: Ballots Talk: Better Boundaries, 7:00-8:00 p.m. at The City Library-Marmalade Branch, 280 W. 500 N., SLC. Take the RadioActive Poll and let us know where you stand on this ballot initiative.
RadioActive is a production of Listeners' Community Radio of Utah. Tonight's team included:
Host/Executive Producer: Lara Jones
Community Co-Host: Ma Black
Associate Producer: Billy Palmer