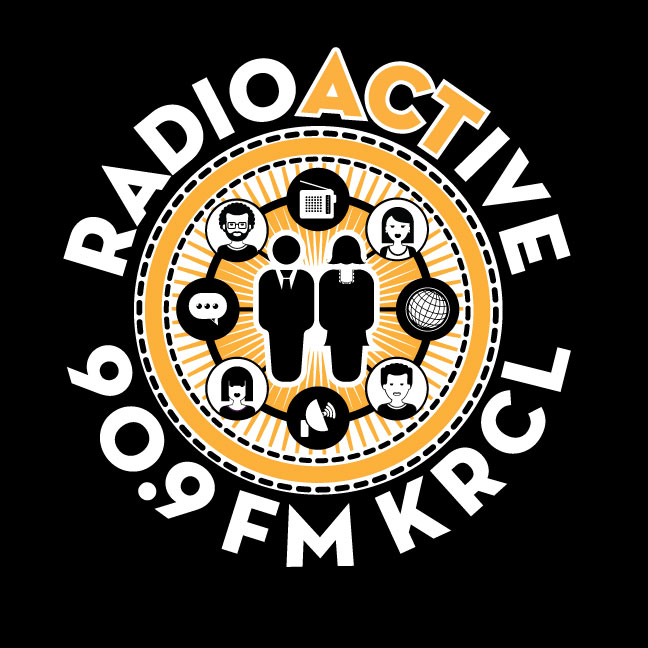 The Bottomline of Disabilities, NextWork, Provo Poetry
Tonight on the show, our featured #OpenMicActivist was poet Chris Atkin, an English teacher at American Fork High School who also advises the school's poetry club and slam team. Thanks to Provo Poetry for introducing us to Chris, the first of 5 poets they've arranged to visit RadioActive this week. Why? It's National Poetry Month!
Provo Poetry and Pioneer Book are pleased to announce the first Poetry Night during the downtown Provo art stroll at Pioneer Book, 450 West Center St., Provo, Friday from 7:00-9:00 p.m. The evening will feature Utah County high school slam poets, an open mic, and Provo Poetry's POEMBALL machine. Put in a quarter and receive a capsule with a short poem inside written by a local poet.
Featured on tonight's panel discussion:
The 4th annual Bottomline of Disabilities, Replacing the Autism Puzzle with a Blueprint of Social Innovation, with Kristy Chambers of Columbus Community Center. The event takes place Monday, April 10, at CCC, which is offering a 20% discount on the registration fee for KRCL listeners. CLICK HERE to register. Promo Code: COLUMBUS
Plus, the center's NextWork Innovation Hub, a new live/work space that will provide services tailored to the needs of those with autism, with a focus on employment in high-tech industries. CCC's Safia Keller and Amy Wadsworth, who both have adult children on the autisim spectru, tell us about the STEM classes and other aspects of NextWork, which should break ground this year on three acres adjacent to the Meadowbrook TRAX station, 3900 S. West Temple. The project will include 156 apartment units and commercial and retail space.