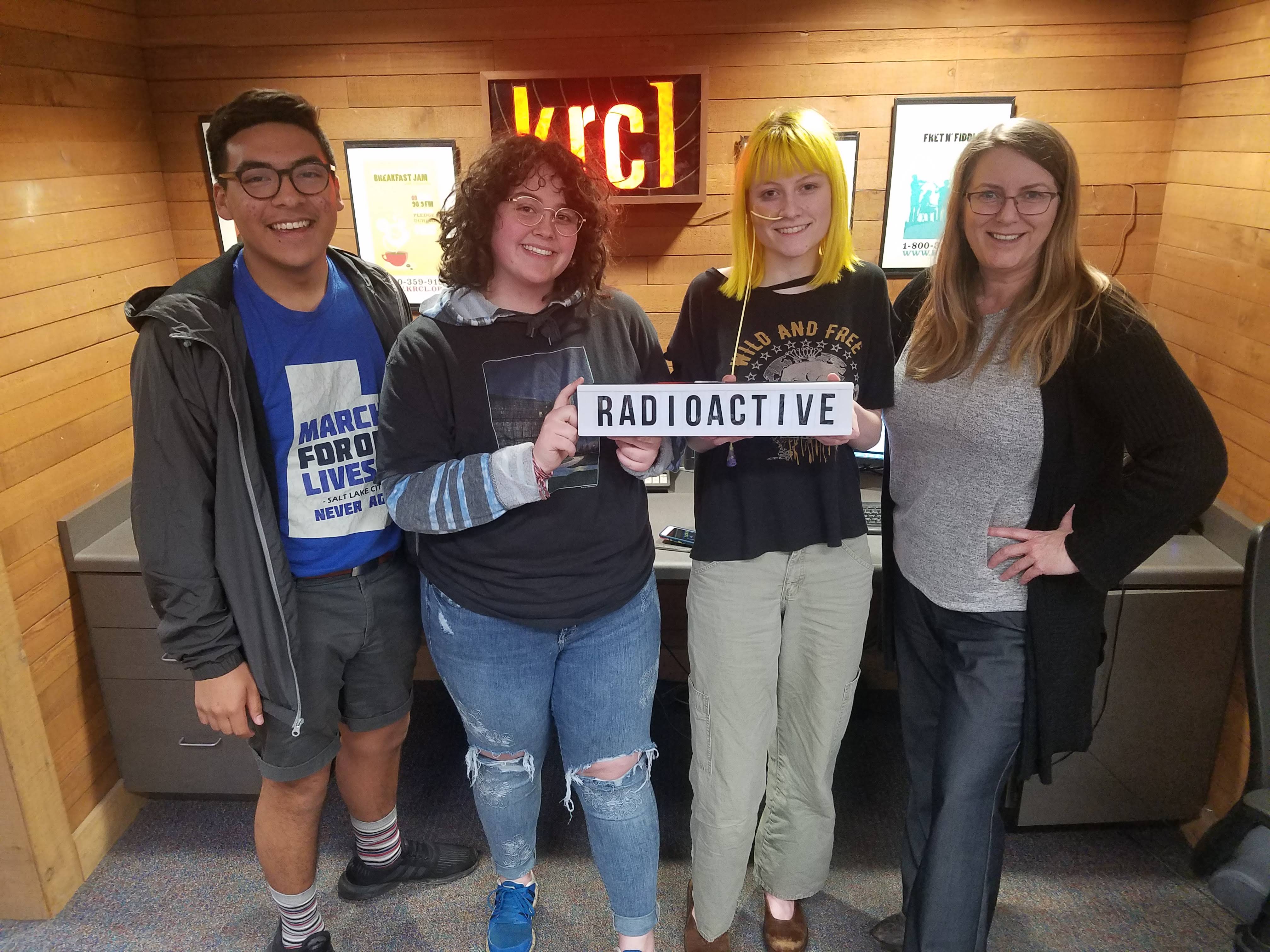 20 years after Columbine with MFOL Utah, the real national emergency with Utah Poor People's Campaign, and the uranium legacy in White Mesa with Yolanda Badback
Tonight's lineup:
Yolanda Badback, a member of the Ute Mountain Ute Tribe from White Mesa, Utah. She lives four miles from a uranium mine, the operation of which dates back to the late-1800s.
May 18: White Mesa Ute Community Protest & Spiritual Walk. Rally starts at 11 a.m. at the White Mesa Ute Recreation Center, 1400 US-191, Blanding, followed by the spiritual and protest walk to Energy Fuels White Mesa Uranium Mill. Wear comfortable shoes, and bring plenty of water. Directions: The White Mesa Ute Community is between Bluff and Blanding. The community center is located slightly off of Hwy 191, on the west side of the road, behind the Mobil Gas Station. Look for a large building with "White Mesa Community Center" written on the side. Sponsored by White Mesa Concerned Community. Co-sponsored by Greenaction for Health and Environmental Justice, Uranium Watch, Grand Canyon Trust, PANDOS, SLC Air Protectors, Canyon Country Rising Tide. For more information, call White Mesa Concerned Community (435) 485-0265.
Esther Meroño of the Utah Poor People's Campaign, which will hold a Truth & Poverty Public Hearing on the Real National Emergency Saturday, April 27, 11a-2p, at First Baptist Church, 777 S. 1300 E., SLC. Share your story or listen to others in our community who live in poverty. Sit down for a free lunch to talk about how to organize for change.
The Poor People's Campaign: A National Call for Moral Revival is showing the real national emergency through state-led, nationally-coordinated Truth and Poverty Tours. Through these Tours, they are shining a light on the deep suffering caused by systemic racism, poverty, the war economy, and ecological devastation, which is being felt all over the country. They're challenging the immoral narrative that blames the poor for poverty and ignores the great abundance in our nation.
20 Years After Columbine: RadioACTive talked with students activists from March For Our Lives Utah about their thoughts on safety drills and education under the gun. Guests: Allegra Erznoznik, Ainsley Moench and Nic Baca.
There are multiple ways to get involved with March for Our Lives Utah:
Become an Affiliated Group: Do you have a club, group, or organization that is committed to activism? If so, you can become affiliated with March for Our Lives Utah! We love to be in contact with student-led organizations, so we can plan and coordinate events or share resources! If you are interested in your student-led group becoming involved, click here.
Become an Ambassador: Are you a junior high, high school, or university student who is interested in getting involved with March for Our Lives Utah? If so, you are welcome join other peer activists like yourself in our ambassador outreach program. You will help us coordinate voter registration drives, organize events, write editorials, and so much more! If you would like to get involved, click here.
Transfer: If you were an ambassador last school year, click here to continue working with MFOL Utah this coming year.
Got a story you'd like to share on the show? Record a voice memo on your smart phone, then email it to radioactive@krcl.org. Keep it under 3 minutes and be sure to include a name and phone number in the message.
RadioACTive is a production of Listeners' Community Radio of Utah. Tonight's team included:
Exec. Producer/Host: Lara Jones
Assoc. Producer: Kristen Neilson
###