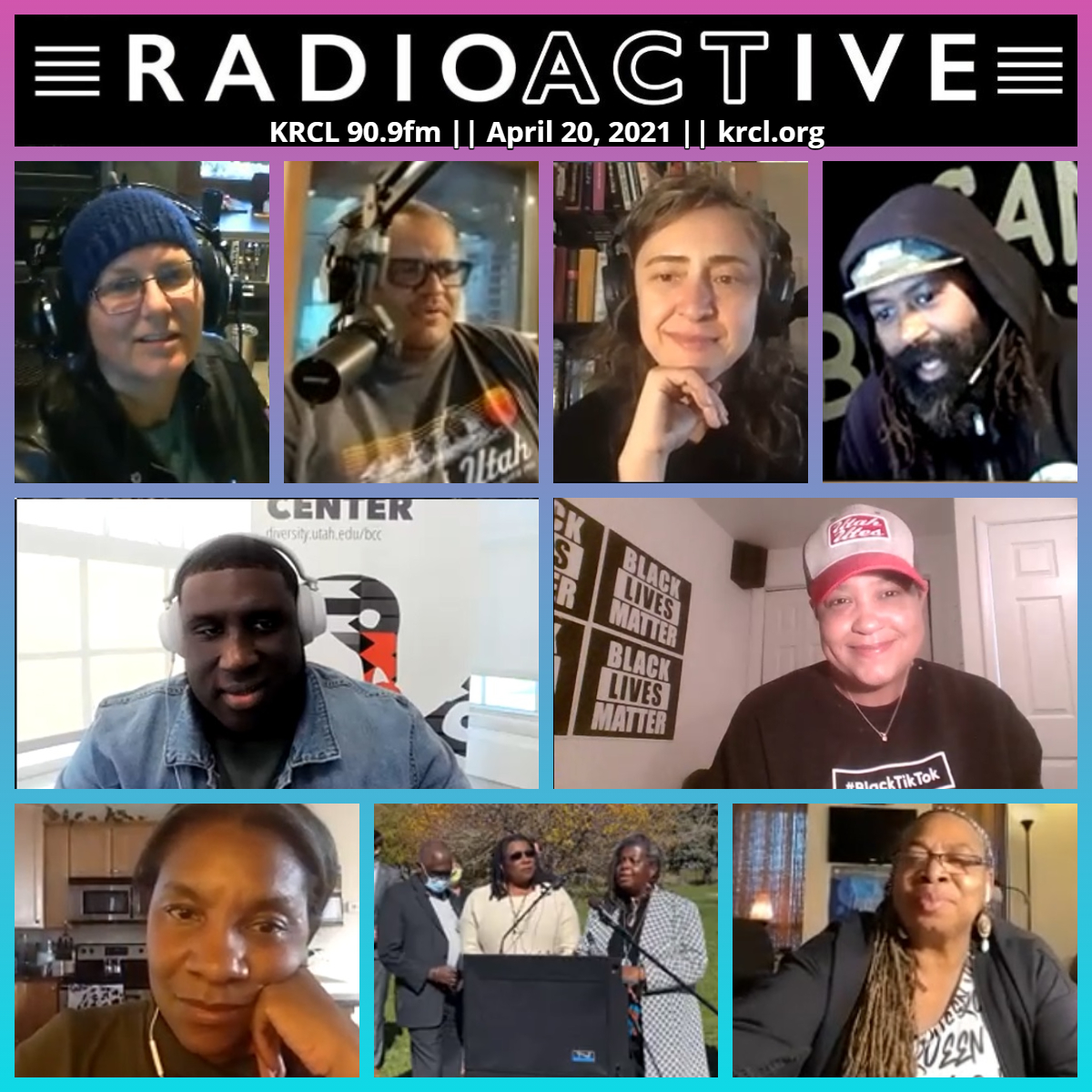 Nearly one year after the murder of George Floyd, RadioACTive's #RoundtableTuesday reflects on the jury's guilty verdict handed down earlier today. Joining the conversation: NAACP-Ogden's Betty Sawyer, Black Cultural Center's Meligha Garfield, Tanner Humanities Center's Erika George and more.
Tonight's lineup with Lara Jones, Billy Palmer and #RoundtableTuesday Community Co-Hosts Tamrika Khvtisiashvili and Risshan Leak:
SLC Racial Equity in Policing Commission, which held a press conference at the International Peace Gardens after the verdict was handed down. RadioACTive shared clips from Commissioners, including:
Rev. France Davis, Pastor Emeritus at Calvary Baptist
Commissioner Carol Schifflet
Commissioner Darlene McDonald
RadioACTive also shared comments from Lex Scott of Black Lives Matter Utah Chapter, which went on to host a joint rally with Utah Against Police Brutality outside the Public Safety Building in downtown SLC.
Other panelists on tonight's show included:
Views, thoughts or opinions shared by guests are their own and do not necessarily reflect those of the board, staff or members of Listeners' Community Radio of Utah, 90.9fm KRCL. Tonight's RadioACTive team included:
Exec. Producer/Host: Lara Jones
Assoc. Producer/Host: Billy Palmer
Community Co-Hosts: Risshan Leak, Tamrika Khvtisiashvili
###