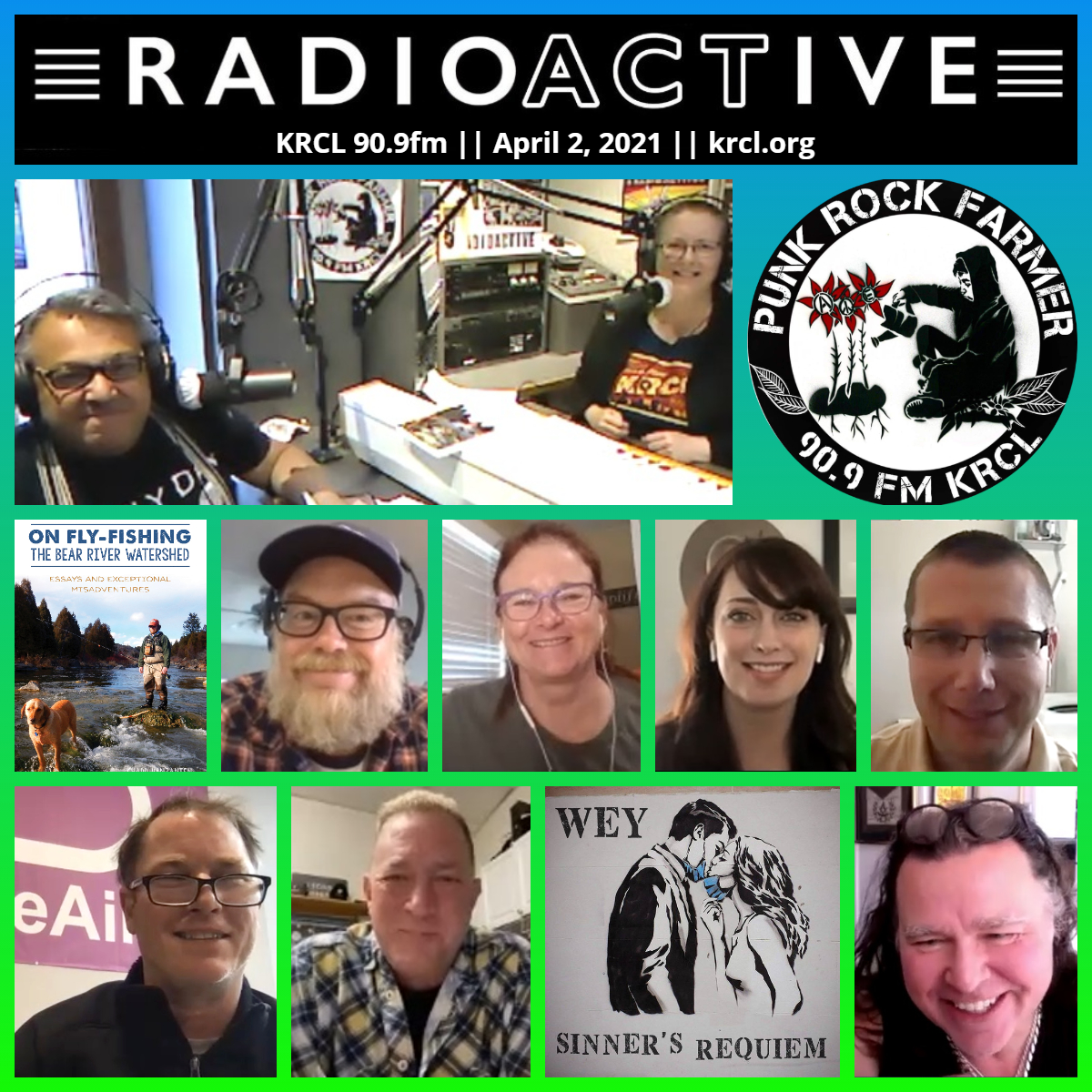 Gone fishing: KRCL's Punk Rock Farmers gets the lowdown on fishing spots, tips for newbies and secrets from veteran casters. Plus, Purple Air, SkyWatcher Leo T and fresh, homegrown music from WEY.
Tonight's lineup:
Three new songs from WEY, a Salt Lake band that describes itself as "punk rock boogie." To pick up the new single, "Sinner's Requiem," click here. WEY is Spock (bass/vox), Anna Kennedy (vox), Mike Sasich (guitars, audio engineer). Brian Kubarycz (guitars) and Trevor Goss (drums). 
Many cultures, one sky with SkyWatcher Leo T: "Orion tips over into the west with Taurus, Mars and all the beautiful clusters and nebulae! A sky chart showing where a Nova hangs in the sky near Cassiopeia. A baby Star! And of course, the Goddess- Rabbit in Moon from Susan Seddon Boulet." 
April 22 is Earth Day. In the coming weeks, RadioACTive will bring you news and conversations with folks getting up to good trouble on climate change and other environmental issues. Tonight: Adrian Dybwad, founder of Purple Air, a Utah company that uses laser particle counters to provide an accurate and low-cost way to measure smoke, dust and other particulate air pollution. ***Full disclosure, KRCL was an early adopter and has a monitor here at the station that you can see online at purpleair.com.***
Gone fishin' on tonight's #UrbanFarmReport with Aldine, KRCL's Punk Rock Farmer. A passionate group of newbies and veteran casters shared their views on fishing the Wasatch, including: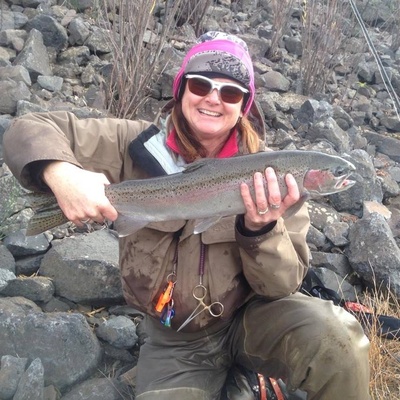 Photo: Wasatch Community Gardens' Marybeth "MB" Janerich with a steelhead trout (2016). 
Views, thoughts or opinions shared by guests are their own and do not necessarily reflect those of the board, staff or members of Listeners' Community Radio of Utah, 90.9fm KRCL. Tonight's RadioACTive team included:
Community Co-Host: Aldine, KRCL's Punk Rock Farmer
Executive Producer, Host:  Lara Jones
Assoc. Producer: Billy Palmer
###