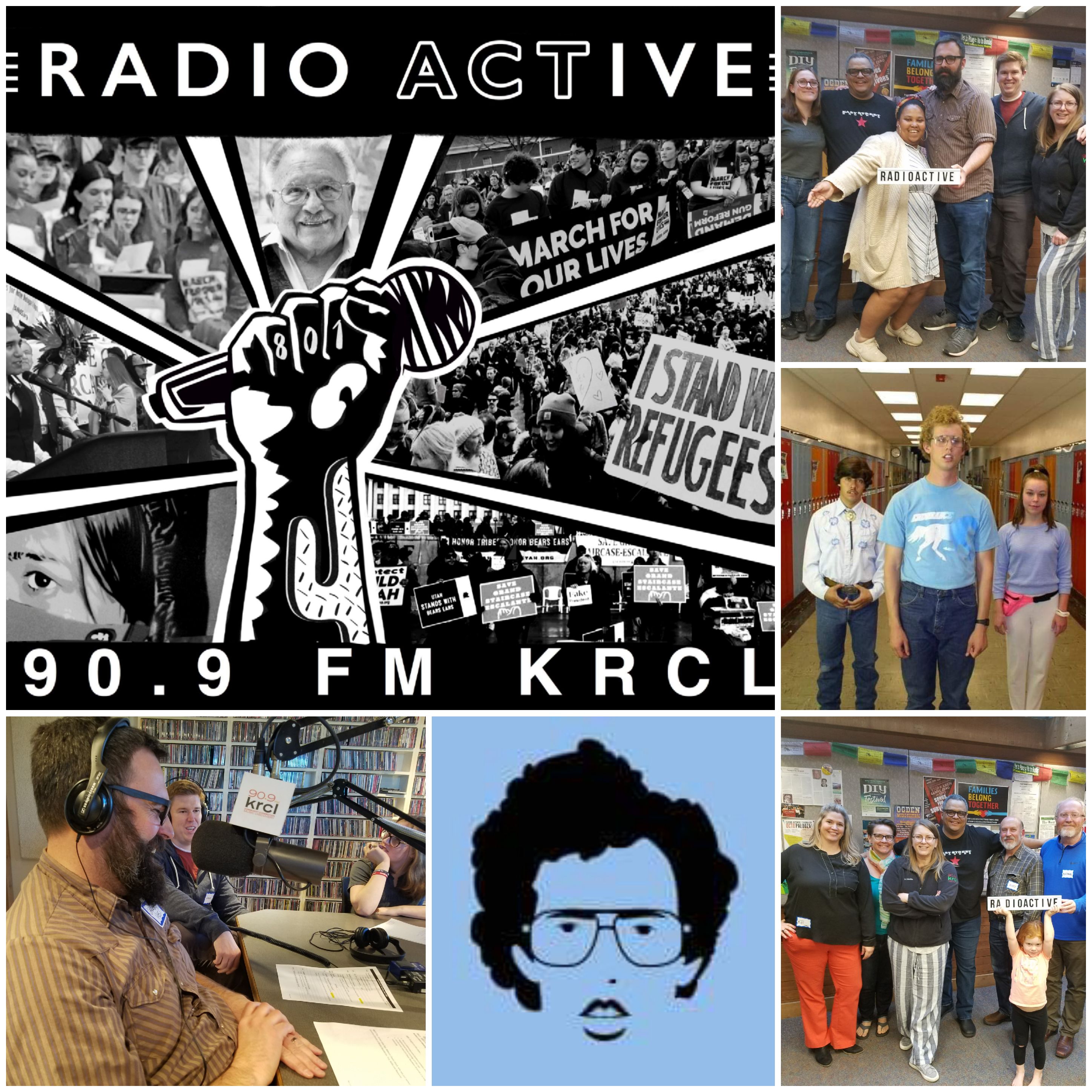 Neighborhood House Turns 125, Napoleon Dynamite Turns 15, The Legend of William Grandstaff, Gerhke talks Mueller Report, Bella on the Presidential Beat
Tonight's Lineup:
Talking about the Mueller Report with Robert Gerhke, columnist for The Salt Lake Tribune
KRCL intern Isabella Sabala reported back on her interview with presidential candidate Elizabeth Warren, who made a campaign stop in Utah earlier this week.
Nathaniel Eschler and Gerald Elias from Salty Cricket Composers Collective talk about their upcoming event, William Grandstaff: A Speculative Biography, featuring visiting guest artist James Martin (baritone), Hillary Fuller (string bass), and Jed Moss (piano) performing "The Legend of William Grandstaff" by Gerald Elias May 2 at the Urban Arts Gallery.
Tonight's featured poet was Wynter. See and hear her April 22 at SLC Slam Finals, 8:00-11:00 p.m. at Athena Coffee & Bistro, 111 W. 9000 S., Sandy. The top Slam Poets in Salt Lake City, including Parent, will compete for a chance to be on the 2019 Salt City Slam Team. See and hear the best of the best-spoken word artists in Utah. The top 5 from the competition will represent SLC as they compete internationally in regional tournaments and tour America.
Rox talked about the Utah Abortion Fund, Fondo de Aborto Utah, which is part of the reproductive justice movement in Utah. They're raising to help women access abortion in Utah, where the only providers reside in SLC.
Napoleon Dynamite Turns 15, with Jared Hess, Director and Co-writer of Napoleon Dynamite, was in the studio with the film's producer and editor, Jeremy Coon. Napoleon Dynamite 15th Anniversary with Cast & Crew will be held May 3 at East High School. The event will benefit the Utah Film Center.
Neighborhood House Turns 125, with Jennifer Nutall, Executive Director of Neighborhood House, and Kabi Catalano, development director.
Got a story you'd like to share on the show? Record a voice memo on your smart phone, then email it to radioactive@krcl.org. Keep it under 3 minutes and be sure to include a name and phone number in the message.
RadioACTive is a production of Listeners' Community Radio of Utah. Tonight's team included:
Exec. Producer/Host: Lara Jones
Assoc. Producer/Host: Billy Palmer
Volunteer: Kristen Neilson
Intern: Ashley Finley
###