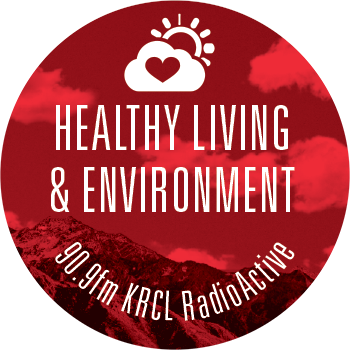 Earth Day and sustainability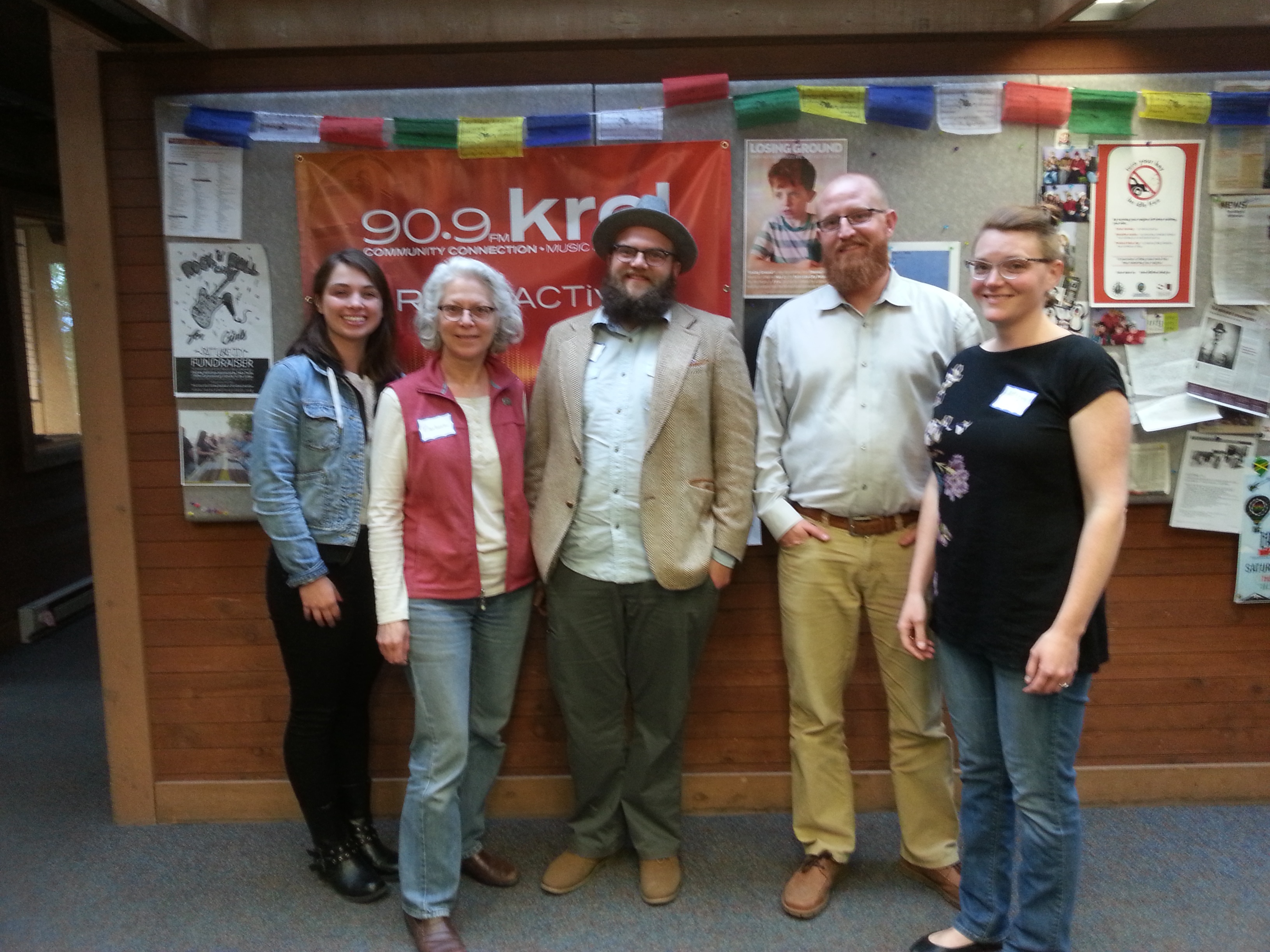 L-R: Emily Means; Barb Pioli, Wasatch Cooperative Market; Sean Porter, SLCC; Sean Crossland; Amy Royer, SLCC Fashion Institute
RadioActive for Monday, April 18, 2016:
Tonight's show was hosted by Emily Means and Sean Crossland of The Radical Middle. On the show:
The RadioActive Report, featuring audio from the Voices of Our Air project
Co-ops and environmental activism, with Barb Pioli of Wasatch Cooperative Market and Sean Porter from SLCC
Fashion and sustainability, with Matt Monson and Amy Royer of the SLCC Fashion Institute
The Voices of Our Air event takes place at Publik Coffee Roasters on Sunday, April 24 from 5-6:30 p.m.
If you have an idea -- guest, topic, something new -- for RadioActive, send an email to radioactive@krcl.org.