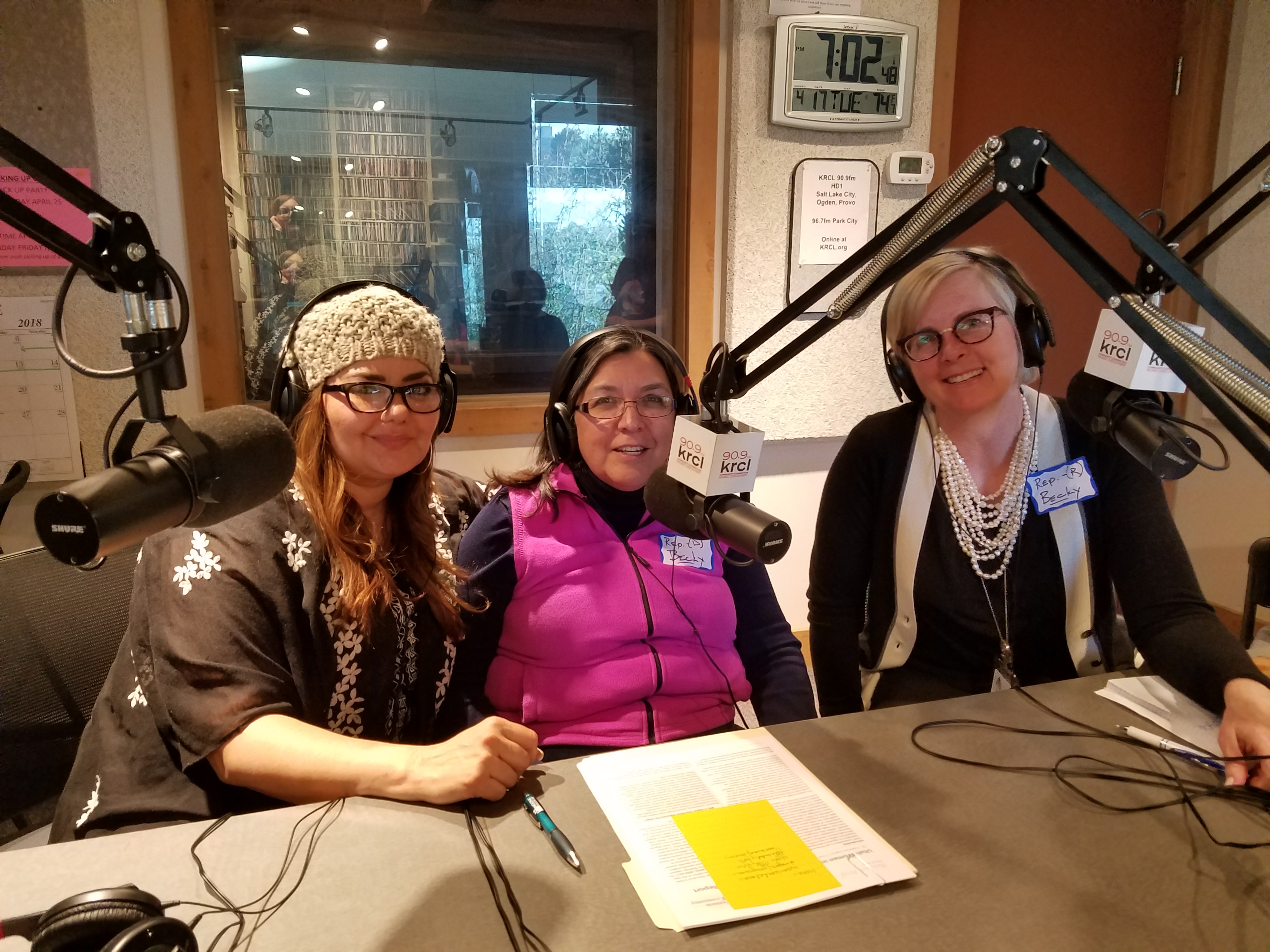 Time to Give a Damn, GRIP, Rock Canyon Poet Meg Bee, Retiring Representatives Edwards and Chavez-Houck
Tonight's show included:
A clip from Time to Give a Damn, RadioActive's latest #OpenMic Session, featuring Shell Danis, who volunteers her time with Rock 'n Roll Camp for Girls SLC. Rock Camp empowers girls, transgender, and gender non-conforming youth from all backgrounds through music education, collaboration, and performance.

Art Access Gallery's Elise Butterfield and artist Cara Jean Means talk about the new exhibit STIGMA | GRIP // COLLECTIVE, which opens Friday night during Salt Lake Gallery Stroll. In GRIP, her new portrait series, Means depicts 10 people and the effects of living with mental illness.
RadioActive is a production of Listeners' Community Radio of Utah. Tonight's team included:
Host/Executive Producer: Lara Jones
Community Co-Host: Ma Black
Associate Producer: Billy Palmer
Volunteer: Jim Boswell