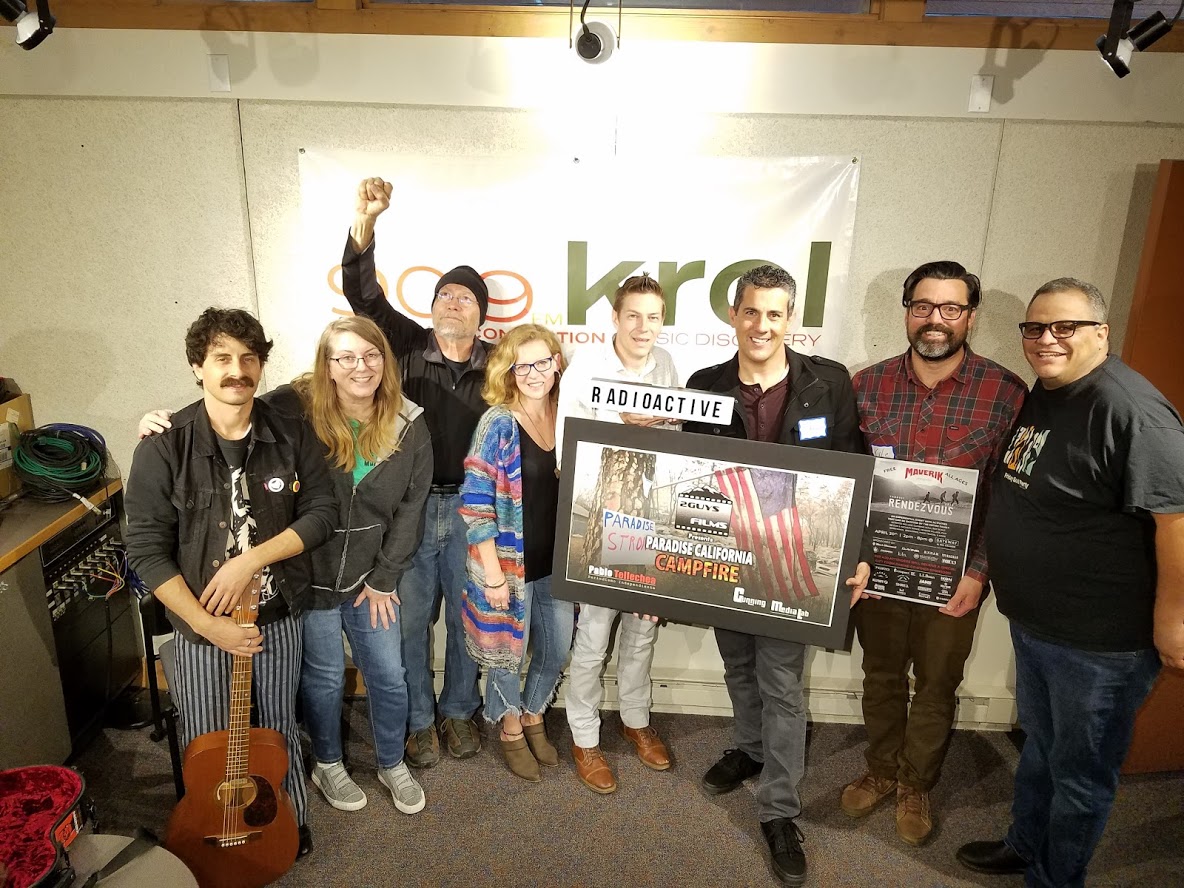 Live music from Balto, Rendezvous launch, Future Memory-Mapping the Anthropocene, CAMPFIRE filmmakers Kurt Cunning and Pablo Tellechea
Tonight's lineup:
Live music from Dan Sheron of Balto, which was in town to play the State Room tonight. Check out their downloads here.
Prof. Amos Guiora, author of The Crime of Complicity, on the re-election of Prime Minister Benjamin Netanyahu and how it changes Israel's political landscape.
Kyle Kennedy on the debut of Rendezvous Utah, an experiential event spotlighting the activities that can be enjoyed by the whole family in the great outdoors. The event is an outgrowth of and marks the change to monthly publication of Vamoose, a Utah adventure and recreation magazine.
April 20: Spring Rendezvous, 2:00-8:00 p.m. at The Gateway. Free and open to the public. Check out top outdoor brands from the camping, climbing, bike and outdoor industry. Local retailers, nonprofits and outfitters will be offering engaging activities to keep participants involved. Plus, food trucks, live music, and more.
FUTURE MEMORY: MAPPING THE ANTHROPOCENE, a one-day conference at Utah State addressing our ecological future in light of the human age on Earth. Guests:
Heidi Hart, Anthropocene Working Group at Utah State University.
Journalist Pablo Tellechea, Lo Que Mas Importa, 1490 AM, and Filmmaker Kurt Cunning, who traveled to Paradise, CA, three weeks after a fire destroyed 97% of the community. The result: CAMPFIRE, a documentary in Spanish and English about the aftermath.
Got a story you'd like to share on the show? Record a voice memo on your smart phone, then email it to radioactive@krcl.org. Keep it under 3 minutes and be sure to include a name and phone number in the message.
RadioACTive is a production of Listeners' Community Radio of Utah. Tonight's team included:
Exec. Producer/Host: Lara Jones
Assoc. Producer: Billy Palmer
Community Co-Host: Dr. David Derezotes
Volunteer: Tommy Sutter
###