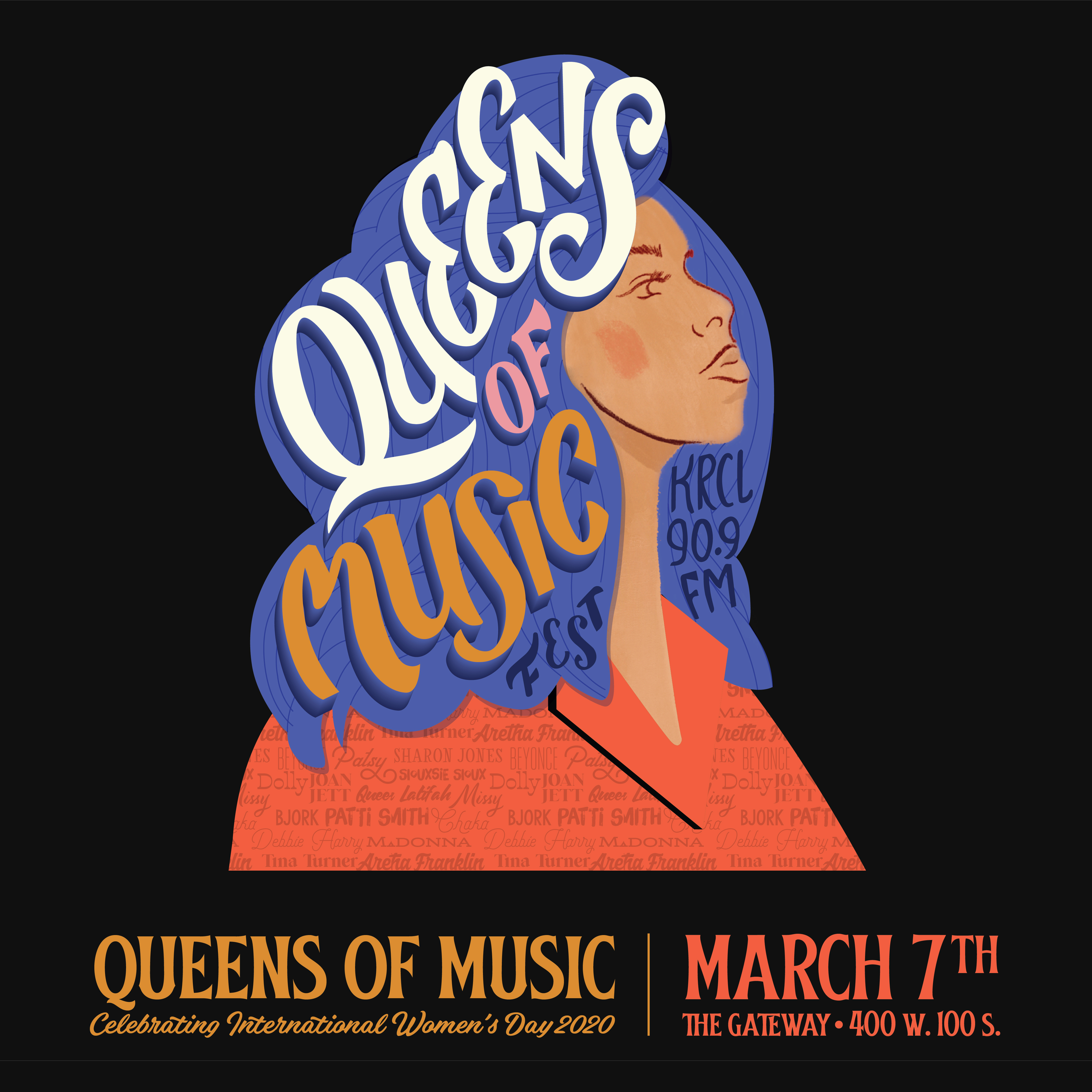 KRCL is proud to partner with The Gateway, The Blocks, Kiln and Bumble for a special event on Saturday, March 7 celebrating International Women's Day 2020. The Queens of Music Fest is a family-friendly interactive art project / music festival / women-owned business showcase / film screening / beer garden & cocktail party!
Queens of Music Fest
Saturday, March 7
At The Gateway
2-7 PM – Live Music, Live Mural Painting, Games, Vendor Village, KRCL Remote Broadcast of Afternoon Delight
7 PM – Doors to open to Kiln for a panel discussion and movie screening
7:30-8 PM- Panel discussion hosted by Bumble at Kiln Co-Working
8 PM – Screening of the documentary RGB sponsored by Bumble
It's 2020, the 100th anniversary of the 19th amendment, a perfect reminder that women rock – let's celebrate that!