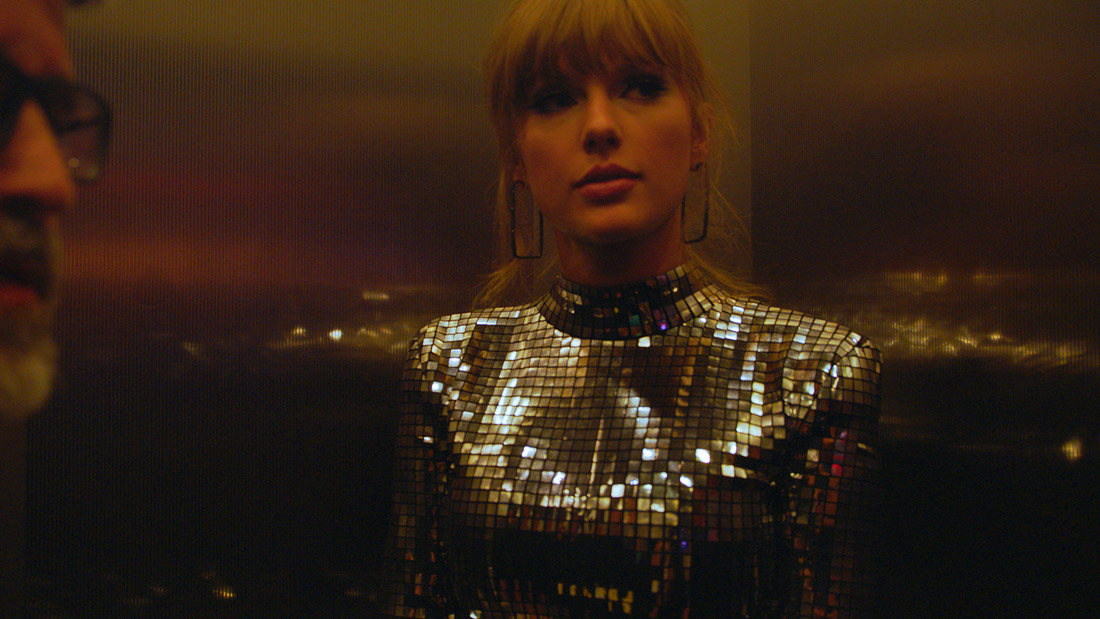 Cody D of Sneaking Into Movies:
Today marks my first day of the 2020 Sundance Film Festival, and my first film out of the gate is, Miss Americana.
Directed by Lana Wilson (After Tillerman, 20 Feet From Stardom) Miss Americana is the behind the scenes life and times of Taylor Swift. Being a fan of Taylor is not necessary to enjoy this documentary. In fact, I dare say it may be better if you're not. Part coming of age film, part behind the scenes and writing of songs for her new record. Part finding her voice and and discovering there's more to bring a female artist than being nice, saying the right thing, and not causing trouble. A strong example for women empowerment and standing up for what you believe in.
The maturation process also included her throwing her support into the political arena. So much so, that her support of a democratic challenger in Tennessee caused a huge turnout of new, young voters.
I would've liked to have seen more scenes of Taylor and producers in the studio during the writing process, it's always cool to watch people be creative. But there's just enough to give you a glimpse into the process. The lack of live performances was by design, but again, just enough to experience one of her shows.
MORE INFORMATION AND SCREENINGS TIME CLICK HERE
Miss Americana starts streaming on Netflix January 31, 2020.