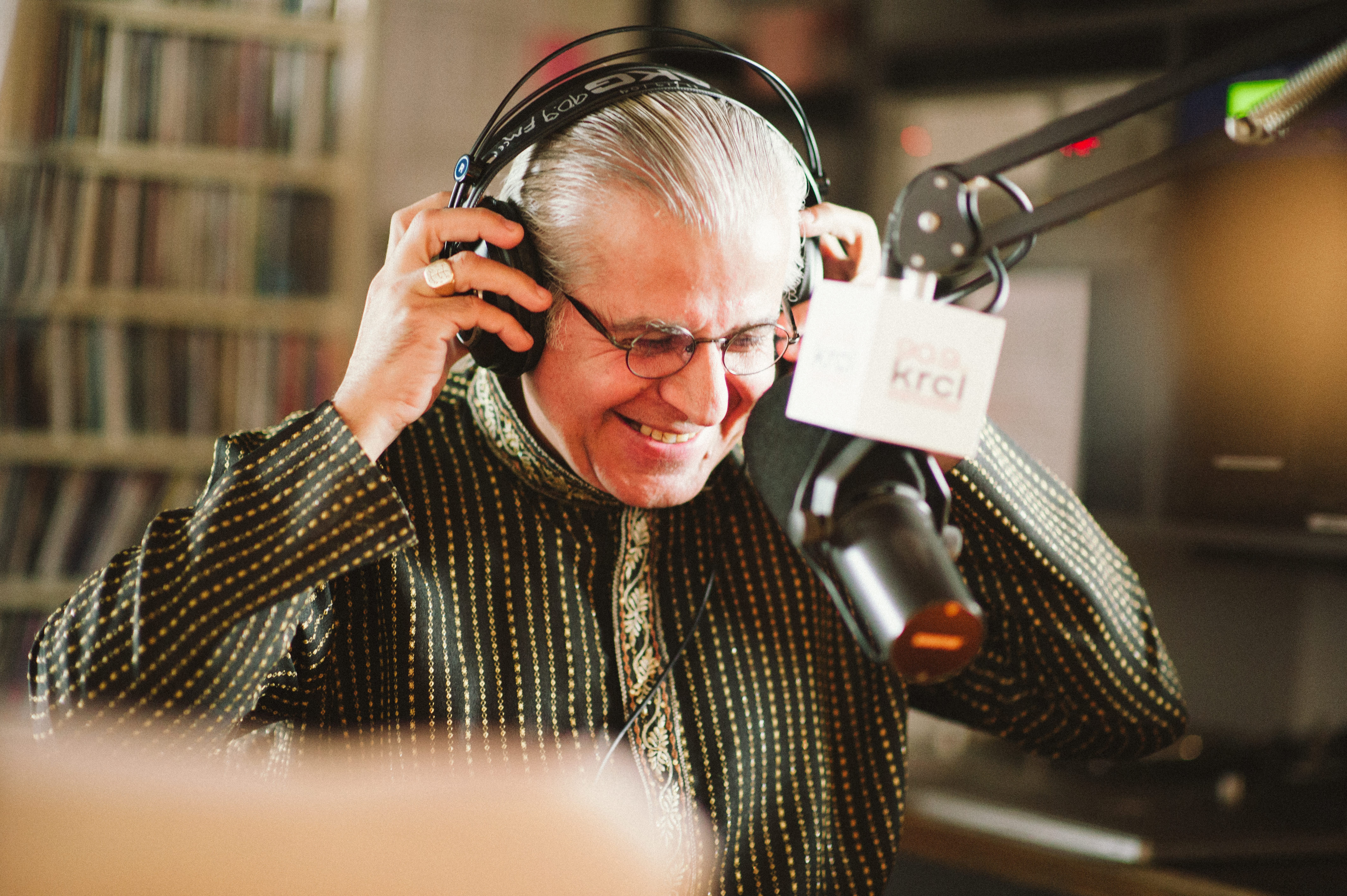 KRCL has more than 35 DJs and program hosts. Get to know them a little better with the "Meet Your DJ" series. We sat down with Sohrab Mafi host of Ethnosphere Radio heard Sunday evenings from 7 to 10pm on KRCL.
What can people expect when they tune into Ethnosphere Radio?
Difference, Quality, Serenity, Spirituality and Positivity

How long have you been a DJ for KRCL? Do you remember how your first show went?
27 Years! The First Show was "Dream Time Return" on Saturday Mornings.

What other shows have you hosted for KRCL?
1. DreamTime Return
2. Prelude To Peace
3. Nexus
4. Ethnosphere Radio
If your music collection fell into a black hole, what three albums would you immediately replace?
The Mahabharata - Original Soundtracks
The God Perfume - Al Gromer Khan
Cicada - Deuter

If a time machine were invented and you had access to one, what concert in the past would you go to?
Stephen Micus performance in Tehran - Iran
Do you remember the first concert you ever went to?
The word concert may not fully and at all times relate to the new age genre. One can be in the presence of a "Soulful Musician" one on one or in a small gathering and yet walk away with lasting impressions such as attending a pow wow.
As a teenager in India, [1975-1979] - I recall many small intimate settings in many villages; where "the sounds and the intent behind the music" was much felt - shaping my character and current lifestyle!

Anything else you want KRCL listeners to know?
While filling out the KRCL application forms eons ago, [27 yrs]- before there was such a term as World Music, in an attempt to expose the listeners to sounds of different cultures; and to do my part in uniting the world by softening the public ears to the seeming strange vocals/music; I recall, coining the term, "Music that is non-threatening to the ear", to best explain the programs I was about to produce for this local Community Radio Station in Utah.
Now 27 years into doing the multiple programs; its manifest, the healing vibrations of this genre and the programs. Music that is both for the spiritual tourist as well as the faithful, loyal, devoted mystic.