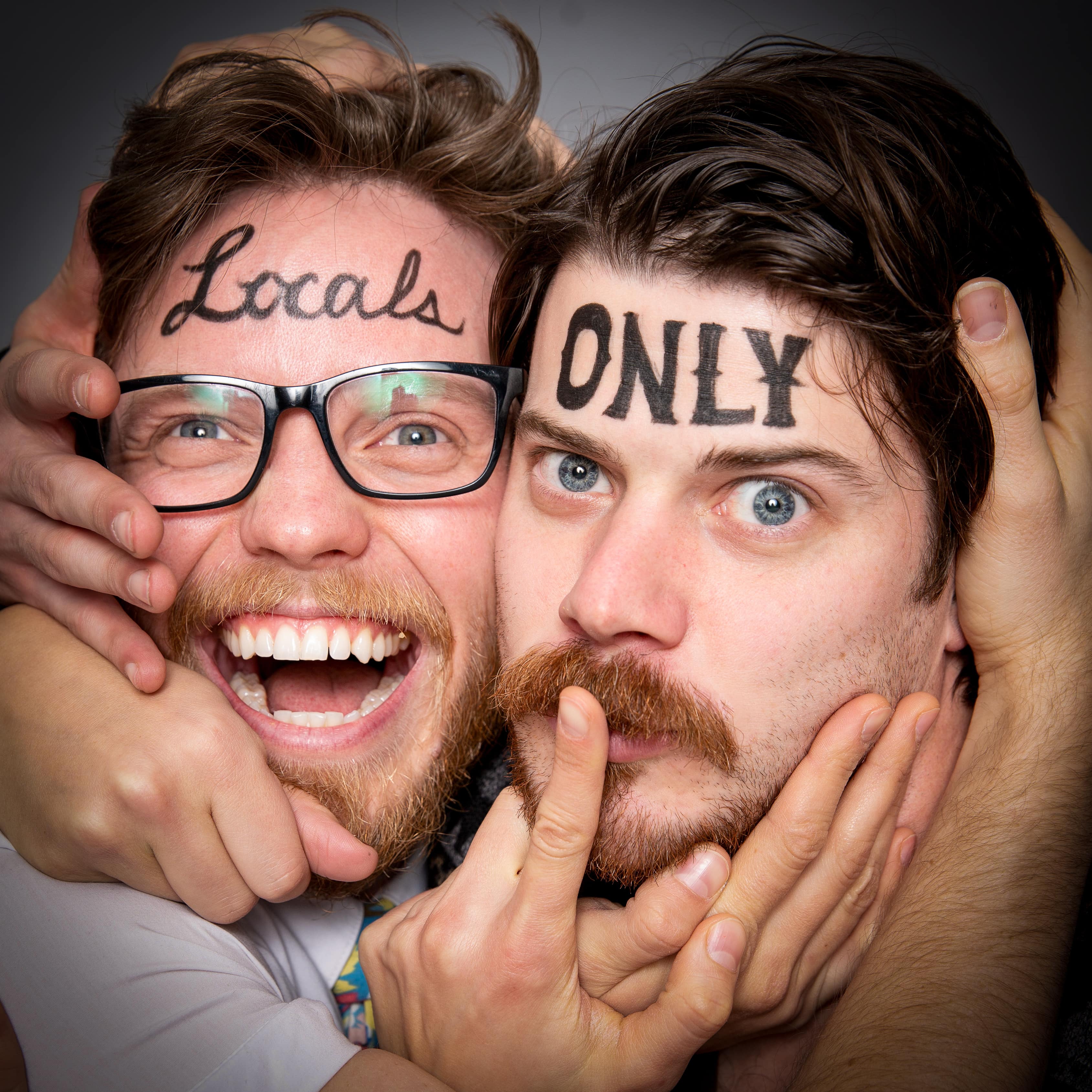 After Feb 8, KRCL's Locals Only show is going on hiatus. Thank you Colin and Ransom for the great shows! Here's a note from the hosts:
So long and thanks for all the jams!
Ebay first talked to Ransom about hosting a Local Music program on KRCL around March of 2018. The question was "who do you know who'd like to host a local music show?" and Ransom's answer was "ME!" At the time, Ransom was singing in a really busy (and pretty lucrative, to be real) cover band that gigged basically every night of every weekend. Hosting a Saturday night show would mean quitting the band, so it took a little while to decide whether he could really commit to it. Ransom thought, pondered, agonized, and then talked to Colin — his good friend and local music aficionado. Colin said he'd been wanting to host a local music showfor a long time; and not only should Ransom do it, but Colin wanted in. That July, we hosted our first episode of Locals Only and it's been a wild blast ever since!
Between Colin's deep knowledge of Utah's music scene and Ransom's, you know, enthusiasm, we feel like we built something important. And by "we" we mean all of us — KRCL, our listeners, the bands we play— this community. We've had the pleasure of hosting some of our favorite musicians for live in-studio performances and interviews — Strange Familia, Brother., Oscar & Julia, S2_Cool, and Natural History to name a few (maybe that's all of them — we meant to do more of that). Most satisfying, though, has been hearing from listeners who found a new favorite band. That's what this was always about, connecting local musicians with listeners who love their art.
Like all great things, this one comes to an end. There are cool parts of getting older — you can rent a car for cheaper and don't need anyone's permission to skip church and binge HBO every Sunday, for example; but one of the few downsides of aging is increased responsibility. Over the last 6 months, our day jobs have required more and more time and attention, and one or both of us are often out of town come showtime. KRCL's got an amazing DJ community who help sub for us, but it's been harder and harder to make it work.
February 8 is our last Locals Only, but it's definitely not the last of Utah music on KRCL. KRCL is community radio, and local musicians are a huge part of that community. You're still going to hear amazing Utah bands on KRCL every single day, that's a promise. Please feel free to keep sending us tunes we should check out (we're on social media and stuff), subscribe to our Spotify playlists (almost exclusively local music), and just generally keep in touch!
All our love and gratitude
Colin & Ransom
Catch the their last show this Sat, Feb 8 at 10:30pm
Next Sat, Feb 15, The Late Night Lowdown with Connor moves up to 10:30pm