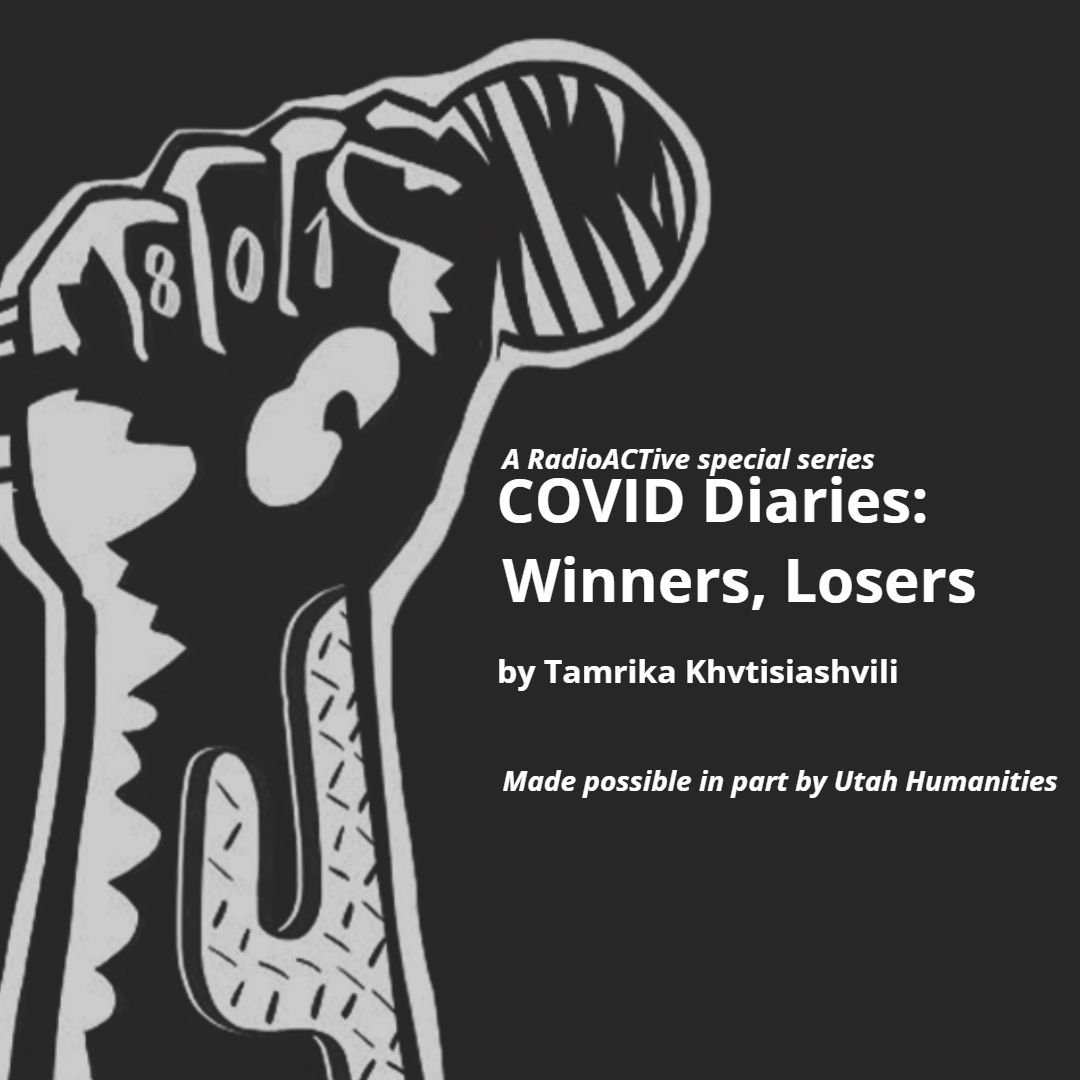 From stage and print to artists, teachers and small businesses, voices of economic winners and losers
COVID Diaries #4: Voices of Economic Winners and Losers with Community Correspondent Tamrika Khvtisiashvili. After nearly a year of lockdowns and maskwars, Tamrika checked in with bar owners, shopkeepers, teachers, artists, realtors and therapists to see how the year turned out. Their responses ran the gamut from pleasantly surprised to depressed, concern for vulnerable populations as mental health demand skyrockets to disbelief at the runaway housing market.
Made possible in part by a grant from Utah Humanities, RadioACTive's COVID Diaries is a special 10-part series exploring the effects of COVID and quarantine on different communities within Utah. Executive Producer: Lara Jones.
###