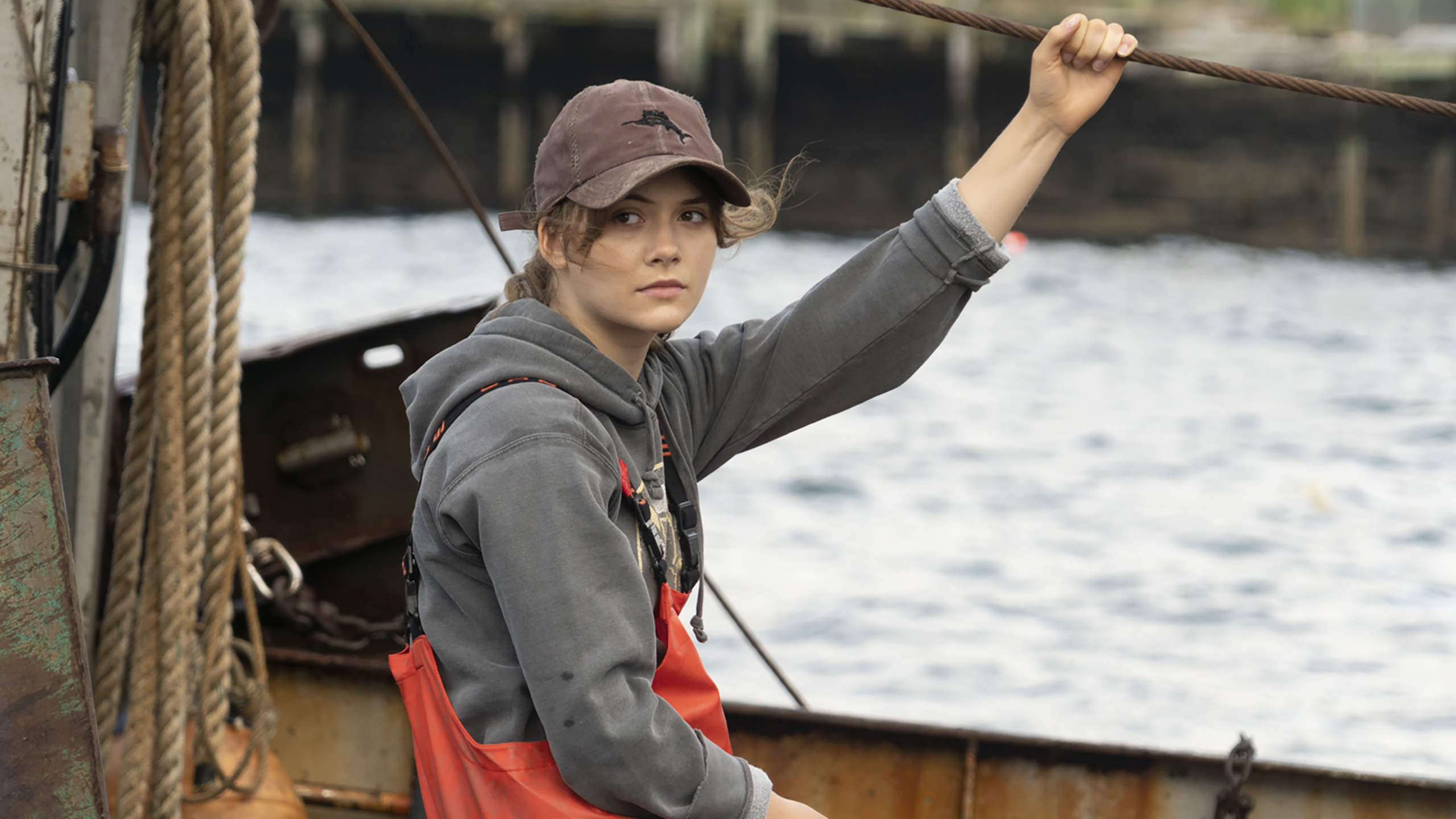 "I think we need to hire more deaf actors — more deaf directors, writers, crew members. Simple as that. Let deaf actors carry a film. There are so many stories to be told. All you have to do is just show them." —Marlee Matlin, actor in CODA
From the opening scenes, CODA seemed to have a storyline we've all seen before: a shy, misunderstood teenager from a financially strapped family making her way through life, forced to walk past the whispers and the snickering of students in the hallways of her small-town high school. She is on her way to choir class where she must face her fears, become more visible and expose her hidden talent if she is to follow her dreams. Meanwhile, maybe she'll get noticed by the boy she has a crush on. At this point of the film, I'm a quarter of the way through my popcorn and thinking, "okay, I know where this is going." But no sooner does that thought cross my mind when the film takes a few turns and leaves any notion of a typical teen-angst movie far behind.
CODA, which stands for a child of deaf adults, spins away from our usual high school romance movie first with a superb performance by Emilia Jones who plays Ruby Rossi, the only hearing person in her family of generational, longshore fisherman. The true focus of the film is the unbreakable bond between Ruby and her family who are just as strong-willed and authentic as Ruby herself. Her mother — played by Oscar Award-winning ("Children of a Lesser God"), Marlee Matlin — as well as her dad (Troy Kotsur) and brother (Daniel Durant) are all portrayed with strong performances.
The director and screenwriter of the film, Sian Heder, found ways to use the natural silence and sign language in the film as an asset — and added surprising techniques that created unforgettable moments. Heder said of the process that "ASL infiltrated the set in the best ways. Everybody became interested and wanted to learn. We were signing when no deaf actors were on set; we were able to talk from boat to boat." She added that she and Jones — who both learned ASL in order to do the film — found themselves signing at times because it was an easier way to communicate.
All and all, CODA is an example of what we are missing when we neglect to tell stories that include our many communities — and shows what's possible when we do. It's a must-see film. A portrayal of a young woman coming into her own power and independence within a family that sticks together through thick and thin. And a refreshing film that hooks you with authenticity in moments between them that will leave you ugly crying one minute and smiling the next. I don't think it's a stretch to say that Oscar nominations are a real possibility.
UPDATE:
Since this article was published CODA became the first film to win the Grand Jury Prize, the Directing Award, and the Audience Award in the U.S. Dramatic category at the Sundance Film Festival Awards ceremony. CODA also picked up a Special Jury Prize for Best Ensemble. The film sold for a record $25 million to Apple Studios. Also, a record-breaker for a Sundance film.
###