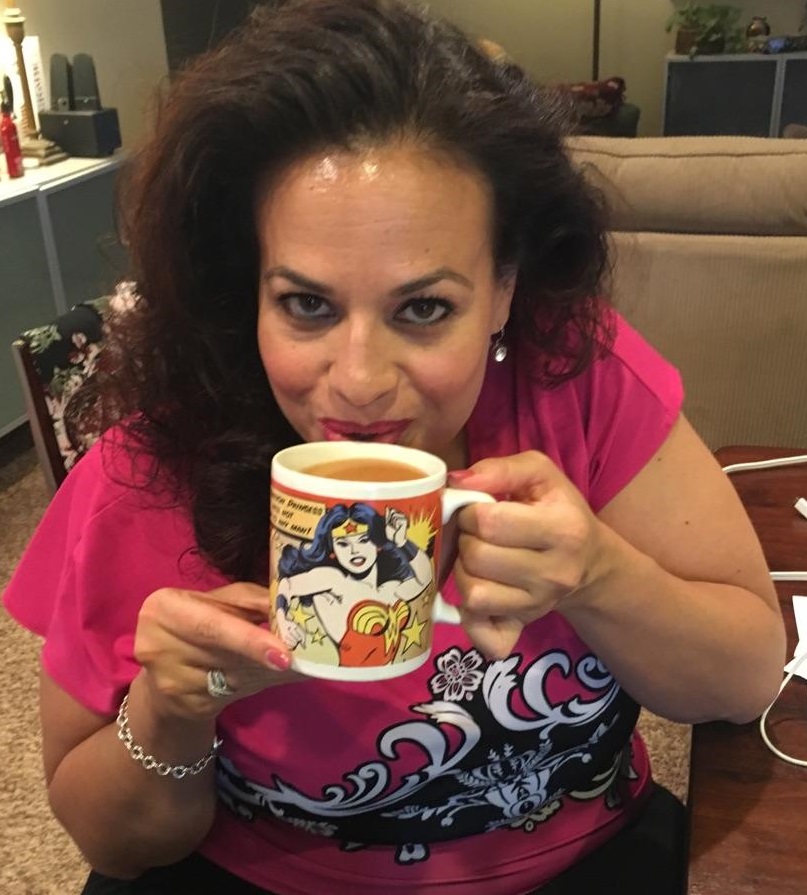 Exploring gender stereotypes, popular culture and the most recent incarnation of the female superhero
Photo: Celina Milner draws caffeinated power from the Wonder Woman mug she's had for 20 years.
In this installment of KRCL's BlindSpot, RadioActive host Lara Jones ponders Wonder Woman, popular culture and stereotypes that affect the lives of women and girls. Click here to listen to the June 5, 2017, edition of RadioActive in which this piece aired, followed by a panel discussion on the topic with Erin Jemison of YWCA Utah, Dr. Kim Zarkin of Westminster College, and mother and daughter Celina Milner and Cecilia Mendez-Castillo.