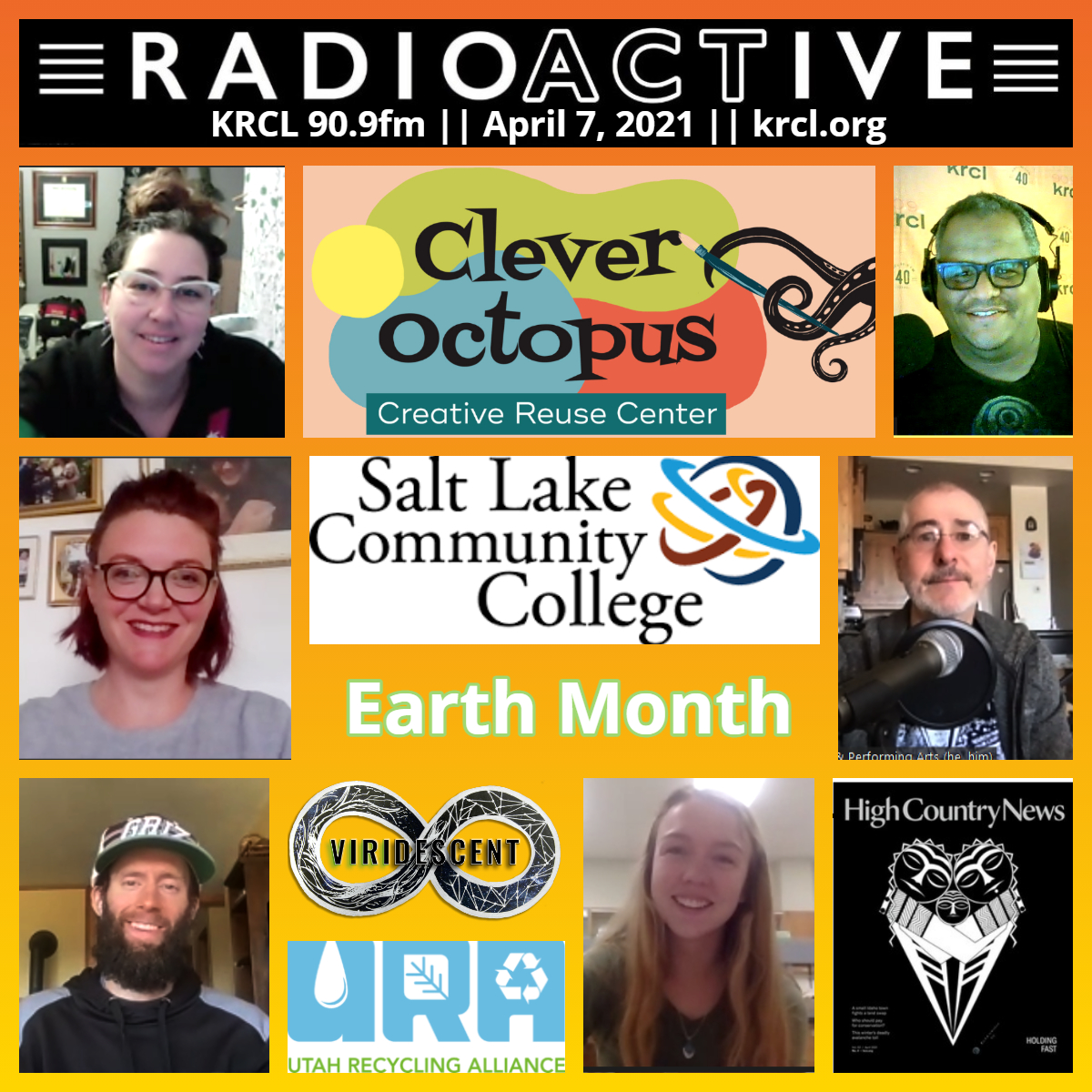 Celebrating Earth Month with upcyclers, including Clever Octopus, SLCC Sustainable Fashion, Viridescent and the Utah Recycling Alliance. Plus, Of hawks and Hope.
Tonight's Lineup:
Rallies and Resources:
Mon-Sat., April 12-17 U Earth Week, various throughout the week. "Celebrate initiatives to integrate social equity, economic prosperity, and ecological integrity by participating in the University of Utah's Earth Week activities. Hosted by the ASUU Sustainability Board and Sustainability Office, with support from other organizations."
Thursday, April 15: Tree Utah Planting at International Peace Gardens, 4:00-7:00 p.m. at 1000 S. 900 W., SLC. Event by Glendale Community Council: "Please join the Glendale Community Council for a tree planting event with Tree Utah. We'll be planting trees at the International Peace Gardens to replace trees lost in last year's big windstorm. If you have questions, please contact Turner Bitton at chair@glendaleutah.org."
Earth Month
A conversation about events, fun challenges, and initiatives featuring guests creating radical sustainability, recycling, and design. Our guest's included:
Resources to join in on the fun for Earth Month:
Views, thoughts or opinions shared by guests are their own and do not necessarily reflect those of the board, staff or members of Listeners' Community Radio of Utah, 90.9fm KRCL. Tonight's RadioACTive team included:
Assoc. Producer/Host: Billy Palmer

Community Co-Host: Nick Burns

Production Volunteer: Natalie Benoy

Executive Producer: Lara Jones
###