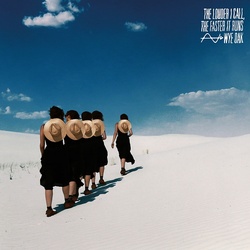 KRCL Presents...Wye Oak
July 11th, 2018 at 8 p.m.
Metro Music Hall
"The Louder I Call, The Faster It Runs"-the fifth album by Wye Oak-begins with an explosion. For a few seconds, piano, drums, and a playful keyboard loop gather momentum; then, all at once, they burst, enormous bass flooding the elastic beat. "Suffering, I remember suffering," sings Jenn Wasner, her voice stretched coolly across the tizzy. "Feeling heat and then the lack of it/But not so much what the difference is." The moment declares the second coming of Wye Oak, a band that spent more than a decade preparing to write this record-its most gripping and powerful set of songs to date, built with melodies, movement, and emotions that transcend even the best of their catalogue.
Louder is the third record that Wasner and Andy Stack, who launched Wye Oak in Baltimore, have made while living in separate cities-she in Durham, North Carolina, he in Marfa, Texas. They flew to one another for a week or so at a time, hunkering in home studios to sort through and combine their separate song sketches.
Tickets and information at www.metromusichall.com
CATEGORY: KRCL Presents