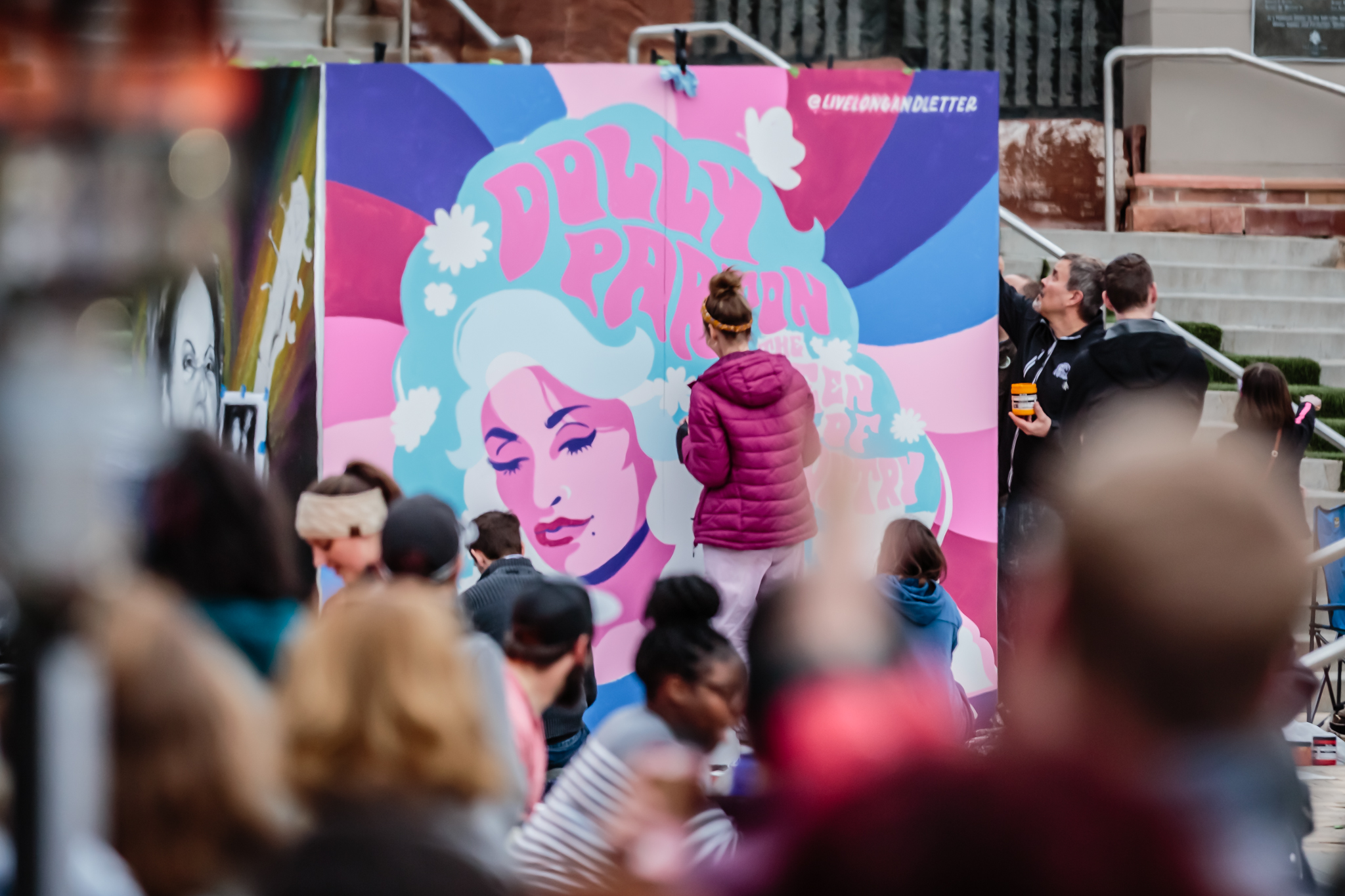 Thank you to everyone who painted, performed and cheered on the Queens of Music Fest. If you missed the creation of these new works, they will be on display at The Gateway by the main fountain thru March with thanks to The Blocks.
The Eight Muralists are:
Makenzie Alexander: Diana Ross – Queen of Motown
Caitylyn Renshaw: Lizzo ‐ Queen of Pop/Hip Hop
Caroline Kane: Amy Winehouse ‐ Queen of Retro Soul
Alli VanKlee: Poly Styrene of X-Ray Speck ‐ Queen of Punk
Emma Goldgar: Joan Jett ‐ Queen of Rock and Roll
Lindsay Huss: Billie Holiday – Queen of Jazz
Tiffany Dewitt: Dolly Parton ‐ Queen of Country
Brooklyn Ottens: Bjork – Queen of Avant Garde
Big cheers to local bands Jazzy Olivo, Mana, First Daze and Talia Keys for keeping everyone's energy up. 

And to the local women owned bussiness who connected with audiences new and old:
Gibbs Smith Publishers
Ogden Friends of Acoustic Music
Modern 8 / Nana
Commerce and Craft
Voterize
Hop Bombshells Homebrew Club
VW Photo Bus
Mariposa Jewels
Utah Wild Ultimate
Utah Musicians Network For Women
Raise a glass to the offical bar host Vine Lore for a beautiful Women In Wine lounge, pouring spirits crafted by women winemakers.
And to Kiln for hosting the screening of the Ruth Bader Ginsberg documentary RBG.
Photography by Sam Crump and video by Black Feather Whiskey.
The Queens of Music Festival was created by KRCL, The Gateway, The Blocks and Kiln.