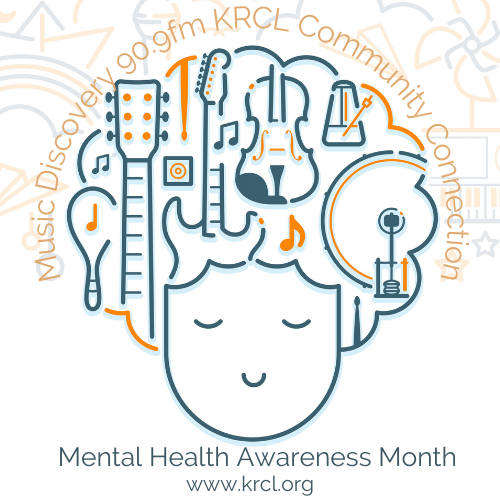 It's been a rough year and we could all use a little self love and care. May is Mental Health Awareness Month and all month long KRCL brings you tips and resources from local experts to help you though the day.
• Experiencing a mental health crisis? Call the Utah Crisis Line: 1-800-273-8255
• National Suicide Prevention Hotline: 1-800-273-TALK (8255)
• Emotional Health Relief Hotline: 833-442-2211
• National Alliance on Mental Health Utah: Utah's voice on mental illness. "Our mission is to ensure the dignity and improve the lives of those who live with mental illness and their families through support, education and advocacy." www.namiut.org
• SafeUT Crisis Chat and Tip Line: A mobile app for both iPhone and Android. A statewide service that provides real-time crisis intervention to youth through live chat and a confidential tip program from your smartphone.
For immediate mental health crisis help, please use the chat feature or call 833-372-3388 (833-3SAFEUT). Licensed clinicians in the 24/7 CrisisLine call center respond to all incoming chats and calls by providing supportive or crisis counseling, suicide prevention, and referral services.
• To find a therapist in Utah click here for a full listing of people who can help.
• John Cottrell Yoga Theaprist and Yoga Instructor as well as Personal Training, & Nutrition Coaching: www.Mbody.org
• Mental Healthy F.I.T. aims to succeed in ending mental health stigma through education, entertainment and impact. Changing how we experience mental health and "making" sense of the issues through FILMS, IDEAS and TIPS. If someone seems different, find out why. If you feel different, ask for help. Screen short films here.