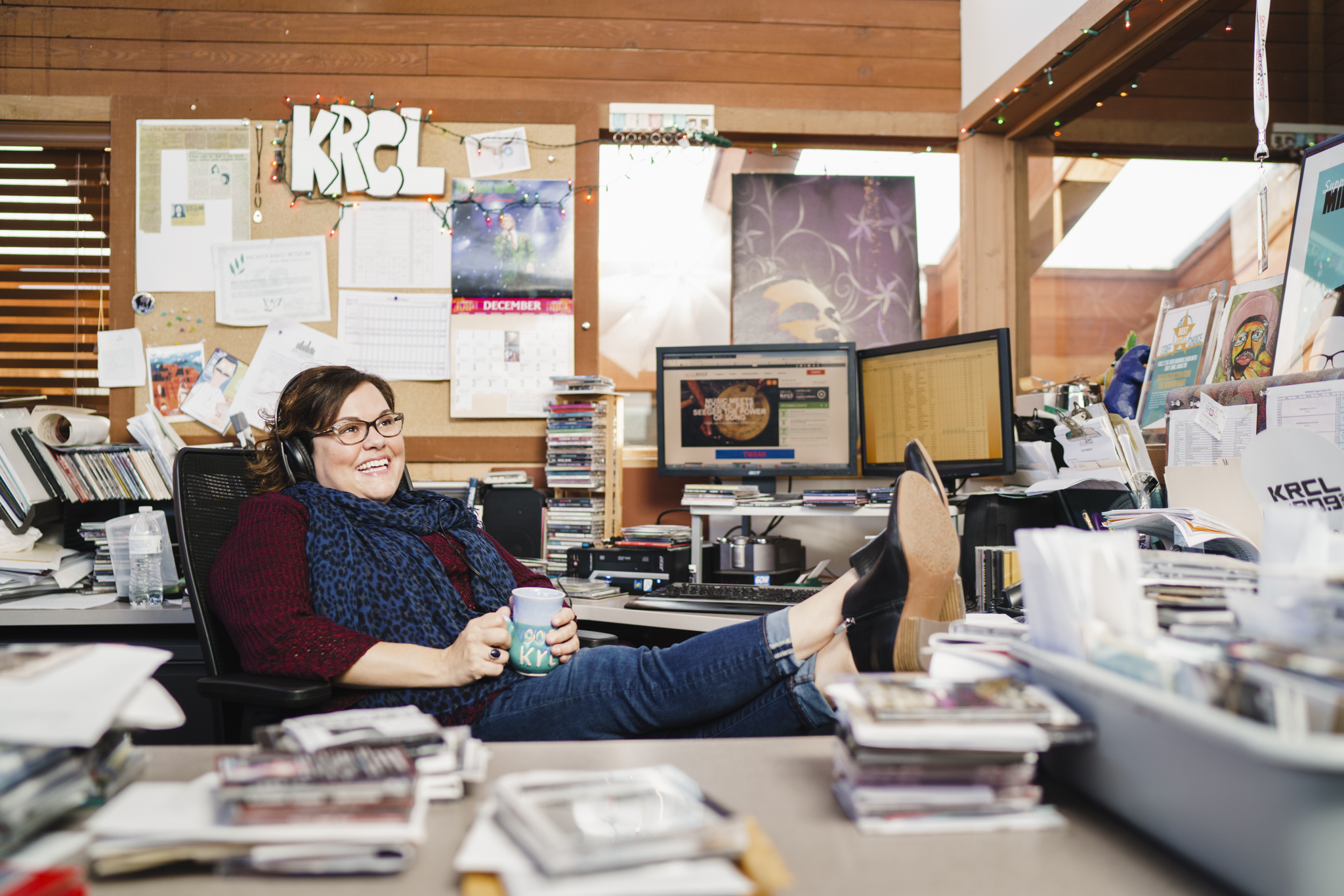 Listeners Community Radio of Utah, KRCL 90.9fm has announced Tristin Tabish as General Manager of the 38-year old non-profit station.
Meet Tristin at KRCL with an Open House on Friday, Jan 26 from 4 to 7pm. Say hello, take a tour and mingle with KRCL DJs and members at 1971 West North Temple.
Tabish began her 27-year public radio career at KRCL, and is currently the Content Director at KUER, the University of Utah's NPR radio station.
Tabish began her public radio career in KRCL's membership department in 1991 and hosted two programs on the station—she was the original host of Saturday's Afternoon Delight show. In 1997 she accepted a position with KUER. While at the U, she received her M.S. in communication and taught writing and public relations classes for the U's Department of Communication. Tabish has served as KUER's Content Director since 2011, overseeing programming and working with the station's management team to create an ongoing vision for the station. Tabish says, "During my tenure at KUER, I've seen tremendous growth … from a handful of employees to 30, an award-winning newsroom, a sustaining member program, and a new translator system to Southern Utah. The demand for public radio in Utah is greater than ever. I'm so grateful to have helped shape the evolution of KUER over the past two decades and I'm looking forward to working with KRCL's staff and volunteers in this new role."
The landscape for KRCL is also expanding, with a growing audience that wants programming that's unique and local. Musicians, bands, artists and other non-profits rely on KRCL's mission to build community by serving as a resource for local arts and cultural organizations. Tabish says that she's drawn to KRCL because it's such an essential part of living in Utah. "Let's face it … Utah is quirky. And so to have this space where people feel connected not only to each other but to this place, it's a huge part of our collective heart and identity as Utahns. Not every community has a non-commercial radio station that's been sustained by listeners and local businesses for almost four decades. We are very lucky."
KRCL's longevity in Utah is due in part to the dedication of its staff, volunteers, board and listeners – thousands of people who have shown their commitment to community radio since the station's inception in 1979. Chip Luman, Chair of KRCL's Board of Trustees, says that he's confident that Tabish's career in public radio will help the organization build upon its reputation and help carve out a vision that attracts more listeners and continues the station's momentum, "KRCL is in a great position to leverage its nearly 40-year legacy of community support to grow and evolve. It's a treasured organization and we're thrilled to have Tristin leading KRCL into this next chapter." 
Photo Credit: Austen Diamond Photography