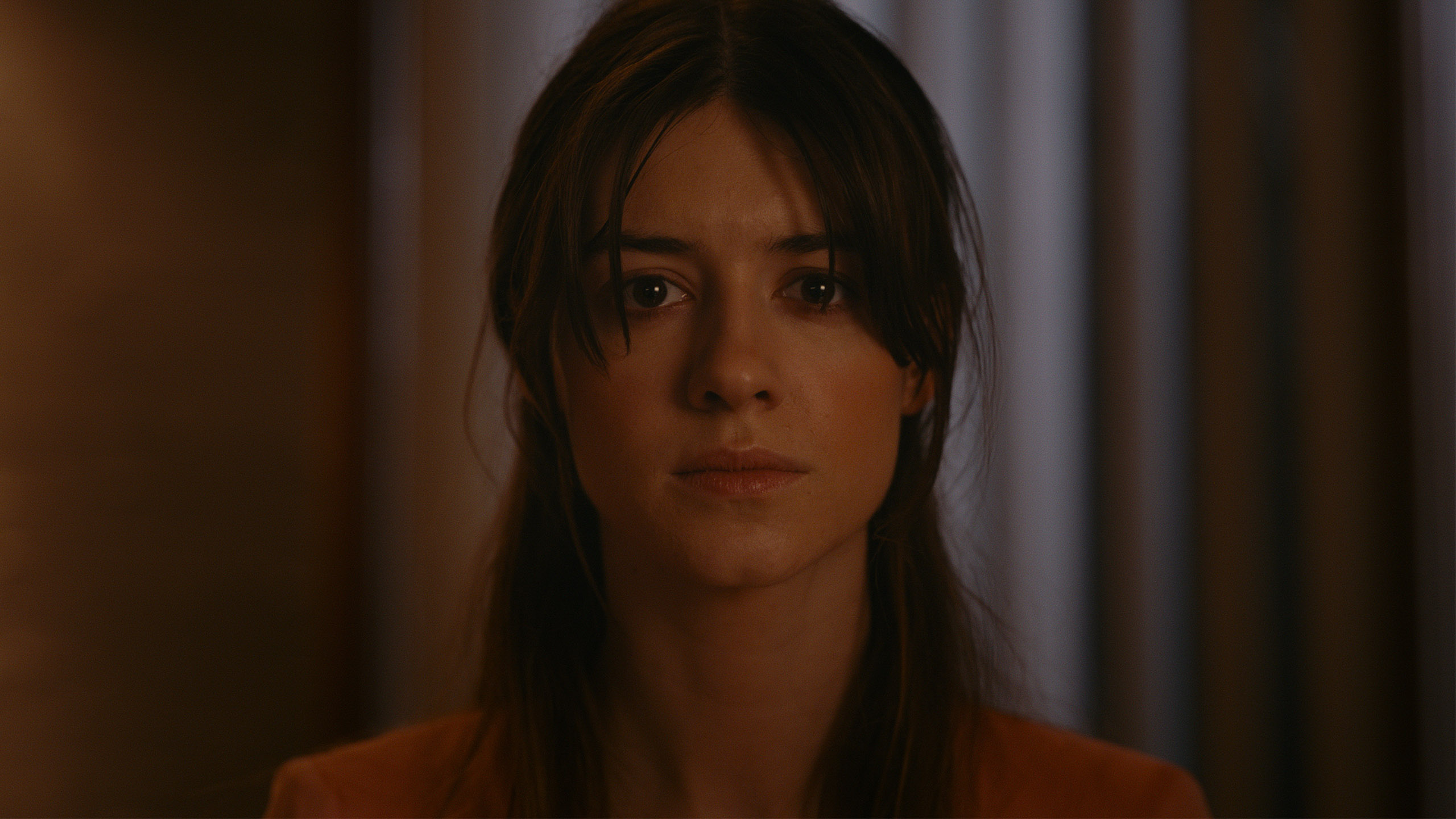 A 'Midnight' movie for you foodies out there.
My first film of this year's festival was in the 'Midnight' category, and this year, with the last minute switch to all virtual, these actually start at Midnight (11:55pm, to be exact). To prepare, and keep myself awake, I made a quick stop at the movie theater up the street and caught Scream 5, in an empty theater. I could talk the Scream franchise all day, but we're here for Sundance. I got home just in time to log in, fire up the space heater and curl up in my shed chair for my first Midnight movie!
I'm always intrigued by these Midnight films. The basic plot is girl meets boy, then something weird happens. And at Sundance, that 'weird' can go in so many directions, and that's why I love checking them out.
FRESH stars Daisy Edgar-Jones as Noa and Sebastian Stan (a dead ringer for Luke Skywalker if Disney ever needs to recast that loveable lad from Tatooine) as Steve. After a number of terrible online dates, Noa finds her dating life stuck. Until she meets Steve, a nice guy, at the grocery store (mild spoiler, are 'cotton candy' grapes a real thing?). Giving in to an actual real life connection, Noa agrees to a surprise vacation with Steve, because he is, after all, a real nice guy. Hell, he's a doctor. Sebastian Stan plays the nice guy quite well in this one. Where it goes from here, I will not tell. Great soundtrack, humor where it's needed, intensity where it calls for it, and the story, written by Lauryn Kahn, adds something new to the 'romantic comedy turned horror' movie genre.
First time director Mimi Cave knows how to keep our attention and keep the movie moving along. Never boring, creatively shot, and a fun watch...well, in the confines of what it was trying to do, that is.
-Eric P. Nelson
Second Screening will begin Saturday 1/22, at 8:00 a.m.
(24-hour on-demand window begins)
**Searchlight Pictures will release FRESH on Hulu on March 4.