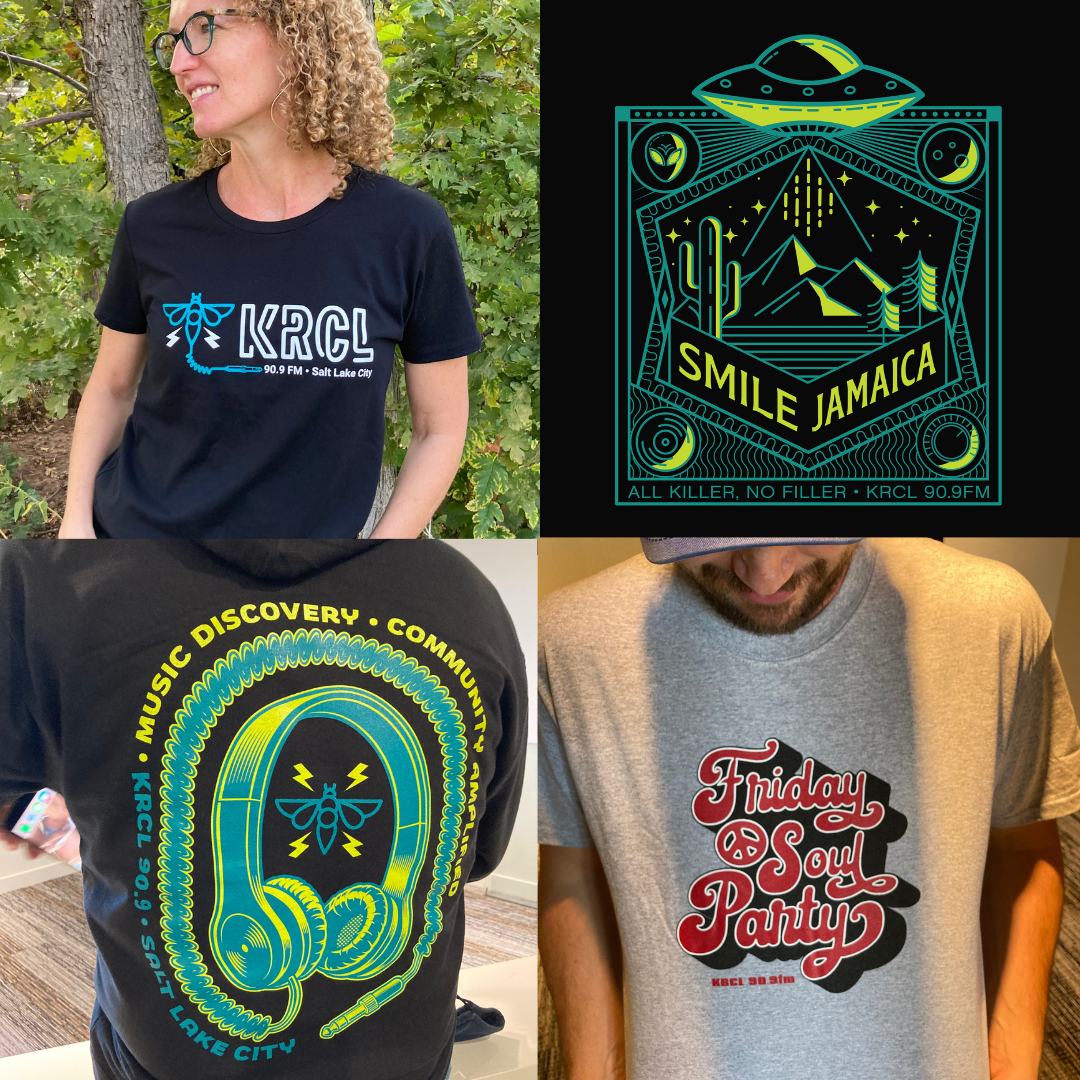 KRCL's Fall Radiothon starts October 29, but you never have to wait to help power community radio. All of our Fall Thank You Gifts are currently in stock and ready to mail when the fund drive ends on Nov 6, when you donate here.
Become a Sustainer and give an automatic monthly donation from your credit or debit card, or give a one-time gift.
Browse a selection of donation levels and gifts. More options found on the donation page here.
KRCL Fall "Plugged In" T-shirt design by Courtney Blair: $6 a month or $72 one-time gift
KRCL Fall Pullover Hoodie with design on the back by Courtney Blair: $15 a month or $180 one-time gift 
Friday Soul Party T-shirt design by Chris Ownes: $6 a month or $72 one-time gift
New Smile Jamaica All Killer No Filler T-shirt: $6 a month or $72 one-time gift
Blue Beanie with Neon Design: $6 a month or $72 one-time gift
Punk Rock Farmer Updated T-Shirt: $6 a month or $72 one-time gift
KRCL Cotopaxi Fanny Pack: $20 a month or $300 one-time gift
CD of the Month Club: $40 a month or $480 one-time gift
Vinyl of the Month Club: $60 a month or $720 one-time gift
Hi-Fidelity Club Member with KRCL Cotopaxi Concert Blanket and
opportunities for concert tickets, classes and more: $100 a month or $1200 one-time gift